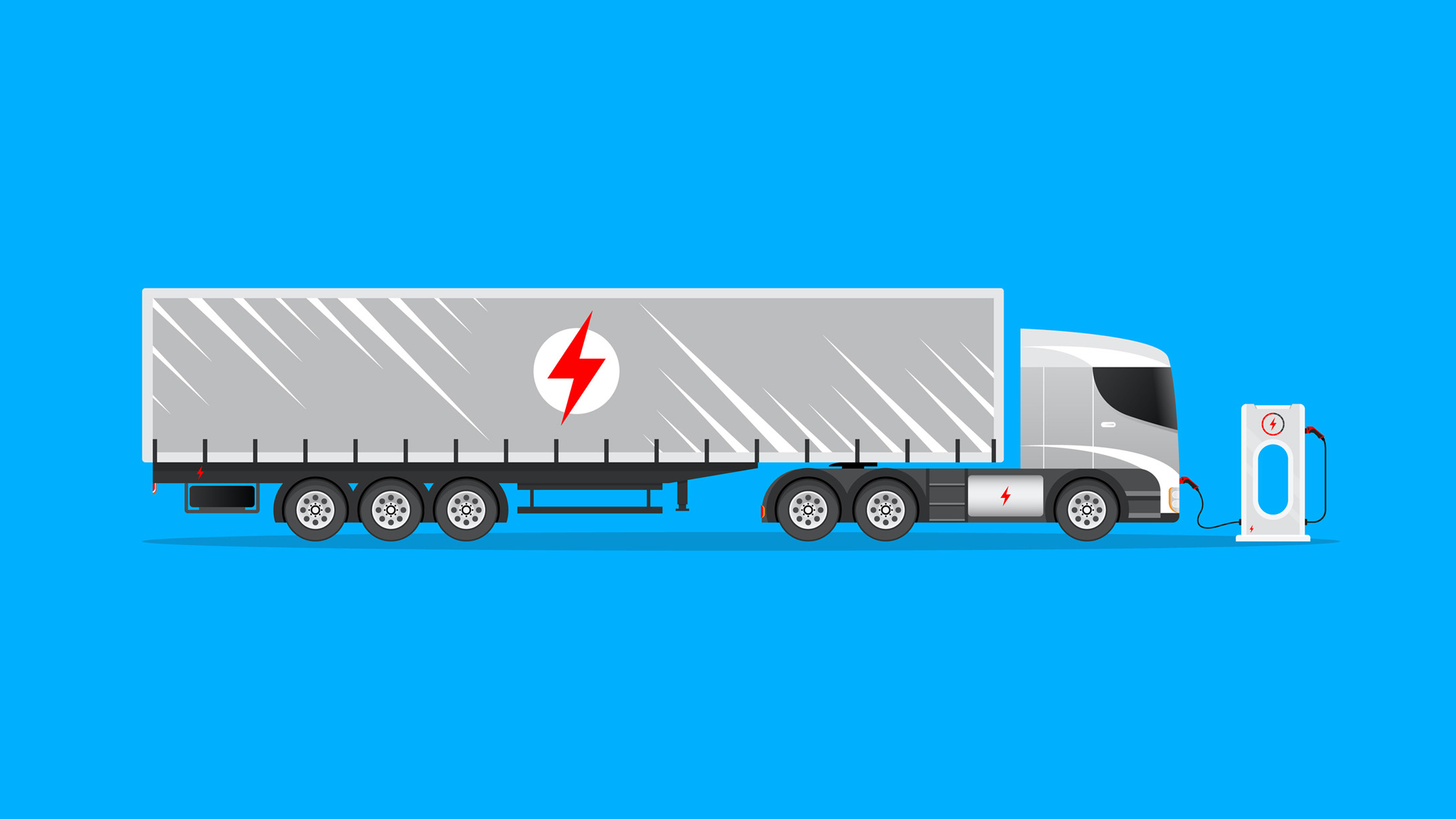 The impact of heavy-duty electric vehicles entering the market
---
Heavy-duty fleet vehicles will play a large role in a sustainable future.
Up until now, the majority of electric vehicles on the road have been light-duty, however that trend will begin to shift as heavy-duty vehicles are welcomed into the market. As more original equipment manufacturers (OEMs) launch new vehicle types, such as trucks and buses, the heavy-duty sector is set to become one of the significant growth opportunities for transportation electrification.
The desire for cleaner transportation continues to increase. As a result, the majority of OEMs, as well as many start-ups, have embraced electric vehicles. Numerous battery electric or full-cell/battery models have been released and more will be launching over the next couple of years.
See also: Largest EV suitability assessment ever proves fleets that don't electrify leave money on the table
Trucks are now rolling into the EV market
Ford made headlines last year when they announced they would be launching a fully electric F-150 truck, a bold statement as the F-series trucks are the most sold vehicle in North America. However, they are not the only player in town as Tesla's Cybertruck, Bollinger's B2, GMC's Hummer EV, Lordstown Motor's Endurance and Rivian's R1T are all slated to be released in the U.S. market by 2022.
The available options for heavy-duty trucks are even greater as there are multiple offerings from manufacturers such as BYD, Lion Electric, Daimler, Volvo, Mitsubishi and Tesla. These OEMs offer a variety of different models which include Class 4 to Class 8 vehicles. This segment will only continue to grow as there are multiple start-up companies entering the market.
For a more indepth look into vehicle models and specifications, view our Heavy duty fleet electrification trends white paper.
Buses are a crucial stop on the road to electrification
The heavy-duty vehicles that are perhaps best suited for electrification are buses. Both school and urban transportation buses have established routes and are able to depot charge overnight when energy rates are the lowest.
Currently, there are six primary suppliers of electric buses in the U.S. (BYD, Gillig, Lion Electric, NFI Group Inc., Proterra and Thomas Built) with the largest being BYD, who have almost 40,000 electric buses in operation worldwide.
There have been several successful pilot programs across the U.S. in cities like Chicago, Illinois and Twin Rivers, California which has led to large commitments for electrification in some of the largest urban areas in the country. For example, by 2030, Los Angeles plans to replace all 2,300 of its buses with 100% electric models. New York City, which has the largest bus fleet in the country, plans to fully electrify their buses by 2040.
Globally, there are about half a million electric buses in circulation with the majority in China, however the rest of the world is catching up. Industry experts predict that 40% of new city buses in Europe will be electric by 2025 and the U.S. electric bus market will grow at a Compound Annual Growth Rate (CAGR) of 23.9% between 2019 and 2024. Bloomberg NEF predicts that over 67% of the global bus fleet will be electric by 2040.
The benefits and barriers of going electric
As with any technology change, there are some barriers that need to be addressed. Operators of any EV should be aware of their vehicle's range and must ensure they have adequate charging infrastructure available.
Carrying capacity is also a key consideration specifically for the heavy-duty sector.. The tractor of an electric truck will weigh more than comparable diesel vehicles, meaning for any given gross combined weight rating (GCWR), they may not be able to carry as large of a payload. Payload will also impact how far their vehicle can go on a charge.
See also: To what degree does temperature impact EV range?
That being said, with proper planning and preparation the benefits of going electric far exceed any potential drawbacks. Electric trucks are able to deliver maximum torque at zero RPM, which allows them to tow and haul large loads at much lower speeds when compared to conventional vehicles.
Electric vehicles also require less maintenance thanks to fewer moving parts. EVs do not require oil changes or transmission fluid replacements and they utilize regenerative brake systems, which last longer. These factors will contribute to an overall increase in safety and fleet-wide total operating cost (TOC).
Outside of the vehicle performance benefits, there are many environmental and societal benefits of going electric. The emissions from diesel vehicles are a large contributing factor for poor air quality, particularly in dense urban areas, and medium/heavy-duty trucks represented 23% of the total U.S. Transportation Sector GHG emissions from 1990 to 2017.
The state of California estimates that they could deliver $9 million in public health benefits and prevent 900 premature deaths through the implementation of their new electric truck mandate.
One possible challenge is that utility companies may need to build new electrical infrastructure or modify their practices. If not integrated properly, EV charging can cause significant issues and heavy-duty vehicles will require more power and energy than consumer vehicles. In spite of that, utility companies see this market as a large opportunity as load planning is less complicated thanks to the fact that fleet vehicles will reliably charge on a set schedule and at an established location.
Charge management strategies can help shape the utility load, reducing risk on the grid and turning EVs into an asset. Some utilities are also looking into additional technology, known as vehicle-to-grid (V2G), that would allow them to use these vehicles as a source of energy during critical times.
The future of heavy-duty transportation is electric
With greater focus on sustainability and emissions reduction, it is clear that transportation will play a major role in this effort. California was the first state to approve legislation specifically aimed at accelerating the transition of electrification in the medium- and heavy-duty sector, but seven other states and the District of Columbia have signaled their intent to follow suit.
As the industry makes this transition, it will be critical for fleet and sustainability managers to incorporate electric vehicles into their fleet. Knowing industry trends and what's coming to market is helpful in preparing for this transition.
To learn more, download our latest white paper: Heavy-duty fleet electrification trends.
---
If you liked this post, let us know!
---
Disclaimer
Geotab's blog posts are intended to provide information and encourage discussion on topics of interest to the telematics community at large. Geotab is not providing technical, professional or legal advice through these blog posts. While every effort has been made to ensure the information in this blog post is timely and accurate, errors and omissions may occur, and the information presented here may become out-of-date with the passage of time.
Get industry tips and insights
Sign up for monthly news and tips from our award-winning fleet management blog. You can unsubscribe at any time.
Republish this article for free
Other posts you might like