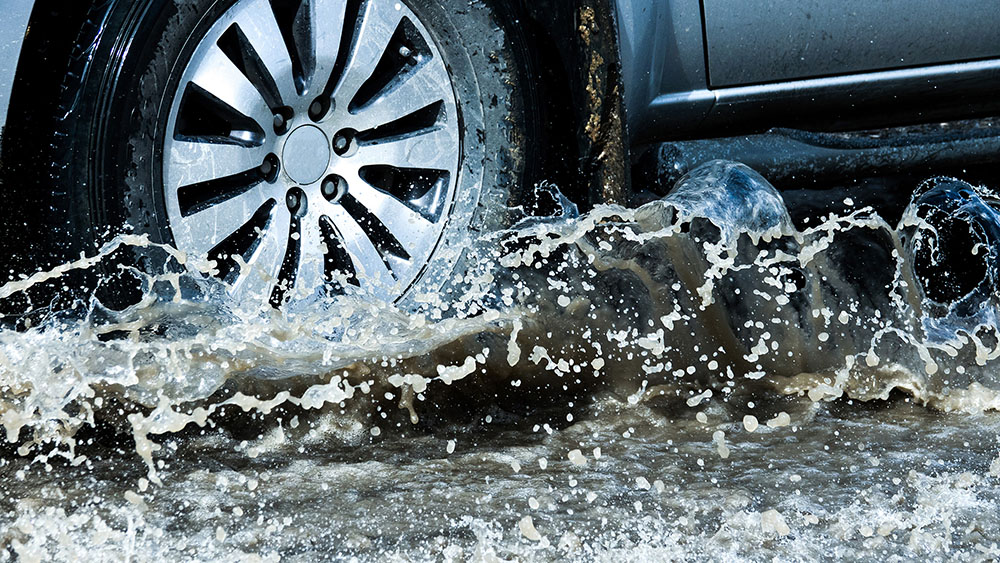 Key Fleet and Geotab GO9+ provide a communications lifeline after hurricane
---
Learn how telematics assisted utility workers in an emergency.
After an event such as a hurricane, relief workers push themselves to the limit to respond to the emergency. Getting in contact with family for much needed support or to let them know they're safe, is not always possible when systems are down.
A group of utility workers in Deridder, Louisiana, were in this situation recently after Hurricane Laura. They were working non-stop to restore power in the area and were cut off from communication. Thankfully, someone from Key Fleet, a Geotab Reseller, was also there helping his family and he was able to provide them with a communications lifeline to their loved ones.
Passing through the state at the end of August, Hurricane Laura caused major property damage, costing into the billions of dollars, and led to several fatalities. Travis from Key Fleet traveled to Deridder to help family members hit severely by the storm.
As they were cleaning up, electric company personnel arrived at the house and started working on the broken electric poles in the yard. Travis and his family offered them whatever help they could give and water. After talking with them, he learned due to outages in some cell reception, they were having a hard time getting in touch with their family out of state.
GO9 with Wi-Fi connected relief workers to family
Travis had a Geotab GO9+ vehicle tracking device with an onboard Wi-Fi hotspot connected in his truck and offered them to use it. The GO9 is used by small and large fleets across the U.S. and around the world to manage productivity, safety, efficiency, and sustainability, as well as compliance. With the high-speed internet communication hotspot, the relief workers could contact their family and let them know they were safe.
"They were so excited that they could communicate on social media and text their family and tell them they were alright and things were good." He said that they were surprised to learn about the onboard Wi-Fi technology for fleet vehicles.
While there, the Wi-Fi never stopped working and stayed connected. This allowed many relief workers to message their wives and families through Wi-Fi since many cell towers were down with no cell service. Travis remained at the scene for almost 4 hours so the workers could use the internet and offered to help again if they wanted to come back.
"We were all trying to help each other with what we had. And what I had was that Wi-Fi that helped them."
Submit your own case study on the Geotab Success Stories page.
See Also: Get to know vehicle to infrastructure communication
---
If you liked this post, let us know!
---
Disclaimer
Geotab's blog posts are intended to provide information and encourage discussion on topics of interest to the telematics community at large. Geotab is not providing technical, professional or legal advice through these blog posts. While every effort has been made to ensure the information in this blog post is timely and accurate, errors and omissions may occur, and the information presented here may become out-of-date with the passage of time.
Get industry tips and insights
Sign up for monthly news and tips from our award-winning fleet management blog. You can unsubscribe at any time.
Republish this article for free
Other posts you might like