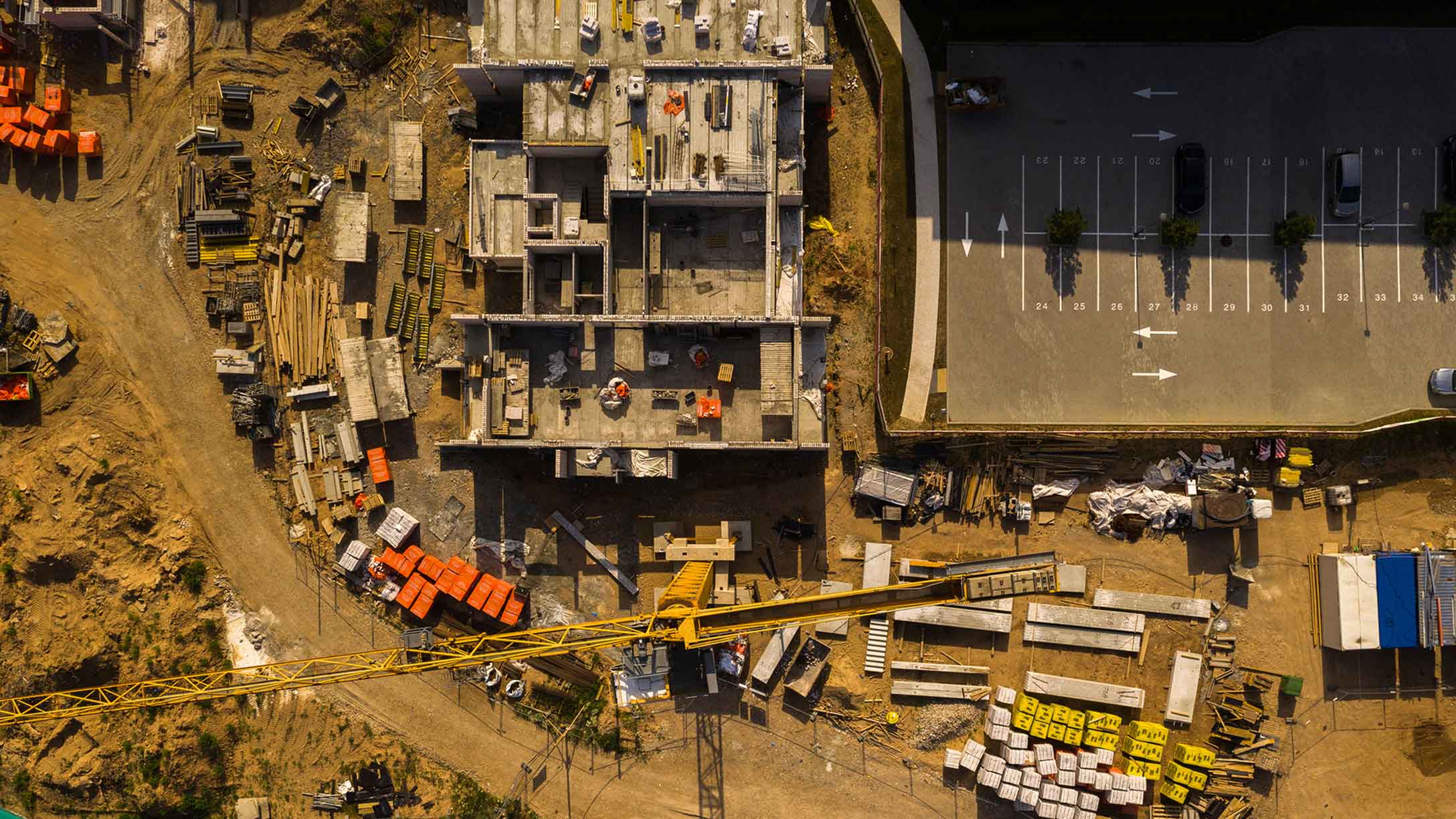 Protecting the lifeblood of off-road fleets with an effective filtration system
---
Geotab and Donaldson Filter Minder™ Connect provide fleets with a world-class filtration system and the ability to monitor and manage that system from a single dashboard.
Healthy fleets keep businesses moving
Off-road fleets in harsh and extreme environments face unique challenges, not only with the amount of wear and tear on a vehicle, but also the amount of airborne debris, dust and soot that might get sucked into its liquid distribution systems; air filters can get dusty, soot particles clog other filters, and water or moisture from the atmosphere can enter the fuel system. These harsh conditions and environments can lead to extreme damage to any vehicle in your off-road fleet, potentially costing hundreds of thousands of dollars.
Preventative maintenance is one of the most effective ways to keep off-road fleets healthy and active. To support overall fleet health, liquid distribution systems should be contaminant-free. A strong and effective filtration system that you can actively monitor is vital to fleet operations.
See also: 5 off-road equipment tracking challenges and how to overcome them
Bringing insights to effective filtration systems
Geotab and Donaldson bring together the value of world-class connected filtration systems with the ability to monitor and measure data to keep fleets running efficiently.
Donaldson Filter Minder Connect provides customers with visibility into the remaining life of engine air filters, plus additional performance data, such as: wireless air pressure sensors to monitor air flow; fuel and hydraulic monitoring to measure contaminant loading on fuel and hydraulic filters; and oil conditioning monitoring sensors to measure the condition of the lube and/or hydraulic oil, including density, viscosity, dielectric constant, and resistivity. All this data seamlessly integrates with the MyGeotab fleet management platform.
The Filter Minder Add-In takes data from the Geotab GO device and combines it with data from Donaldson to provide an easy-to-install, cost-effective wireless filtration monitoring system. You get a consolidated fleet view that shows which vehicles need attention to ensure filtration systems are optimized. In addition to the Donaldson integration, Geotab lets off-road fleets track vehicle use and maintenance schedules, plan routes and delivery pick-up, and report on vehicle activity.
Filtration management experts
Overall filtration management is one way to implement protocols that help ensure that (1) filters are being changed at the optimum time and (2) the monitoring of those filters and fluid levels remains a proactive — versus a reactive — activity.
Customers, Geotab users and those new to Geotab can visit the Marketplace to learn more about the Donaldson portfolio of Filter Minder Connect sensor and how their software Add-in works with Geotab.
The Donaldson Filter Minder Connect wireless monitoring system empowers you to service your vehicle and equipment exactly when it's needed.
If you change your filter too soon, it can lead to less efficient filtration, increased engine wear and loss of valuable filter life. On the other hand, servicing too late can lead to unplanned downtime and may increase the risk of engine damage.
The Filter Minder Connect system is simple to use for Geotab customers and also provides you with:
Filtration insights for an entire fleet of vehicles/equipment consolidated into a dashboard view
Patented low-energy sensors to help conserve power and extend battery life
Clear insights and customizable alerts by email or dashboard
A scalable platform that can expand in the future to monitor fuel and lube — additional applications for hydraulic fluid and fluid monitoring coming soon
Easy installation utilizing existing Geotab telematics infrastructure
As you can see, the ability to run a world-class filtration system from a single dashboard provides you with the data and smooth running equipment you need for efficient, well-maintained fleets.
See also: How to plan maintenance scheduling for your off-road equipment
Conclusion
Protect the lifeblood of your fleets with Donaldson Filter Minder Connect technology and Geotab through an easy-to-use integration with MyGeotab fleet management software.
Visit the Geotab Marketplace to learn more about how you can take advantage of this strong partnership.
---
If you liked this post, let us know!
---
Disclaimer
Geotab's blog posts are intended to provide information and encourage discussion on topics of interest to the telematics community at large. Geotab is not providing technical, professional or legal advice through these blog posts. While every effort has been made to ensure the information in this blog post is timely and accurate, errors and omissions may occur, and the information presented here may become out-of-date with the passage of time.
Get industry tips and insights
Sign up for monthly news and tips from our award-winning fleet management blog. You can unsubscribe at any time.
Republish this article for free
Other posts you might like