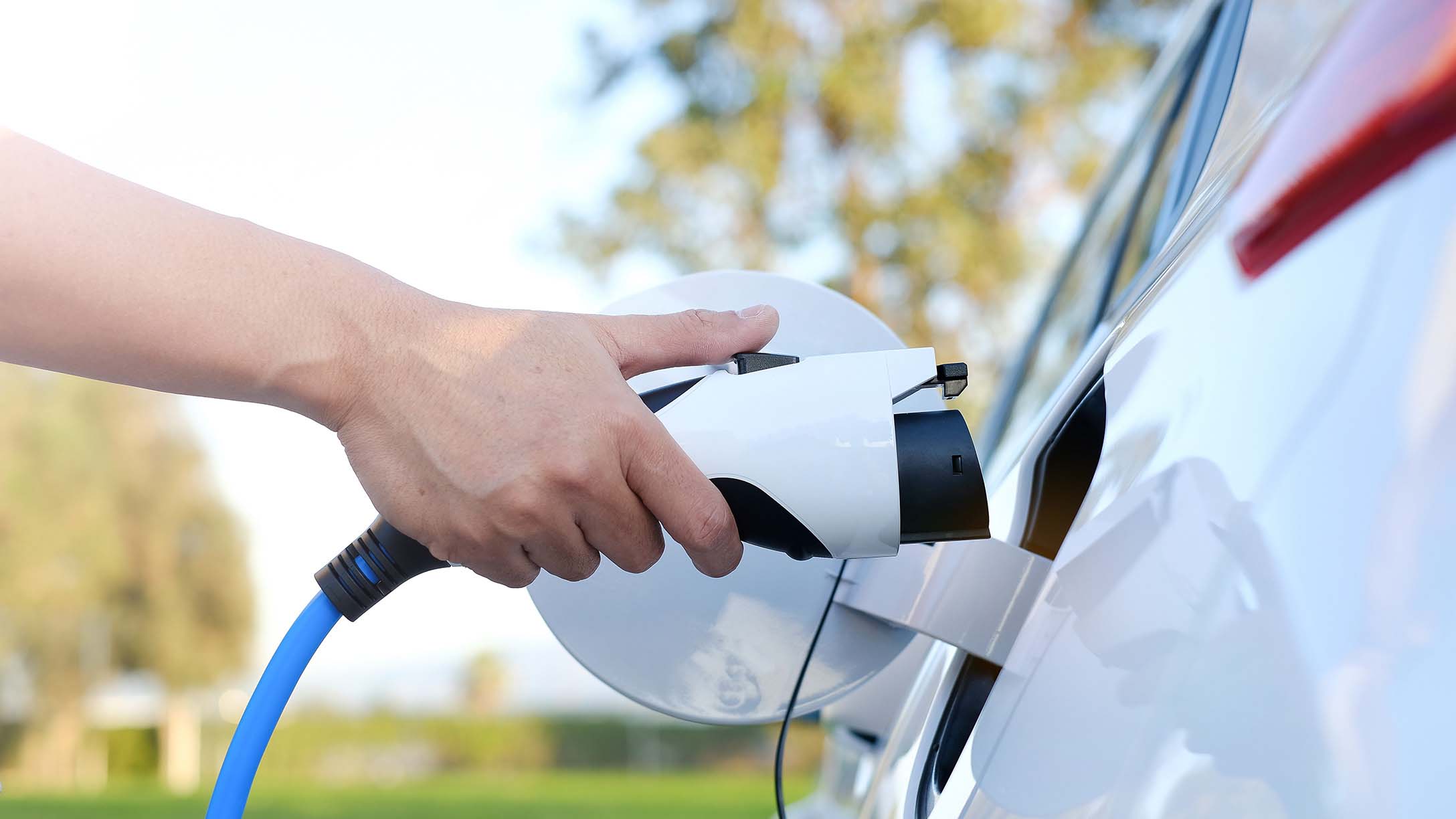 MOVE EV Asia 2021: Event recap
---
Fleet managers are focused on electric vehicles and sustainability in APAC.
On March 10, 2021, MOVE EV Asia 2021 hosted the first-ever virtual, one-day event focused on electric vehicles (EV) and charging infrastructure in the Asia-Pacific (APAC) region. This event allowed attendees to learn best practices for finding, selecting and implementing the right solutions for their fleet and to develop mobility business strategies.
The event also brought to light the importance of EVs in the APAC region. As markets in APAC continue to grow, investment in passenger EV is expected to reach $6 billion by 2030 with the adoption of new technologies toward electric mobility.
Geotab hosted two sessions at this virtual event focusing on advancing fleet electrification and powering connected vehicles in the APAC region.
See Also: Global telematics footprint expands in South East Asia
Overcoming barriers when going electric
David Brown, Channel Manager, Southeast Asia for Geotab, led an engaging panel session on advancing the electrification of the commercial fleet. In this session, he explained the importance of meeting fleet goals for CO2 emissions reduction in the new sustainable fleet era.
Brown also explained how telematics help companies get the intelligence and know-how to transition your fleet's internal combustion engine vehicles (ICEs) to EVs.
Geotab's Electric Vehicle Suitability Assessment
During his session, Brown discussed the power of choice at Geotab, which encourages fleet managers to make the choices that are right for their business with customizable solutions.
A great example of this is Geotab's Electric Vehicle Suitability Assessment (EVSA). This assessment can help fleet owners discover which EVs are best suited to their fleet needs.
EVSA features include:
Personalized make and model recommendations that take into consideration:

EV availability in the local market
EV performance in extreme weather conditions
Financials related to procuring EVs

Report on how much fleets can reduce CO2 emissions and fuel consumption
Assessment of multiple electrification scenarios specific to their business
Figure 1: Virtual panel participants at the "Advancing the Electrification of the Commercial Fleet" session.
Brown also highlighted the effects of battery health including driving patterns and temperature.
Electric vehicle fleet management
Brown described the benefits that come with Geotab's open platform solution, including:
Support for the largest set of EV makes and models
Fuel and EV energy usage report to compare fuel consumed versus energy consumed
EV charging reports that show complete charging history, including when and where the vehicles are charging, the length of time the vehicles were charging at a specific location and how much of a charge they received
EV Charge Assurance dashboard that provides a comprehensive overview of the charging status for all EVs
Map functionality, including real-time data on battery charge percentage and charging status
Custom and real-time notifications for charging status and battery charge percentage
To close the session, Brown noted that EV battery level monitoring is the most important aspect of EVs right now.
Breaking down the barriers to EV adoption
Deepak Kadambi, General Manager, South East Asia for Geotab, also hosted a session on how the fleet and mobility industry can better respond to the changing needs and expectations of decision-makers for EV fleet upgrades.
He noted that the biggest concerns and barriers to EV adoptions are:
The high costs of charging infrastructure and facilities upgrades
High starting purchase prices for EVs
Lack of EV make and models variety to suit all use cases
Figure 2: Top concerns of fleet decision-makers around EV expansion.
As Kadambi noted, all of these barriers are going to impact EV adoption. As the prices go down and EVs become more popular, more make and model will be developed to combat range anxiety and other EV adoption barriers. Over time, these barriers will become less of an issue and technology will advance to solve many of these concerns.
To watch Kadambi's session, you can view the recorded session below:
What's next for Geotab and APAC?
Geotab recently opened a new office in Singapore. To learn more about Geotab's plans for APAC expansion, read: What's next for telematics in Asia-Pacific?
---
If you liked this post, let us know!
---
Disclaimer
Geotab's blog posts are intended to provide information and encourage discussion on topics of interest to the telematics community at large. Geotab is not providing technical, professional or legal advice through these blog posts. While every effort has been made to ensure the information in this blog post is timely and accurate, errors and omissions may occur, and the information presented here may become out-of-date with the passage of time.
Get industry tips and insights
Sign up for monthly news and tips from our award-winning fleet management blog. You can unsubscribe at any time.
Republish this article for free
Other posts you might like