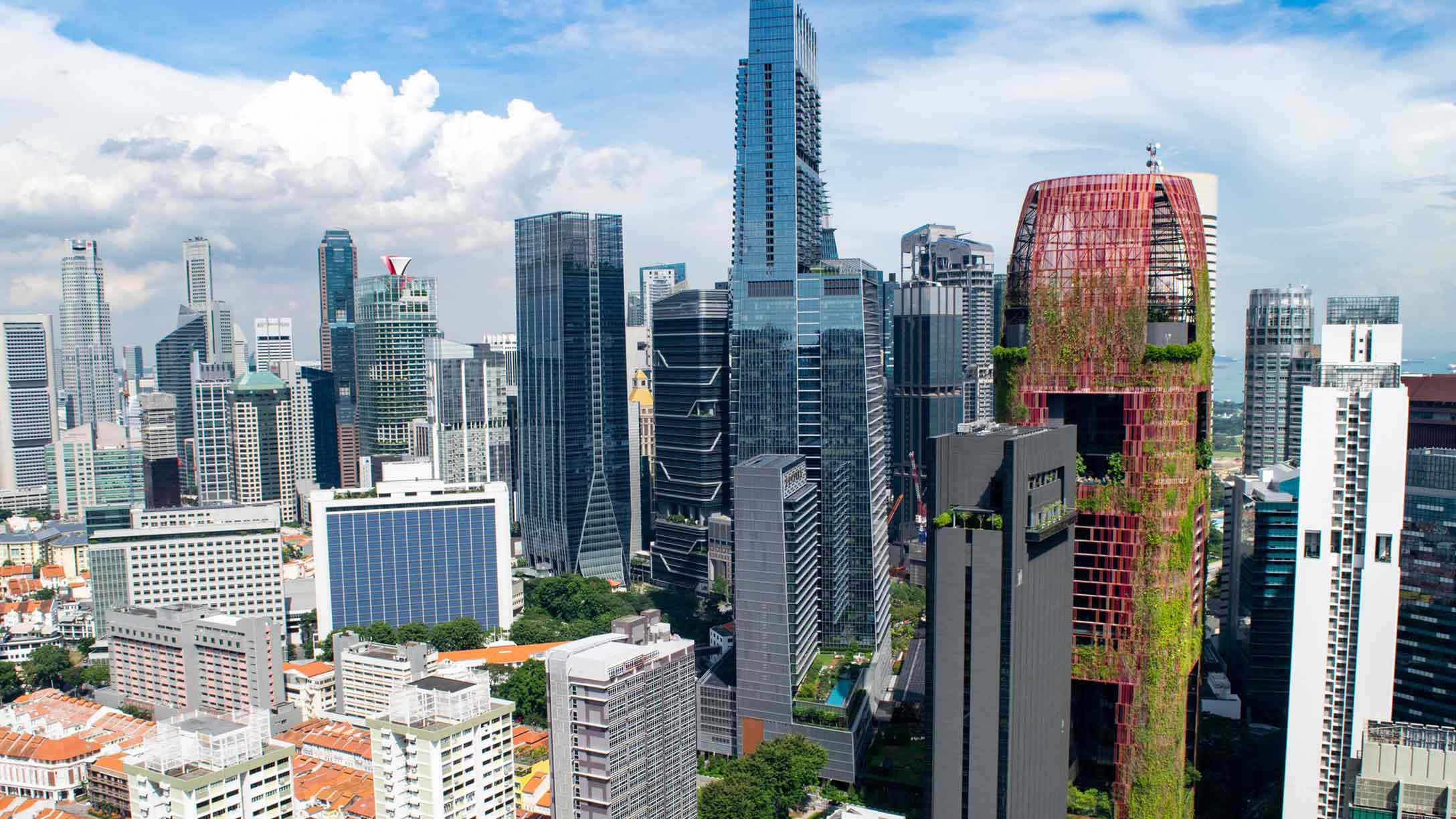 What's next for telematics in Asia-Pacific?
Published on March 22, 2021 in Fleet Management by Joseph Chung
---
Learn about the current trends and opportunities in this growing economic region.
Telematics is one of the fastest-growing emerging markets in the Asia-Pacific (APAC) region. According to ABI Research, telematics revenue would have been over $7 billion, almost doubling by 2025. Commercial vehicles around the globe are expected to grow at 3% CAGR from 2020 to 2025, while APAC is expected to grow at 5% CAGR.
Countries like Singapore, Thailand and Indonesia have a significant percentage of the global population. Consumer appetites for personal and commercial vehicles, as well as connected vehicle solutions, are growing.
Telematics market trends in APAC
Asia-Pacific Telematics Market Report 2020-2025 conducted an analysis of market trends in the region. In APAC, there is a massive, ongoing transformation in the automotive industries, with investments backing Advanced Driver Assistance System (DAS) and Mobility-as-a-Service. With the emergence of shared-mobility services,many APAC countries are now requiring the use of telematics solutions to obtain accurate data.
Key market trends in Asia-Pacific:
Telematics for safety
Self-driving cars
5G connectivity
Telematics for safety
Telematics According to the study, the passenger car segment remains the major segment for the telematics market in this region, as there is a growing interest in using telematics tools to improve safety and convenience. In countries such as Japan, China, India and Australia, passenger cars are subject to especially strict safety regulations which have increased demand for connectivity solutions.
Self-driving cars
The demand for self-driving cars is also expected to rise in this region. In response to this trend, OEMs are increasingly providing advanced telematics services within the passenger car segment.
Asia-Pacific is a major region for sensor fusion in autonomous applications. Several contributing factors include increasing adoption of autonomous vehicles, strict government regulations and a strong position in the global semiconductor industry. This is expected to propel the growth of telematics in the passenger segment.
5G connectivity
There is very large investment in 5G networks in this region, as is the promotion of cellular vehicle-to-everything (C-V2X) technology.
The importance of telematics for driver behavior
With the increase in commercial vehicles, the prevalence of risky or unwanted driving behavior increases as well. Companies are looking for solutions to help their drivers.
One of the Shared Mobility Service companies, GRAB, conducted a survey of improvement in heavy acceleration among grab drivers that showed a significant decrease in heavy acceleration by drivers using telematic tools. They see telematics as a practical tool to increase safety and train employees to become better drivers.
New Geotab Singapore location will support local fleet growth and success
Geotab has recently opened a new Singapore office. The local expansion team of Geotab employees will be extending relationships in the region, providing businesses with proactive tools for increasing visibility into their fleets and optimizing operations.
Fleets can use Geotab to improve idling time, vehicle uptime, carry out predictive maintenance, reduce harsh braking incidents, and monitor electric battery usage and more. As well, Geotab enables stronger regulatory compliance, helps to improve driver and road safety, and amplifies existing smart city efforts. Read the press release.
Tune in to the Connected with Geotab podcast to hear about the growing importance of telematics and the future of fleet in Southeast Asia with Deepak Kadambi, Geotab's General Manager, Southeast Asia.
---
If you liked this post, let us know!
---
Disclaimer
Geotab's blog posts are intended to provide information and encourage discussion on topics of interest to the telematics community at large. Geotab is not providing technical, professional or legal advice through these blog posts. While every effort has been made to ensure the information in this blog post is timely and accurate, errors and omissions may occur, and the information presented here may become out-of-date with the passage of time.
Subscribe to the Geotab Blog
Sign up for monthly news and tips from our award-winning fleet management blog. You can unsubscribe at any time.
Other posts you might like