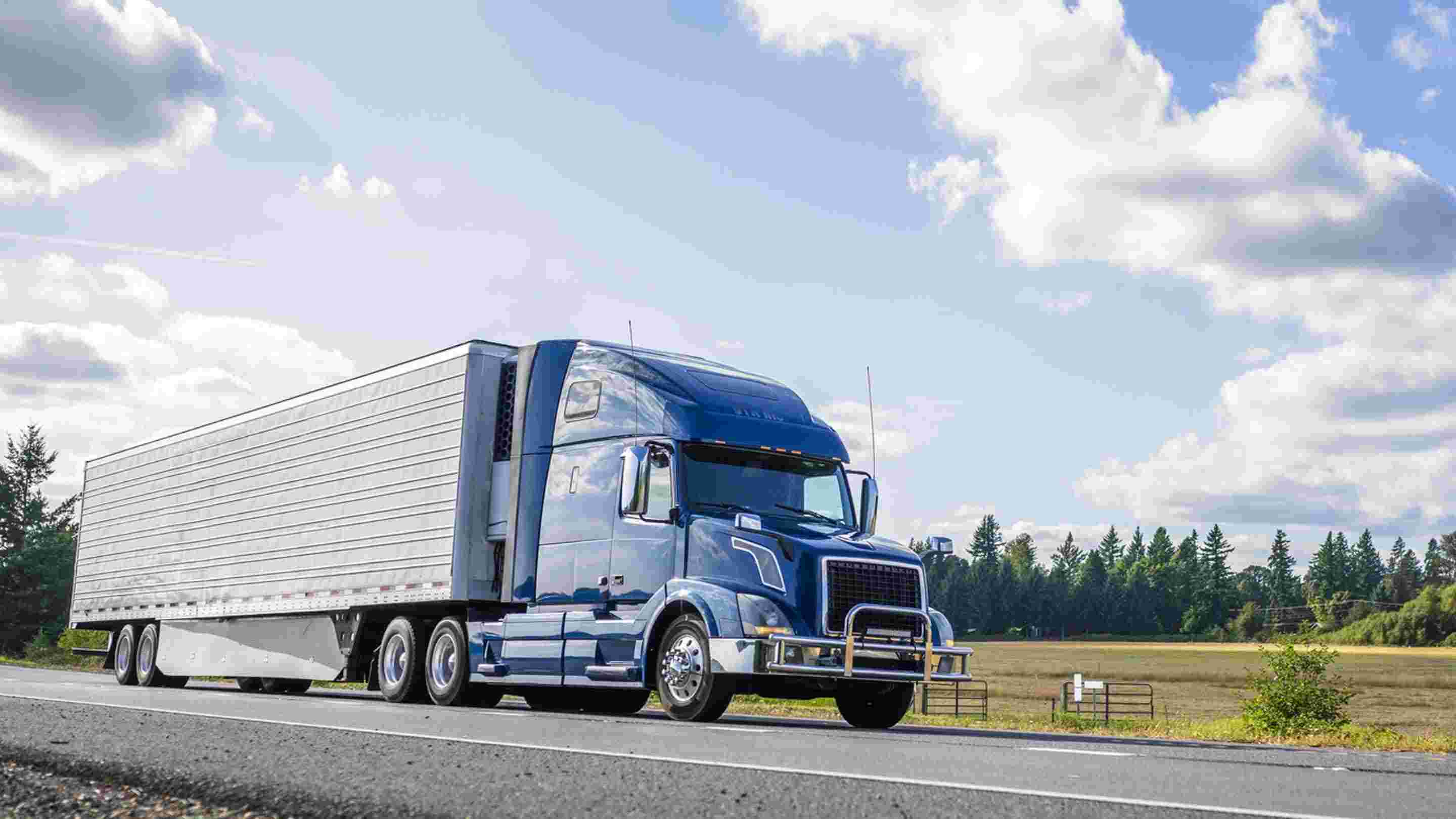 Solving over the road trucking challenges with analytics
---
In this blog post, we describe how fleets can harness their telematics data to help solve their toughest challenges.
Over the road fleets with Class 8 heavy trucks operate in a variety of ways, from for-hire truckload carriers to intermodal carriers. As we enter a new decade, fleets of all types face challenges such as freight capacity, compliance and transparency. Data analytics is one of the best available ways of tackling these issues.
Top 3 concerns of over the road trucking fleets
The latest annual report from the American Transportation Research Institute (ATRI), Critical Issues on the Trucking Industry – 2019, revealed the top ten critical issues facing trucking fleets today in North America. The not-for-profit research institute analyzed 2,000 responses from a survey of motor carriers and drivers of commercial vehicles. Here are the top concerns:
Driver shortage
Hours-of-Service (HOS) rules
Driver compensation
Driver retention topped the list for the third year running, while driver compensation, a new addition, skyrocketed to number three. Other major issues for truck fleets include detention/delay at customer facilities, truck parking, as well as the ELD mandate, CSA, transportation infrastructure/congestion/funding and the economy.
Driver concerns
Fleet managers in 2020 are extremely concerned about driver issues, which rank first, third and sixth on the ATRI report. An aging workforce combined with little enthusiasm from younger candidates has made fleets desperate to recruit and retain quality drivers.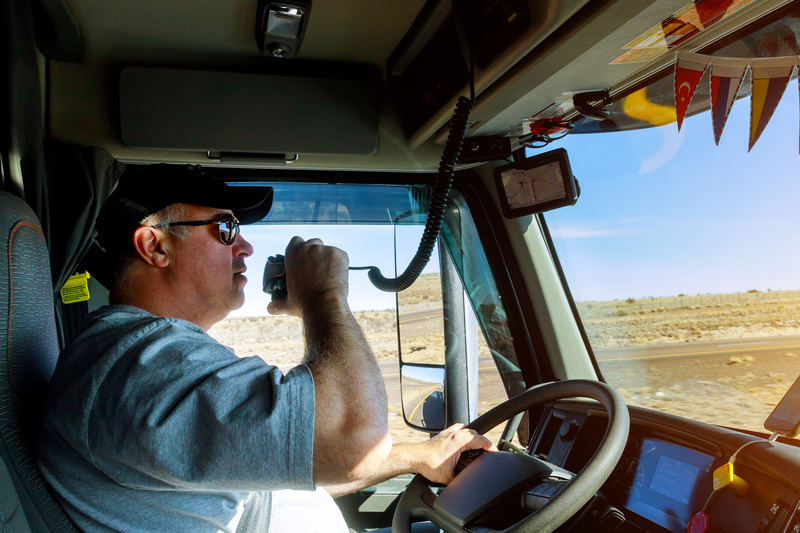 Turnover is a problem for all fleets. To mitigate this problem, offering positive feedback and rewards systematically can improve driver satisfaction. Fleets can use telematics as a tool to monitor safe driving behavior and reward them for their skill.
A range of fleet tools can assist with driver management.
Risk and safety reports, for example, provide detailed information on a driver's on-road activities. These reports can be generated daily, weekly, or monthly. The driver safety scorecard allows fleets to gain insights on driver behavior to establish where more training may be needed. Drivers receive scores based on factors such as speeding, braking habits, seatbelt use and more.
In-cabin driver coaching allows fleet managers to develop new drivers, or correct drivers with poor habits or recurring safety violations. Integrated camera options and alerts for hard braking, sharp cornering and speeding help fleet managers identify gaps in their driver training. Geotab's GO TALK feature, for example, delivers spoken instructions to drivers, warning them of violations. Once alerted, the driver can immediately correct his/her actions.
Telematics tools like Geotab Drive can help make a driver's job easier and promotes job satisfaction. Customized driver workflows improve communications with the fleet and avoid unnecessary issues.
Increasing regulatory complexity
In August 2019, the Federal Motor Carrier Association (FMCSA) published a notice of proposed rulemaking (NPRM) on changes to Hours-of-Services rules to increase safety. These changes are designed to add more flexibility to the trucking industry, and could take effect as early as April 2020.
The increasing complexity of the Hours-of-Service regulations will require fleets to rely increasingly on telematics to track and manage driver compliance.
Geotab Drive helps fleets monitor Hours-of-Service. This tool updates Hours-of-Service rulesets regularly, including state-specific rules, enabling fleets to customize their devices with applicable rulesets. Fleet managers also have the option to set their own policy rules and receive alerts when a driver operates outside of the established parameters. See the Geotab Marketplace for more details on the Drive App.
From preventive to predictive maintenance
New trucks have more built-in technology than ever before, from the engine computer, to the automated transmission, to the ELD. These features have vastly improved the quality of accessible vehicle insights. Processing and analyzing vehicle maintenance information and faults can assist with scheduled maintenance, reducing the total operating costs of the vehicle.
Using telematics tools, like the Geotab GO device and MyGeotab software, fleets can monitor engine fault codes in real-time with remote diagnostics. Once data is processed, it can be analyzed to detect specific failures and then predict when a failure might occur. Vehicles can be sent to a shop before a catastrophic failure causes a breakdown.
This transition to predictive maintenance, rather than preventive maintenance, gives fleets more options for resolving potential problems, and helps streamline operating efficiency.
Economic slowdown
Many economic experts predict a slowdown in 2020. Transportation economist Noel Perry sees trouble for the trucking industry in 2020, forecasting a recession in the third quarter. He is confident, however, that it will not be a particularly long or deep recession.
A possible recession would lead to tightening capacity, in which case, fleets will be taking a closer look at ways to reduce expenses. Fleet management software can help fleets track fuel usage, optimize fleet operations and, through remote vehicle monitoring, gauge driver behavior and take steps to reduce speeding and excessive idling.
Conclusion
It is clear that fleet data will influence the decisions of managers moving into the new decade. By partnering with a telematics provider that innovates for future challenges, fleet managers can limit surprises, reduce costs, increase profits and a competitive edge.
---
If you liked this post, let us know!
---
Disclaimer
Geotab's blog posts are intended to provide information and encourage discussion on topics of interest to the telematics community at large. Geotab is not providing technical, professional or legal advice through these blog posts. While every effort has been made to ensure the information in this blog post is timely and accurate, errors and omissions may occur, and the information presented here may become out-of-date with the passage of time.
Get industry tips and insights
Sign up for monthly news and tips from our award-winning fleet management blog. You can unsubscribe at any time.
Republish this article for free
Other posts you might like