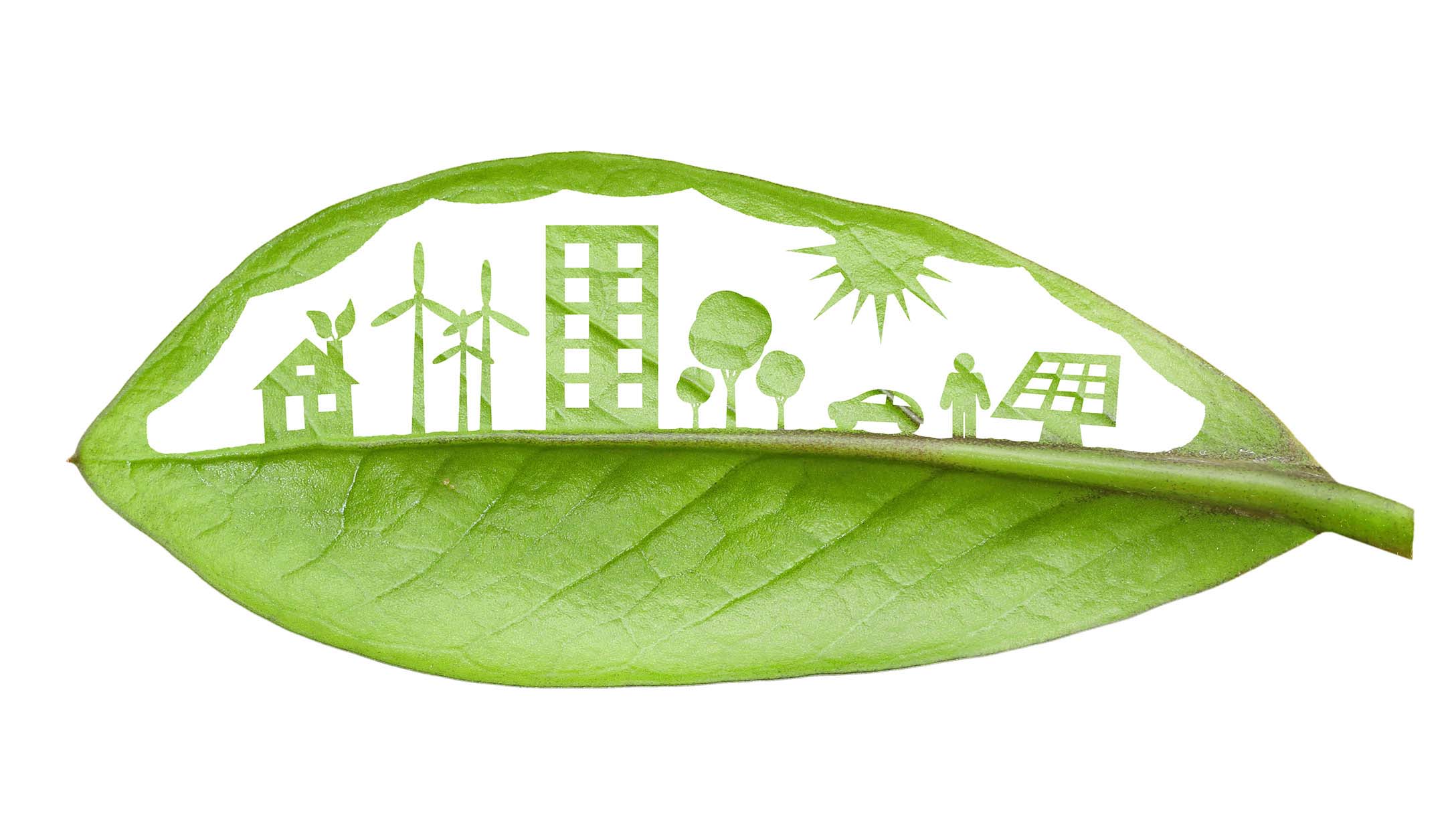 Cities driving to 100% renewable energy
---
Learn what cities worldwide are pledging to institute clean air solutions to solve problems, to better lives, and to bring us to the future.
North America is primed for a clean energy future with more than 130 North American cities and seven U.S. states committed to becoming 100% powered on renewable energy by the year 2050. At this time, six cities in the U.S. are already running on 100% renewable electricity: Aspen, Burlington, Georgetown, Greensburg, Rock Port, and Kodiak Island.
These cities are all at the forefront of the clean energy initiative. More and more cities, states and provinces, not only from North America but worldwide, are pledging to institute clean air solutions to solve problems, to better lives, and to bring us to the future.
See also: Geotab and the California BAR: What you should know
What is 100% renewable energy?
There are six major forms of renewable energy:
Hydro Power: The production of electricity by capturing the energy inherent in flowing water.
Biomass: Organic matter that has stored energy captured during photosynthesis and releases energy when burned.
Biofuel: Fuels that are derived from biomass (fun fact: the most popular form of biofuels in the U.S. is Ethanol).
Wind Energy: One of the most widely used forms of renewable energy production in the United States. It converts wind energy to electrical power using mechanically powered wind turbines.
Solar Energy: Draws power from the sun through solar radiation to generate electricity.
Geothermal Energy: Primarily relies on the thermal energy that is stored in the Earth.
To be considered a renewable energy, the energy source must replenish faster or equal to the rate at which it is consumed. Popular production of renewable energy can be found in the form of electricity, transportation fuel, and the heating and cooling of buildings.
Georgetown and Aspen: Leading the charge
As an early adopter, Aspen, Colorado switched to 100% renewable energy sources by 2015, using hydroelectric, wind power and landfill gas. In addition to achieving this ambitious goal, electricity rates in Aspen remain among the least expensive in Colorado. Likewise, Georgetown, Texas, became fully powered on renewable electricity in the year 2018 by converting to solar and wind energy.
These cities are hoping to help shift not just to the electricity consumed within the community but helping the entire grid move towards cleaner sources of energy. The Sierra Club in Colorado, a powerful collective of changemakers working together to advance climate solutions, hope that these cities who are embracing renewable energy sources will widen their reach to include lower carbon emissions goals and initiatives.
The fight to reduce GHG emissions in transportation
GHG emissions in the transportation sector are associated with the combustion of liquid fuels in the wide range of vehicles traveling within, to, from, and passing through the jurisdiction. Opportunities to reduce emissions in this sector are diverse, and include shifting transportation modes away from single occupancy vehicle use and transitioning personal and commercial vehicle fleets to low or zero emission options like electric vehicles (EVs). The co-benefits of successfully reducing transportation sector GHGs include reduced congestion and improved air quality.
Vancouver, BC has taken a stand on renewable transportation fuel by committing to sell only zero emission light-duty vehicles (ZEV) by the year 2040. The government is prepared to make this happen by helping citizens purchase EVs by lowering costs and providing incentives.
Along with Vancouver, 40 cities across the globe, including Paris, London and Los Angeles, have committed to this movement, by signing the Fossil-Fuel-Free Streets Declaration, which requires them to make a major part of their city 100% fossil-fuel free.
See also: Urban Traffic Congestion: New Laws and How to Prepare
Not only are governments trying to encourage fossil fuel free streets, but companies are also doing their part to help make EVs an easier choice for both consumers and public fleets. Chargepoint, the world's leading EV charging network, has pledged to install 2.5 million public charging stations worldwide by the year 2025.
The State of California: Using emissions-centric telematics
The State of California has undertaken the ambitious goal to minimize its environmental footprint and maximize its role in contributing toward the health of the environment by promoting a reliable, environmentally responsible and cost-effective fleet. California Air Resources Board (CARB) is responsible for developing a plan to detail how the State will achieve its GHG emissions reduction targets mandated by law.
To meet California's air quality standards and GHG reduction goals, the cars driven and the fuel used must be transitioned away from fossil fuels, the dominant source of carbon emissions in California. While California has made substantial improvements in air quality, the greater Los Angeles region and the San Joaquin Valley currently do not meet the United States Environmental Protection Agency's air quality standards. Implementing a ZEV regulation is an integral part of California's long-term solution to improve air quality.
Furthermore, the State of California recently instituted a blanket purchase agreement to supply all government agency fleets with telematics. Through this contract government agencies will now have access to emissions centric data that can be used to improve efficiency, electrify their fleets, and reduce GHG emissions.
The future is clean: Steps to renewable energy
The major concerns around embracing the 100% renewable energy movement for cities and consumers are cost, availability and consumption. In order to make this initiative viable, many governments have begun implementing strategies in order to help their communities and citizens become a part of this movement. These include:
Provincial & state wide incentive programs
Tax credits, rebates and saving tools
Providing funding and technical assistance to state and local governments
Expanding the size of electric vehicle direct-current fast-charger (DCFC) networks
With the leadership from forward thinking cities and states, as well as companies like Chargepoint, the push for running cities on 100% renewable energy is in closer reach than ever before. As governments from around the world see the positive outcomes that renewable energy can bring to a community, the closer we all get to a cleaner future.
Learn more about smart cities and connected fleet solutions at geotab.com/government.
Related:
How to detect and stop fleet idling
Are heavy-duty trucks the key to solving air pollution?
---
If you liked this post, let us know!
---
Disclaimer
Geotab's blog posts are intended to provide information and encourage discussion on topics of interest to the telematics community at large. Geotab is not providing technical, professional or legal advice through these blog posts. While every effort has been made to ensure the information in this blog post is timely and accurate, errors and omissions may occur, and the information presented here may become out-of-date with the passage of time.
Get industry tips and insights
Sign up for monthly news and tips from our award-winning fleet management blog. You can unsubscribe at any time.
Republish this article for free
Other posts you might like