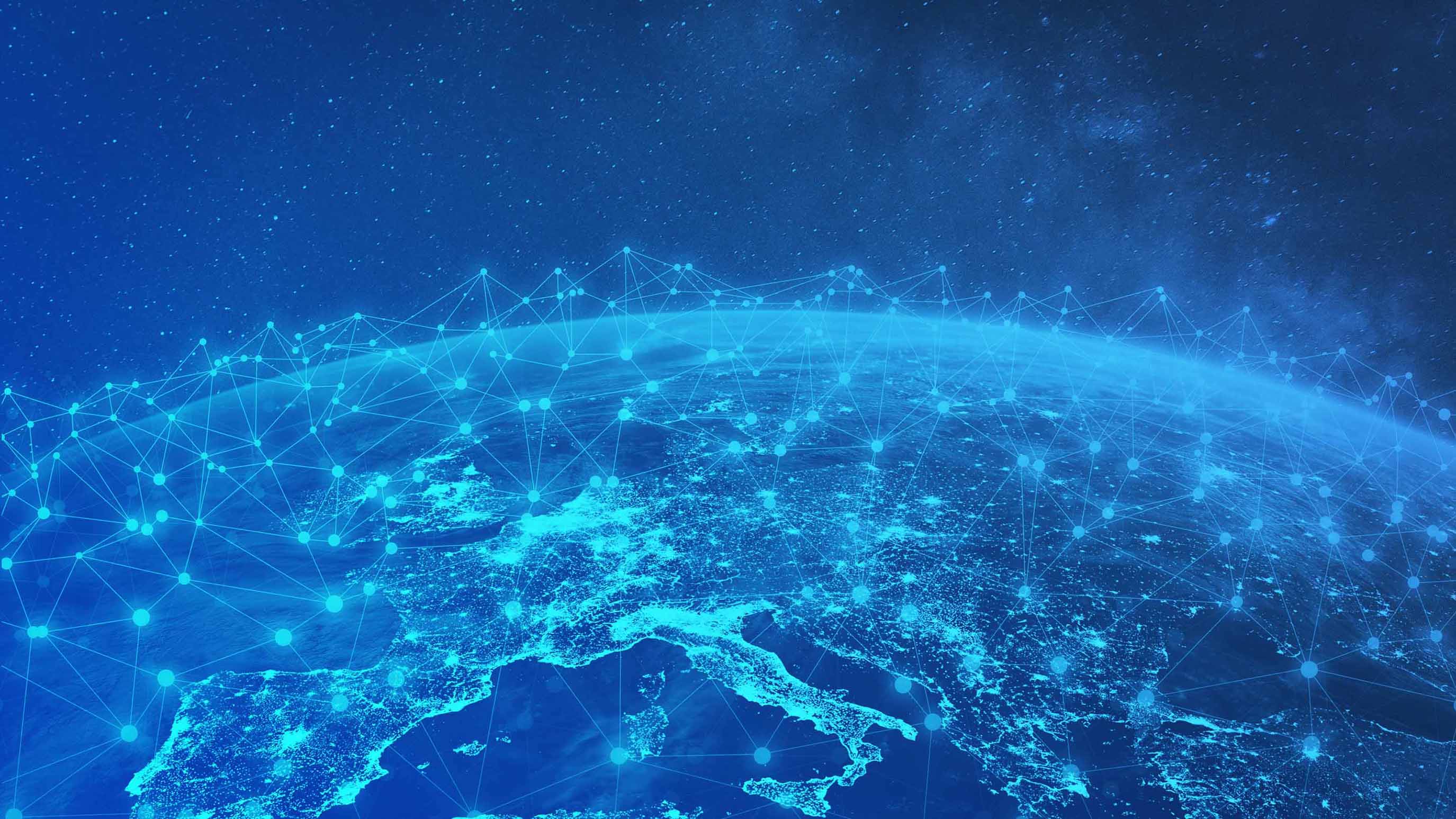 The new rent-a-car: Changes in the rental car industry
---
Rental car companies are ready to take the lead in the new connected vehicle marketplace.
A new mobility paradigm is just beginning. City dwellers have innumerable choices of transportation — car sharing, ride hailing, scooters, bikes and others. Some original equipment manufacturers (OEMs) state that they are not car manufacturers anymore but mobility solution providers. This changing scenario represents a unique opportunity for businesses in the rental car industry to step up and become dominant players. Rent-a-car companies have the channel, the brand and the relationship with end customers needed to succeed in today's world of connected vehicles.
See also:
Should I lease or buy my trucks?
Geotab Keyless unlocks new benefits for car sharing and motorpools
Using telematics data for connected car strategy
Leading rent-a-car companies have a connected car plan in place because of the many benefits that telematics solutions present. Most often they have two objectives when approaching connected car telematics solutions:
Optimize challenges in their current operations and commercialization channels
Get prepared for new monetization scenarios and business models based on the data they can gather through telematics
Rent-a-car companies usually have two lines of business: B2B (business to business) and B2C (business to consumer). In B2B, they rent fleets for other businesses. In B2C, they rent, typically passenger cars, to general consumers. The B2B model normally implies longer rental periods and the benefits of using telematics are similar to the ones in the leasing and fleet management industry.
See also: 3 Takeaways from global fleet management trends
Geotab is helping rent-a-car companies around the world improve key processes for their B2C branches. Due to joint work with our key customers, we can provide an estimation on the return on investment (ROI): a quantitative analysis of how much cost a RAC company can save if they use a comprehensive telematics solution capable of obtaining quality information with an open platform.
Rental car operations improvement
A rent-a-car company has a multitude of processes that can be grouped in two categories, depending on the vehicle state: on rental and off rental. On rental is the period of a vehicle when the car is rented out by a customer. It starts when a driver rents the vehicle and ends when she/he returns it and gets billed.
In the off rental state, the vehicle is not generating revenue and the objective is to optimize all the processes from the driver returning the vehicle until is ready to be rented again. Overall, the goal is to make the process efficient in terms of cost but also in duration.
The ROI of using telematics depends heavily on the automation and data used. Here are some different use cases which illustrate the value of telematics for the rental industry.
Telematics use cases for rental car companies
On-rental: Fuel consumed by customers
Most companies charge fuel to customers based on a visual inspection of the vehicle, with very low accuracy. This is unfair to customers and can result in a poor customer experience and complaints, as well as potentially lost fuel revenue.
With diagnostic fleet tracking solution like Geotab, which collects engine data, rent-a-car companies can collect accurate data from the OEM tank level sensor. This increases revenue as you can now charge for fuel that was not billed before while improving customer satisfaction and fostering fairness policies at the same time.
On-rental: Close of contract
Returning a car is in many occasions a complex and non-efficient process that delays the customer and is costly for the rental company. It typically involves an operator doing a visual inspection of the vehicle, looking for potential damages, odometer and fuel level. Customers may need to wait several minutes to an hour to have the vehicle inspected and a receipt printed.
All these activities can be automated with a telematics system which reports fuel, odometer and potential damages. Automating the process of data collection frees up employees to spend their time doing other work which adds value to the company.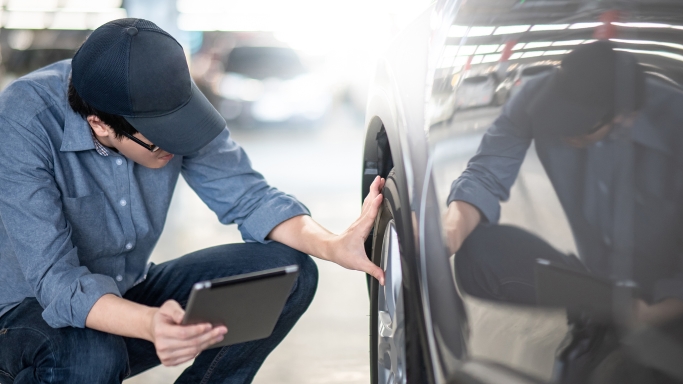 On-rental: Vehicle location in case of emergency
In the unfortunate event of a collision, drivers can be confused on how they should proceed. The ability to detect, not only vehicle collisions but also breakdowns, by extracting data from the device accelerometer or diagnostic trouble codes (DTCs) allows the rent-a-car operations team to manage the situation efficiently. From the First Notice of Loss (FNOL), operators can guide the customers and call emergency units or send a new vehicle to replace the damaged one.
In certain countries, vehicles have a higher risk of being stolen. Having the ability to view real-time location can help with vehicle recovery before it is taken to another country. A telematics solution also saves time and optimizes resources allocated to these significant issues, which leads to an increase in vehicle availability time.
Off-rental: Use of the vehicle
For off-rental, rent-a-car companies put in a lot of effort to make the process as agile as possible. They also seek to minimize the amount of off-rental time, during which the vehicle is not producing any income. The goal is to be efficient and streamline other activities, such as car washing, fueling and vehicle repair.
With the help of telematics data, you can reduce unauthorized journeys by employees. Controlling this aspect also helps save fuel and optimize maintenance and repair schedules, making the vehicle more productive (which in turn means more time ready in an on-rental state).
Off-rental: Driving behavior
Surprisingly, vehicle damage can occur even when the car hasn't been rented out. Vehicle management by employees involves a certain amount of risk, as there is not always an easy way of controlling unfortunate events. However, having knowledge of driver behavior can help minimize the risk of a collision or traffic fine. This lowers insurance premiums and maintenance costs while promoting a safer environment for workers — a clear goal of the Health & Safety department in each company.
Stock management
The ability of getting the Vehicle Identification Number (VIN) from an advanced telematics solution allows rent-a-car companies to automate location of the fleet by make and models. This facilitates the vehicle management between different offices, especially in the case when a customer requests a specific model for rental.
This use case also provides good business insights to rental car management in terms of fleet utilization and vehicle flow between different offices, for example, models being rented for travelling more kilometers and returned in far away offices or even in other countries.
Maintenance management
Maintenance is a significant part of the operations. Other than the safety aspect, maintenance costs can become very expensive for a business. Managers can gain real-time access to diagnosis information, including Diagnostic Trouble Codes (DTCs), tire pressure or battery malfunction alerts. As well, this information makes it easier to understand the severity of a problem and schedule appropriate repair dates.
With the amount of vehicles that large rent-a-car companies manage, big data and machine learning initiatives can lead into predictive maintenance, understanding which parts or models have more probability to fail at a certain usage (engine hours or kilometers driven). Taking care of these potential issues upfront increase availability times of vehicles overall.
Remarketing: Residual value of the vehicle
Rent-a-car companies either sell the vehicles after a certain period of time or get them bought back from OEMs. In both cases, there is an optimal time for retiring the vehicles from rental operations according to use and mileage. Identifying mileage deviation in certain vehicles and rotating the ones most used, companies can better match up the right client with the right vehicle.
Conclusion
With these uses cases, it is easier than ever for rent-a-car companies to realize the potential of what telematics can do for their business. Studies performed by Geotab with rent-a-car customers indicate that the ROI, taking into account all the scenarios, can represent more than 20€ (or $23 USD) per vehicle each month on savings. Beyond this, the large amounts of data that can be gathered for each vehicle provides a unique opportunity to achieve new revenue streams by monetizing relevant information in the industry, while increasing loyalty by providing a better customer experience.
To learn more and request a demo, contact: testdrive@geotab.com
For more news and insights on fleet management and mobility, subscribe to the Geotab monthly newsletter.
More from this author:
Duty of care for fleet managers
---
If you liked this post, let us know!
---
Disclaimer
Geotab's blog posts are intended to provide information and encourage discussion on topics of interest to the telematics community at large. Geotab is not providing technical, professional or legal advice through these blog posts. While every effort has been made to ensure the information in this blog post is timely and accurate, errors and omissions may occur, and the information presented here may become out-of-date with the passage of time.
Get industry tips and insights
Sign up for monthly news and tips from our award-winning fleet management blog. You can unsubscribe at any time.
Republish this article for free
Other posts you might like