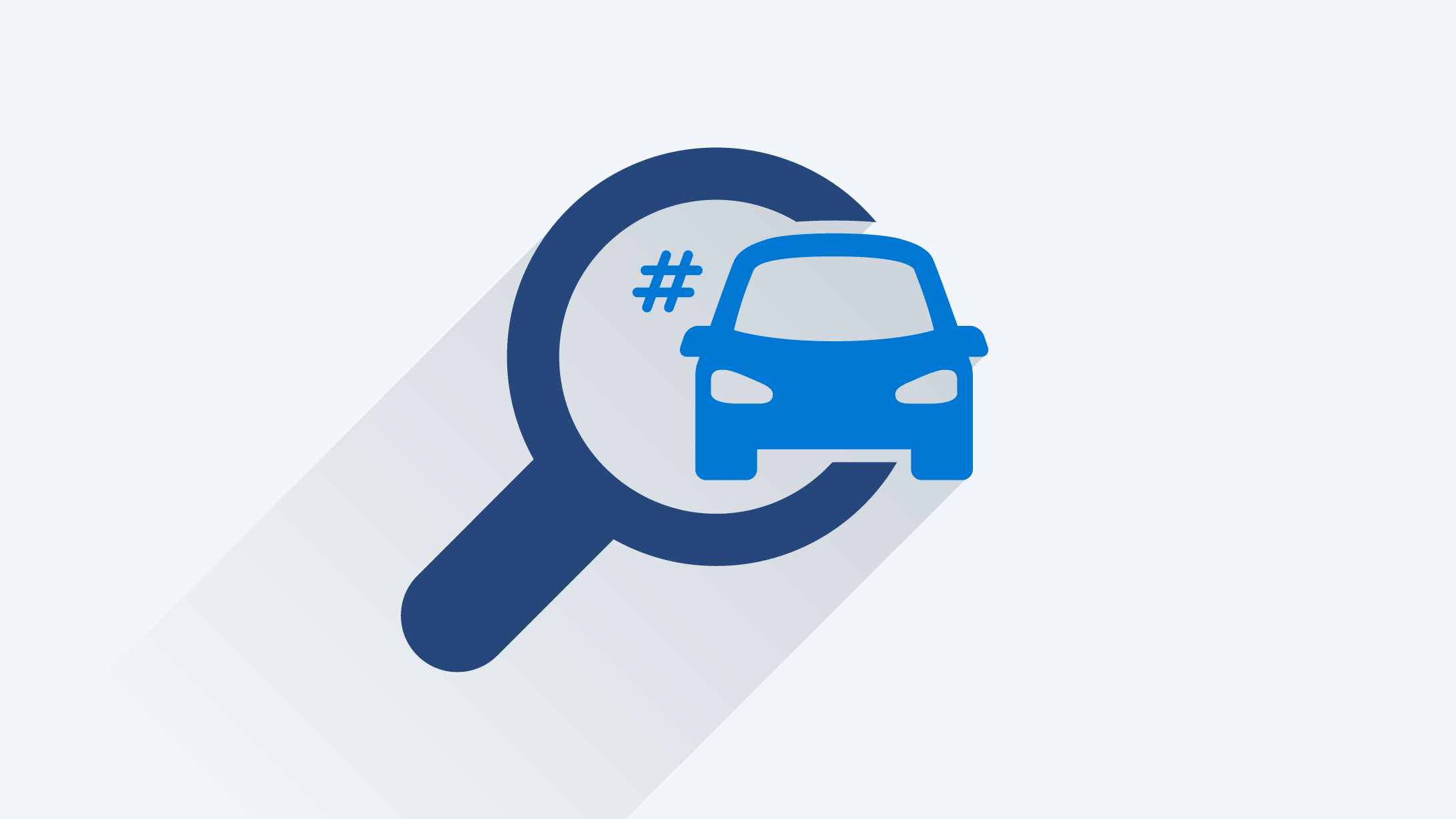 VIN number lookup: Using MyGeotab to decode VIN
---
We decode the VIN for you. Learn how to read a VIN and do VIN number lookups for your vehicles in MyGeotab with VIN Decoder.
A Vehicle Identification Number (VIN) is a unique 17-digit alphanumeric code assigned to a car or truck by its manufacturer. The VIN describes the make, model and year of a vehicle, what country it was made in, engine type and other details.
VINs are used in the automotive industry to register and track vehicles and the parts installed within them at the time of manufacture. For vehicle owners and those looking to buy vehicles, they also make it possible to look up important safety information such as any recalls and previous collision history.
Decoding the VIN
What you may not know is that the VIN is not random and in fact there is a great deal of information about your vehicle encoded into the number. The VIN can tell you the when and where the vehicle was manufactured, along with details. By looking up your vehicle's VIN, you can discover whether there have been any recalls by the manufacturer. The VIN can also help identify vehicles recovered from theft.
Fleet managers rely on VIN decoding to gather vehicle details and specs for vehicle maintenance, procurement, and fleet optimization.
First appearing in 1954, the VIN became standardized in 1981. U.S. VIN requirements have been stipulated by U.S. law 49 CFR 565 VEHICLE IDENTIFICATION NUMBER (VIN) REQUIREMENTS. In addition, ISO 3779 and SAE J272 have defined a common format for the VIN. Based on these requirements, each VIN is 17 digits in length. The VIN structure allows the use of all numerical digits (0–9) and all the letters of the alphabet with the exception of the letter "I" to avoid confusion with the digit "1". The letters "O" and "Q" cannot be used in order to avoid confusion with the digit "0".
See also: Transferring telematics devices between vehicles
How to read a VIN
The VIN is broken down into four sections:
World Manufacturer Identifier (WMI)
Vehicle Description Section (VDS)
Check Digit
Vehicle Identification Section (VIS)
World Manufacturer Identifier (WMI)
The first three digits indicate the WMI. These digits are used to establish the general location of the manufacturer, manufacturer and vehicle type (e.g. passenger car, MPV, truck). The first digit is the country code. When the first digit is "1", "4" or "5", the region of manufacturer is in the United States. Examples of other regions include 2 = Canada, 3 = Mexico, J= Japan. And many other countries are used as well.
So for example if we were to take this VIN, 1G1RC6E42BUXXXXXX – the WMI is "1G1". The first digit of 1 indicates that the car was made in the US. In the case of the second digit "G", this tells us the manufacturer is GM. The third digit of "1" indicates that this is a Chevrolet passenger car.
When the manufacturer produces fewer than 500 vehicles of its type in a year, it is identified as a low volume manufacturer. These manufacturers will be identified by having the third digit as "9". For these manufacturers, digits 12–14 will also be part of the WMI.
Vehicle Description Section (VDS)
After that digits 4 through 8 define the VDS. Here the manufacturer can specify details regarding the vehicle; which can include information such as the make, model, engine, brakes, safety systems or other details.
So, in our example VIN, the VDS is "RC6E4". Conveniently, GM is very open about their VIN details, and you can find a comprehensive list here. So here we see that digits 4 and 5 ("RC") say that this car is a Volt Standard, without leather and with Navigation. So far so good.
Digit 6 being "6" defines the vehicle as a 4 door sedan hatchback with 4/6 windows. Onto digit 7 being "E", which for GM specifies the safety system. So that indicates Active manual belts with Front and Front Seat Side airbags (first row) plus Roof Side airbags (all rows).
Digit 8 which has a value of "4" specifies the engine type. Therefore, we have a 1.4L, 4 cylinder, flexible fuel, MFI (Multiport Fuel Injection) with DOHC (Dual Overhead Cam) engine.
Check Digit
Digit 9 is the check digit (value "2" here), which can range from 0–9 plus X. A mathematical formula is used with the other digits of the VIN to calculate a checksum. This provides you an opportunity to detect whether you have an error in your VIN. The details of the calculation can be found in 49 CFR 565.
Vehicle Identification Section (VIS)
Digits 10–17 define the VIS. Digit 10 is the year digit which is B; tells us that the model year for the car is 2011. Onto digit 11 which is U. This lets us know that my car was built by the good people at the Detroit Hamtramck plant.
Finally, digits 12–17 are the serial number of the vehicle which are numerical and sequentially assigned.
Where do I find my VIN?
The VIN placement may vary, depending on the vehicle. You could find the VIN on the dashboard or door on the driver's side. The number will also be referenced on the vehicle insurance and ownership papers. It can also be found stamped on a metal plate on the engine's firewall when you open the hood.
How to find vehicle specs by VIN number
As you can see, manually looking up the VIN can take some time. If you have a MyGeotab account, we can decode your VIN automatically for you.
Using VIN Decoder
To try out Vin Decoder, you need to have Feature Preview enabled in your user interface (UI) Settings. Note: Since these new features may change, break or disappear, we do not recommend using these features in a production setting. If you wish to enable Feature Preview in MyGeotab, click on your account name at the top right corner, click the Options button and under UI SETTINGS, set the toggle for Feature preview to On. Click Save.
How to use VIN Decoder in MyGeotab:
Log in to MyGeotab and go to the web page: https://my.geotab.com/<your database>/#vinDecoder
Type or copy and paste the VIN numbers into the box (one per line), then click the Decode button.
Information pertaining to that VIN will be displayed including vehicle make, model year, manufacturer, vehicle type, plant, brake type, body, engine and others.
You can sort the results by VIN, make or year.
If you are in North America, you can also check out the Manufacturer's Information Database (MID) on the National Highway Traffic Safety Administration (NHTSA) website to view manufacturer information and search for the decoder for your vehicle. Outside of North America, the reporting requirements are less strict and information can be a little more difficult to come by.
Happy decoding!
---
If you liked this post, let us know!
---
Disclaimer
Geotab's blog posts are intended to provide information and encourage discussion on topics of interest to the telematics community at large. Geotab is not providing technical, professional or legal advice through these blog posts. While every effort has been made to ensure the information in this blog post is timely and accurate, errors and omissions may occur, and the information presented here may become out-of-date with the passage of time.
Get industry tips and insights
Sign up for monthly news and tips from our award-winning fleet management blog. You can unsubscribe at any time.
Republish this article for free
Other posts you might like