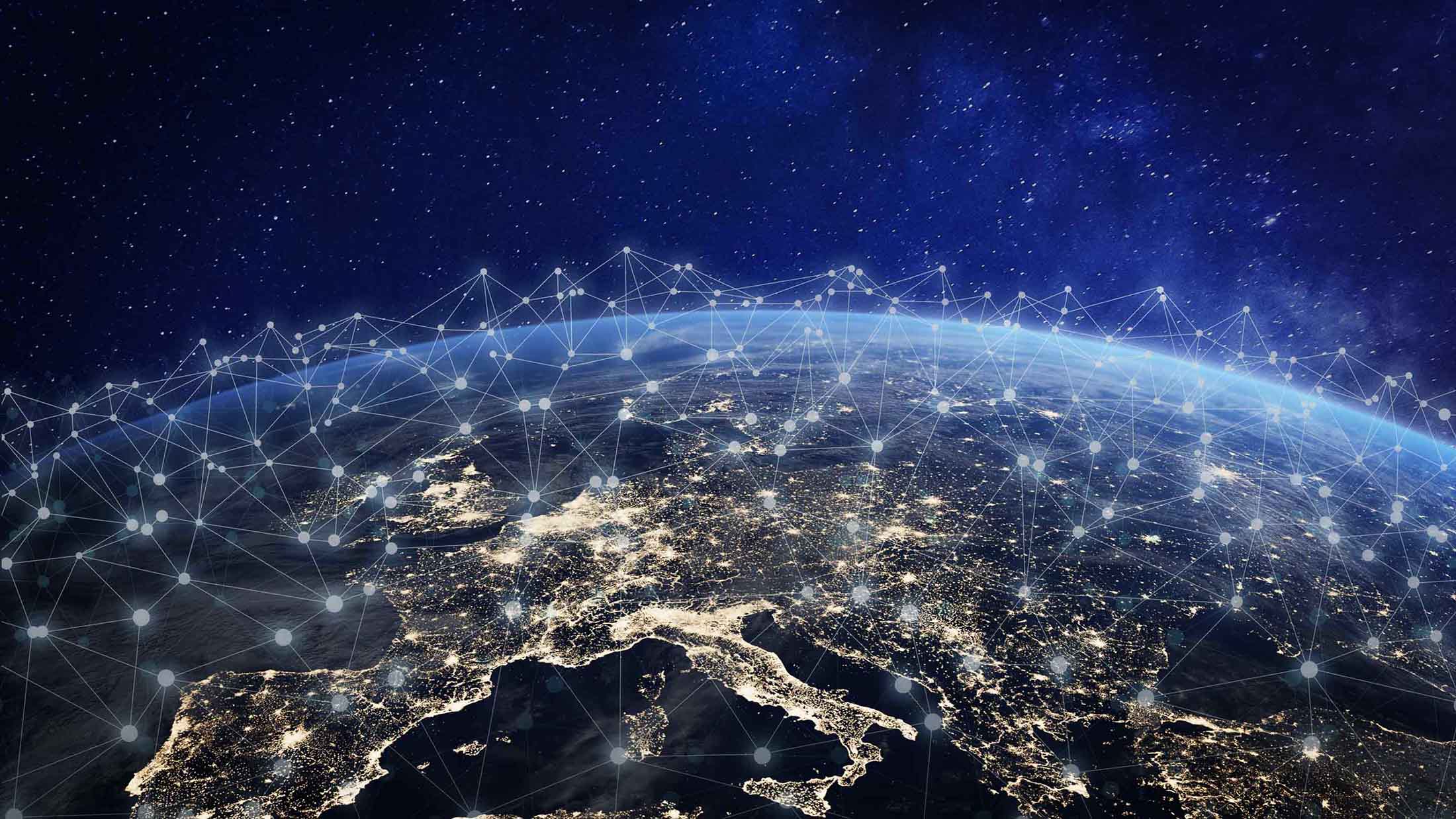 Automotive IoT is disrupting the car rental industry
---
A look at how automotive IoT is transforming the leasing, car rental, and auto industries, and what's next on the horizon.
The concept of the Internet of Things (IoT) is simple: objects are connected to the Internet so they can send information from sensors or receive commands to perform certain actions. IoT devices, or connected things, make it possible to collect the big data that leads to better insight into business systems.
Gartner predicts that there will be 20.8 billion connected devices in use in 2020. Many IoT devices have already become household names. You may be familiar with the Nest thermostat which allows users to program and remotely activate home heating or air conditioning. The Wi-Fi-connected Samsung refrigerator lets you view what's inside from your phone, make a shopping list, and place a grocery order. Babolat launched a tennis racquet that monitors movement, so players can track data on their forehand, backhand, serves, and power, and improve their performance.
See also: Geotab Keyless unlocks new benefits for car sharing and motorpools
While offering convenient functions for users, at the same time, connected products send valuable data to the manufacturer on usage and failures, to help optimize the production process.
The IoT revolution is impacting the automotive space like never before, in leasing, car rental, public transportation, and auto manufacturing.
IoT and telematics are opening up new opportunities for innovation for many automotive industries through add-on hardware, software solutions, and mobile apps. Here are just some examples of IoT solutions from the Geotab Marketplace that can be integrated with telematics.
IoT solutions for connected fleet vehicles:
Bluetooth beacons
Temperature sensors
Tire pressure sensors
Salt and sand spreading monitors
In-vehicle verbal feedback
Collision avoidance systems
Cameras
Gamification apps
Paperless invoicing and e-signatures
The new wave of IoT devices also bring real benefits for companies and their customers in the form of big data for benchmarking, building smart transportation networks, and smart fleets.
In this article, I'll review how automotive IoT is transforming multiple industries, discuss the main challenges, such as security, and look at what's next on the horizon.
Automotive IoT delivers new services and benefits to users
One of the most significant ways IoT is disrupting the automotive industry is through the convergence of auto manufacturers and tech companies. Global tech companies like Apple and Google are developing autonomous vehicles, while traditional automakers like BMW and Ford are integrating more technology into their cars. The operating system has become an increasingly important component of the vehicle, spurring competition and protectionism among tech and auto companies.
If we analyzed all the ways that different sectors benefited from telematics and IoT, it would fill up pages. Some specific use cases are explained below to illustrate the disruption.
Leasing
Connected vehicle IoT helps leasing companies manage their customer relationships better through proactive fleet maintenance. Having the ability to remotely access odometer and diagnostic trouble codes (DTCs) in real-time can increase the leasing contract and make sure vehicles go through the adequate maintenance cycles. It also helps optimize the residual value of the vehicle after operation for the remarketing market.
For leasing companies who are not responsible for maintenance, telematics and automotive IoT can help them find the best place for vehicle maintenance, or for additional services like roadside assistance. They could even maximize uptime by leveraging IoT for critical real-time information such as location, fuel tank empty, or battery issues.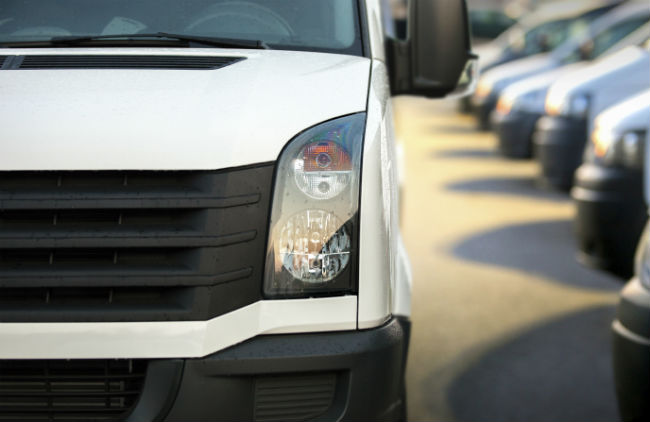 Car rental
There are a number of processes in the car rental industry that can be automated and optimized. Through telematics, car rental companies can automatically obtain the vehicle's fuel level information at the point of car return, eliminating the need for staff to get the data manually. This automation reduces operation time and improves the overall customer experience.
Virtual key solutions can be used for car door lock/unlock from smartphones, avoiding the management of physical keys at the office. Car rental companies can also use IoT to optimise their processes for example making sure they are not in the wash bay for too long and help staff locate vehicles not returned to correct locations.
Public transportation
Passenger transportation is being transformed in many ways. In the near future, private car owners will be able to allow their autonomous vehicles to take passengers when they are not driving them, converting the car into a new revenue stream.
Auto manufacturing
Original Equipment Manufacturers (OEMs) typically provide post-sales services for maintenance, but after the warranty period, customers do not always go back to the dealership for service. IoT is a valuable asset for OEMs, who want to reverse this situation. They can monitor distance/time to service intervals and promote special discounts or offers to redirect customers to their services.
At the same time, a "connected diagnostics solution" like the one Cummins offers, simplifies management of spare parts and improves production cycles. Over-the-air (OTA) updates to vehicle systems increases control and reliability, correcting faults and avoiding the enormous costs related to recalls.
Car manufacturers can leverage telematics to connect all their older vehicles and gather valuable sets of data that help them build better vehicles. Knowing that customers are having battery issues or that particular faults occur after many years in the real world can help them build better new vehicles. Vehicle manufacturers know that the average age of vehicles on the roads in Europe and North America is around 11 years. Telematics can bring tomorrow's technology to them today.
Key considerations in automotive IoT
Interoperability
Since some of the measurements mentioned (odometer, fuel level, DTCs, etc.) are not standard but OEM specific codes, technology providers must put effort into interoperability — the ability of systems to communicate and work with each other. IoT solutions must be designed to "talk" these several languages in order to get the data from the device and convert into meaningful information in the cloud.
The IoT concept in automotive goes way beyond sending data from a device to a server. It must interconnect different systems and data repositories to fully exploit all the potential. IoT providers must foster open platform and "open car" concept connecting to the network vehicle systems, third-party devices (e.g. ADAS) and blending all that information with other sources (e.g. weather information) while keeping information private and secure. At the end is data what matters, data that enable companies to take the decision, automate operational processes or improve the production cycle.
IoT security
There are many challenges ahead on the path of IoT as solutions become more and more popular. Reliability, scalability, and standardization are just three of these considerations. However, security is at the top of the list.
Most IoT devices have processing power, memory, and are connected to the internet, meaning there is also potential for being hacked. The importance of IoT security was underlined after an incident when a malicious hacker used millions of routers and cameras to perform a large DDoS botnet attack that affected many tech giants in North America. A DDoS attack is a Distributed Denial of Service in which multiple systems attack a website or online service to shut it down. In 2015, Wired magazine published an article in which two hackers exploited a Jeep remotely, and stopped the engine remotely.
Security is not another feature set to take care of, it is the foundation of IoT world. Encrypted data transmission and storage, access control mechanisms, penetration testing, vulnerability scans, audits, hacking contests, etc. — all must be in place. Additionally, cultivating a true company culture of security is an essential part of maintaining security.
Recommended: 15 Security recommendations for building a telematics platform resilient to cyber threats
What's next?
After all, the IoT wave will eventually break and let new technologies evolve on top of it. IoT will become a commodity as electricity did, and only companies who embrace innovation will be able to move to the next level.
Data will be the new currency. Data will be exchanged many times in different formats and with different stakeholders. Artifical intelligence (AI) and deep learning algorithms will use data to train computers to do complicated activities so machines will learn without being explicitly programmed.
It is difficult to predict what kind of environment will these technologies bring, but companies who can play a significant role in data production/refinement/merge/analysis will certainly be well positioned in order to catch the next wave!
Read about the value of IoT white paper on Performance Benchmarking with Big Data and Telematics.
Related:
Carmakers and telematics: IoT inside the factory
Duty of care for fleet managers
EU Road safety: Saving lives with smart tech
Telefonica launches new digital transformation bus
---
If you liked this post, let us know!
---
Disclaimer
Geotab's blog posts are intended to provide information and encourage discussion on topics of interest to the telematics community at large. Geotab is not providing technical, professional or legal advice through these blog posts. While every effort has been made to ensure the information in this blog post is timely and accurate, errors and omissions may occur, and the information presented here may become out-of-date with the passage of time.
Get industry tips and insights
Sign up for monthly news and tips from our award-winning fleet management blog. You can unsubscribe at any time.
Republish this article for free
Other posts you might like