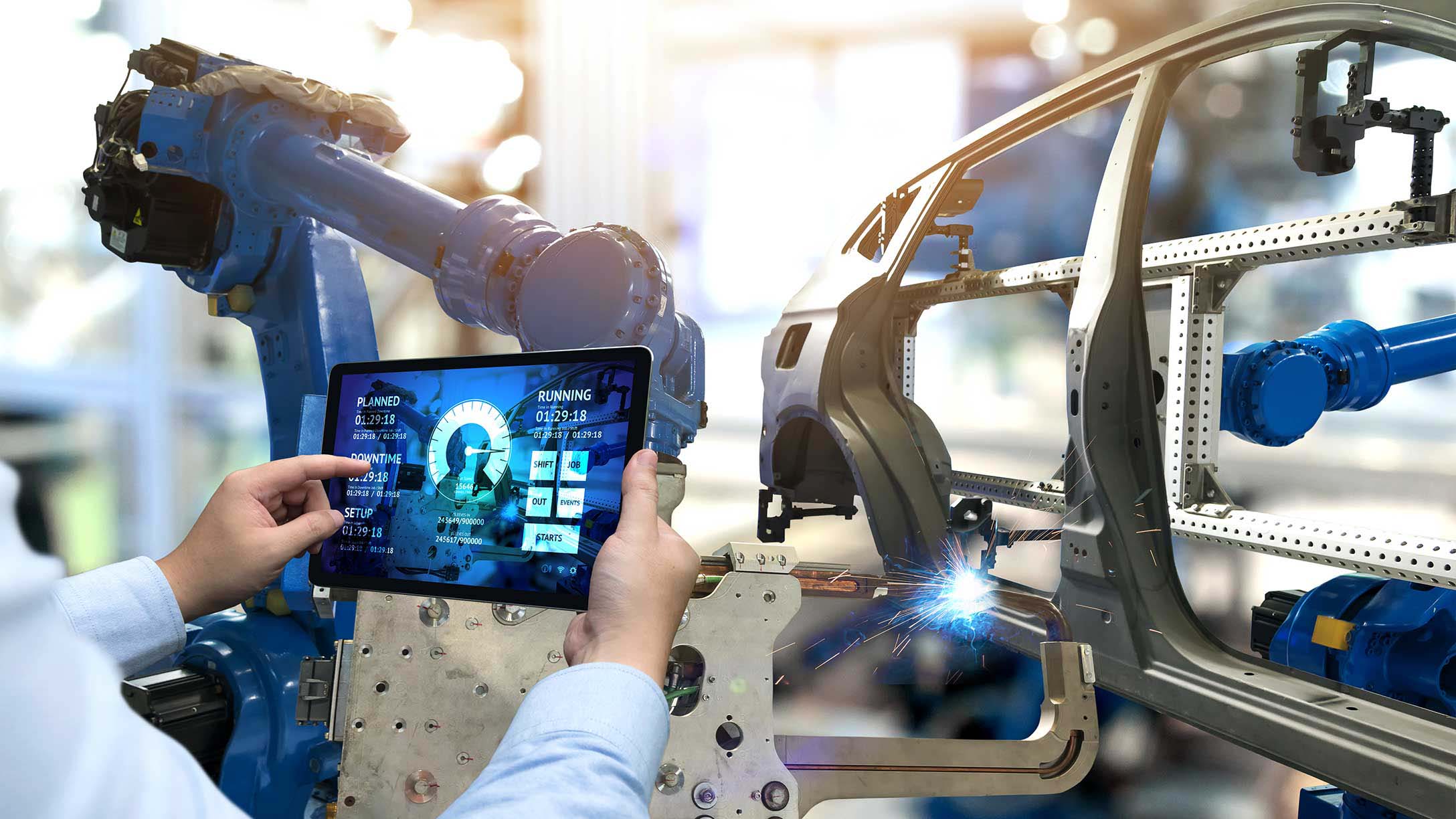 Carmakers and telematics: IoT inside the factory
---
IoT is being used to support traceability and efficiency in the automotive manufacturing industry. Read about carmakers and telematics data.
When talking about fleet management solutions, many think first about telematics devices for commercial heavy goods vehicles, large goods vehicles (LGVs) and cars. However, telematics can be very useful even before the vehicle is even delivered to end users — during its production stages in the factory. Read about carmakers and telematics and how data is driving competitiveness in the automotive manufacturing industry.
Tracking vehicles through the production process
When a vehicle is produced, it goes through several stages and control processes. At the end of this process, if the vehicles gets an approval, it will be stored in a stock area ready to be delivered to dealers in different markets around the world.
But, what happens if the vehicle does not pass the final inspection? Instead of being stored for delivery, the manufacturer parks the vehicle in various areas depending on the problems detected after its production. Some common vehicle issues include: electrical issues, mechanical issues, or failing the water test or circuit test.
See also: The New Rent-A-Car: Changes in the Rental Car Industry
How Geotab can help carmakers
Car makers using a Geotab solution can install a Geotab GO into a vehicle during the production process, and uninstall it when the vehicle arrives at the delivery area. However, if the vehicle does not pass all quality assurance controls, the GO device will be left installed, as the device provides useful and valuable information about the vehicle.
Carmakers can use telematics to collect vehicle data such as:
Location by Indicating the Zone Where the Vehicle Is Parked — Several zones can be created in the cartography to easily identify where the vehicle is or has been.
Battery Monitoring — A rule can be created to immediately alert the business about a possible battery drain where applicable.
Diagnostic Trouble Code Warnings — A report about possible DTCs by using an appropriate rule notification (example in image below).
Engine Faults screenshot from MyGeotab
Trips Inside the Factory — Check the areas where the vehicle has been tested (technical areas, test circuit).
Possible Speeding Events — A speed profile to ensure safety rules are being followed (see Geotab Speed Profile graph below).
MyGeotab Speed Profile graph showing logged speed versus speed limit
Vehicle identification
The VIN number is the only identification a car has during production. Geotab's automatic vehicle management functionality can be used to create a new vehicle in MyGeotab every time a Geotab GO device is uninstalled from a vehicle and reinstalled into another one in the production process. With the VIN number, it is also easy to access historical data.
Automatic vehicle management in MyGeotab simplifies vehicle identification.
Taking control of your product
The Geotab solution offers the control of testing prototypes outside of the factory. Prototypes are often used on public roads for a real environment test. This test is performed, in many cases, by contractors that run the car and report the vehicle behaviour. Typically, the manager defines the area where the car should run and leaves strict instructions to not leaving the car unattended.
To avoid car theft of an expensive prototype, medium-long stops will automatically trigger an alert by creating an appropriate rule notification. In order to supervise this process through MyGeotab, geofences and long-stop rules are set in the platform to inform and notify the fleet managers.
Conclusion
A user-friendly platform is important and essential to maximize the telematics value for each customer.
Related:
Automotive IoT Is Disrupting the Car Rental Industry
---
If you liked this post, let us know!
---
Disclaimer
Geotab's blog posts are intended to provide information and encourage discussion on topics of interest to the telematics community at large. Geotab is not providing technical, professional or legal advice through these blog posts. While every effort has been made to ensure the information in this blog post is timely and accurate, errors and omissions may occur, and the information presented here may become out-of-date with the passage of time.
Get industry tips and insights
Sign up for monthly news and tips from our award-winning fleet management blog. You can unsubscribe at any time.
Republish this article for free
Other posts you might like