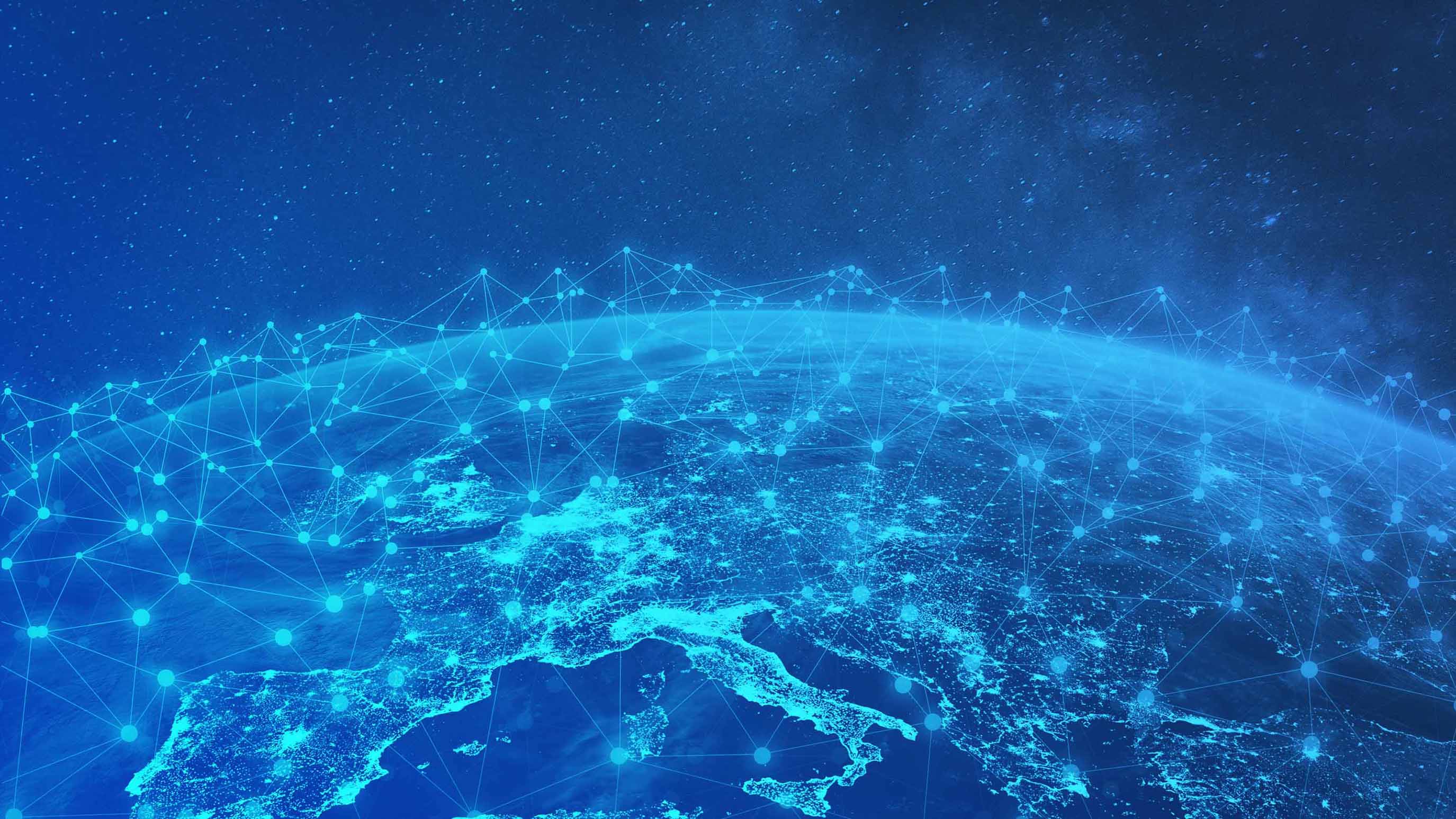 Big data and the smart fleet revolution
---
The smart fleet movement is happening now. Read how IoT and big data are transforming fleet management. Download a telematics buying checklist.
The smart fleet movement is happening now. The Internet of Things (IoT) is expanding rapidly, and this includes increasing connectivity in the automotive realm. Secure, open platforms make it possible to collect big data from a myriad of sensors, supporting the development of smart buildings, transportation infrastructure, communication networks, and now smart fleets.
More and more, people will look to technology and innovation as a way to solve the challenges brought on by massive population growth in cities (reaching 6.3 billion people by 2050, as predicted by the United Nations).
See also: Empowering business with data intelligence: Fiona Zhao interview
Accordingly, the future value of the smart cities market will be in the billions and trillions of dollars. In fact, Sarwant Singh from Frost & Sullivan predicts the smart cities industry will be worth $1.5 trillion by 2020.
Telematics and big data are essential to the smart city movement by creating socio-economic benefit via efficient routing, safer roads, fewer greenhouse gas emissions, and a more efficient supply chain. Alphabet's Sidewalk Labs is a fascinating platform that is starting to put these pieces together.
Does your telematics provider have what it takes to get your fleet moving into the future?
Click below to download our evaluation checklist.
IoT, telematics, and the evolution of FMCs
Forward-thinking Fleet Management Companies (FMCs) are adopting the smart model and transforming their businesses towards mobility solutions today. FMCs are a significant contributor to the $4 trillion per annum global commercial transport market. Faced with increasing pressure to control costs, FMCs are adopting innovative telematics solutions for their own use; and for use by their customers.
Like businesses in many other industries, FMCs are transforming their businesses to remain competitive and keep up with the digital revolution.
The vast amount of data generated by a vehicle makes it inevitable that FMCs will transform their business with mobility solutions.
Telematics is helping in this transformation to an open architecture where data can flow freely for the benefit of society. Telematics delivers pragmatic solutions that enable organizations to automate mileage, anticipate vehicle maintenance and parts flow, while enhancing the remarketing value of their fleet. Such automated measures are enabled by data-centric processes. And Geotab's FMC partners are well ahead of the curve.
See also: Telematics benefits for the greater good
Ease of use and rich data drives adoption of telematics
Historically, the main objections for mass adoptions of aftermarket telematics services in the FMC market has typically centered around three areas: price, installation, and data. Now, these three elements no longer stand between the FMCs and telematics.
Key benefits of telematics for FMCs:
Affordable device and service prices with menu-based business models.
Easy-to-install telematics devices.
Rich vehicle data that benefits both FMCs and their customers.
In particular, it is this vehicle-generated data, including real odometer values along with engine trouble codes, engine status data, and accident-related data, that has enabled FMCs, one of the world's largest vehicle buying groups to start deploying telematics across their entire fleet.
See also: 6 steps for data cleaning and why it matters
Geotab big data: Supporting smart fleet management
In a previous blog post on Big Data, I reported that Geotab was collecting approximately 120 million data points daily.
Today, Geotab collects over 900 million points of data each day, with two thirds of those records related to engine data.
Think of the largest telematics database in the world and what it could help us understand about real world fuel economy, when alternators break down, when starters or batteries will fail, tire pressure and wear trends, oil viscosity, and when and where accidents happen, or are prone to happen. Geotab is at the forefront of this movement and investing heavily in telematics big data.
It is important to note that data plays the most critical role to improve and transform the FMC world by enabling safety, security and sustainability programs on our roads. Geotab has a dedicated automotive team of engineers and big data scientists that have been working with engine data since 2004. That is over 12 years of working and developing expertise with engine data.
This experience and knowledge of data is critical to Geotab being the engineering firm behind many of the world's largest FMCs. We understand what data is important to them; how to tailor a program that will impact their businesses, and how it can improve the safety, sustainability, and efficiency programs of the FMC clientele.
Not all data is created equal
FMCs literally manage every aspect of vehicle ownership from cradle to grave for their clientele. This is extending into the whole travel experience as evidenced by the mobility movement. Having a solid trust in the data and the telematics partner is essential.
Not all data is created equal. And not every FMC uses the data in the same way. There are some fundamental questions about the data and the telematics services needed for an FMC to truly benefit from a telematics program. Download the full evaluation checklist.
Important questions to ask your telematics provider:
Does the data from the telematics device provide actual odometer mileage, or only GPS mileage?
Does the device provide the rich engine, fuel, and maintenance data needed?
Who makes the device? Who builds and manages the firmware on the device? Who creates the applications?
Is there an SDK to integrate the data and APIs?
Is the data secure?
Is there a large ecosystem of FMCs and 3rd party developers building applications using the SDK?
Does the partner have experience in the FMC world?
Is there an upsell and revenue share opportunity for the FMC?
Using data to manage your smart fleet
Mileage Automation — Mileage automation is easy right? A fleet management company needs real engine data to truly capture this metric. Getting actual odometer values from the engine data avoids any potential issues with a fleet management client that pays premiums if they exceed mileage thresholds — so one needs to trust the data and it should equal what the dashboard states. Using GPS alone does not do that, so check with the supplier to ensure that mileage is actual mileage and generated from the vehicle.
Accident Detection & Notification — Accident detection is another key capability to look for in a telematics partner. Instant accident notifications and in-vehicle driver coaching are just two solutions offered by Geotab. Unfortunately, there is still the occasion for accidents to happen, and this is a burden on the FMC. Geotab accident detection can automatically trigger systems in an FMC when an accident happens. The data can identify the severity of the accident and provide the ability to recreate the accident and what was happening in the vehicle from brake position to rpm and accelerometer events in millisecond granularity. This enables better knowledge and understanding of the accident. Further, this data may be integrated into business intelligence systems to facilitate administrative issues whether it is parts replacement, insurance or human resource related.
Preventive Maintenance — Preventative or anticipatory maintenance is another key element for an FMC to consider. Valuable vehicle engine data including — but not limited to — electrical, tire pressure and engine faults, is collected by Geotab and can be used to quickly identify issues, prioritize and triage repairs, and manage parts inventory. FMCs today are also leveraging Geotab technology, by combining data and analyzing trends to find new ways to increase efficiency. For example, fleets can monitor vehicle behavior or climate patterns to predict the wear and tear of vehicle electrical and mechanical parts and components.
Ultimately, a secure and open architecture is essential so that data, from the vehicle and other relevant peripherals, can be leveraged to provide socio-economic benefit.
Safety and sustainability are a responsibility. The productive and safe fleets of the future will be data-driven, smart fleets. Transformation requires setting up systems that can adequately and accurately collect and manage the data, which all starts with procuring the right telematics devices.
More from this author:
Converting big data into relevant fleet management information
---
If you liked this post, let us know!
---
Disclaimer
Geotab's blog posts are intended to provide information and encourage discussion on topics of interest to the telematics community at large. Geotab is not providing technical, professional or legal advice through these blog posts. While every effort has been made to ensure the information in this blog post is timely and accurate, errors and omissions may occur, and the information presented here may become out-of-date with the passage of time.
Get industry tips and insights
Sign up for monthly news and tips from our award-winning fleet management blog. You can unsubscribe at any time.
Republish this article for free
Other posts you might like