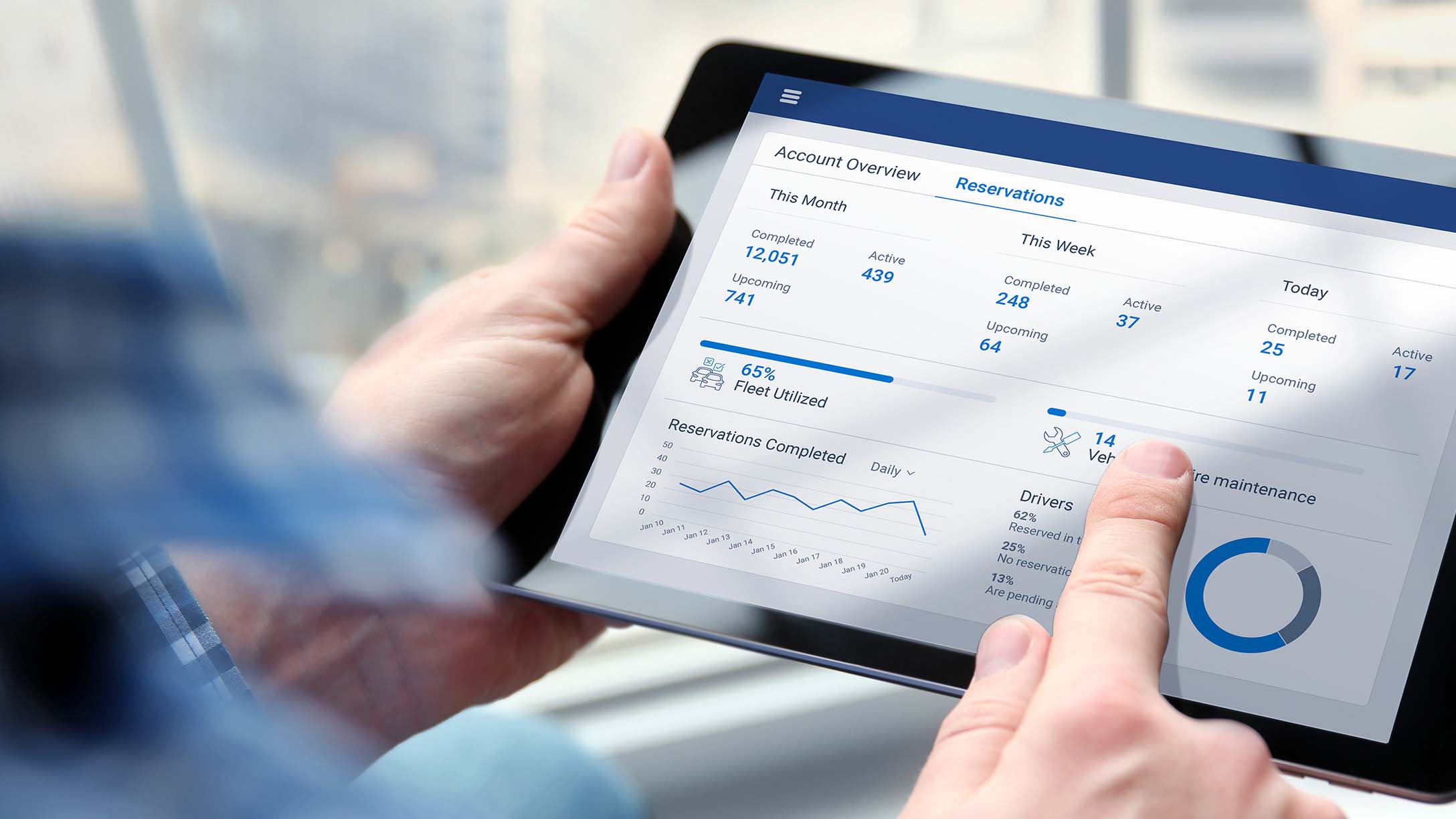 How to choose the right reservation partner
---
Use this list of questions to find the reservation partner that is right for you.
Reservation technology can take shared mobility to the next level. Rental companies can use reservation solutions to improve customer experience by removing queues and paperwork. Car sharing companies can improve the experience for their customers through web and mobile app reservation systems. Fleets can streamline the management of internal mobility of employees.
However, with so many options out there, how do you choose the best provider? Read on to learn about the five things to keep in mind before choosing a reservation partner.
1. What should be considered when looking for a partner?
There are multiple factors that should be considered when looking for a reservation partner. Start off by making a list of different partners that offer the solution you are looking for. Then, narrow the list down based on what problem you are trying to solve. As every situation is different, define your own use case and be aware of the requirements you are looking for.
Software services can be broadly categorized but are all very unique in what they can best provide. Sticking to what is most important for your company will help to make a proper assessment.
2. What features and integrations should a company be looking for?
While this depends on the specific requirements you need, there should always be a solid foundation of the basic features and functionalities. A few features to look for include:
Internet connectivity
Bluetooth
NFC reader
Data hosting
Simple and easy-to-use interface
Additionally, ask how long the system takes to set up. Your partner should also have the ability for general integrations including payment services providers, all hardware-related connections as well as customer relationship management (CRM) and analytics tools. A bonus is having an open platform system with well-documented APIs to allow for custom integrations and extensions.
3. How important is it to find a partner who has specific features and integrations?
It's very important to find a partner that can cover the requirements to keep your business running smoothly. Above the features and integrations, It is more important to find a partner that you can rely on and that is willing to support your goals. Having a partner that asks why instead of just how is critical because that is often the best step to take towards solving challenges together.
4. How does choosing a reservation partner affect a business overall?
Reliability of the system is important to allow day-to-day business operations to keep running smoothly. The right reservation partner can support your business effectively by sharing best practices and providing the right tools to help you grow. In addition to supporting your core business, a good partner will be equipped with the technology needed to handle requests and be there whenever you need them.
5. What is the most important advice for a business looking for a reservation platform?
Focus on what matters most for your business and do not get distracted by nice-to-have features and functionality. The core stability and reliability of any system prove to be most important for any business that offers live services. It is up to you to decide which features and integrations are most important.
Next steps
Geotab has made the process easier for you by partnering with software reservation companies that we know can get the job done. Our partners are reliable and can help you take your business to the next level. All software reservation partners are fully integrated into our Keyless solution, offering fully digitized keys for secure keyless entry and remote vehicle management. Learn more about Geotab Keyless.
A list of Geotab's software reservation partners.
Contributors: Marius Koch, Marvin Rückle, Yohan Francis, Tim Ruhoff
---
If you liked this post, let us know!
---
Disclaimer
Geotab's blog posts are intended to provide information and encourage discussion on topics of interest to the telematics community at large. Geotab is not providing technical, professional or legal advice through these blog posts. While every effort has been made to ensure the information in this blog post is timely and accurate, errors and omissions may occur, and the information presented here may become out-of-date with the passage of time.
Get industry tips and insights
Sign up for monthly news and tips from our award-winning fleet management blog. You can unsubscribe at any time.
Republish this article for free
Other posts you might like