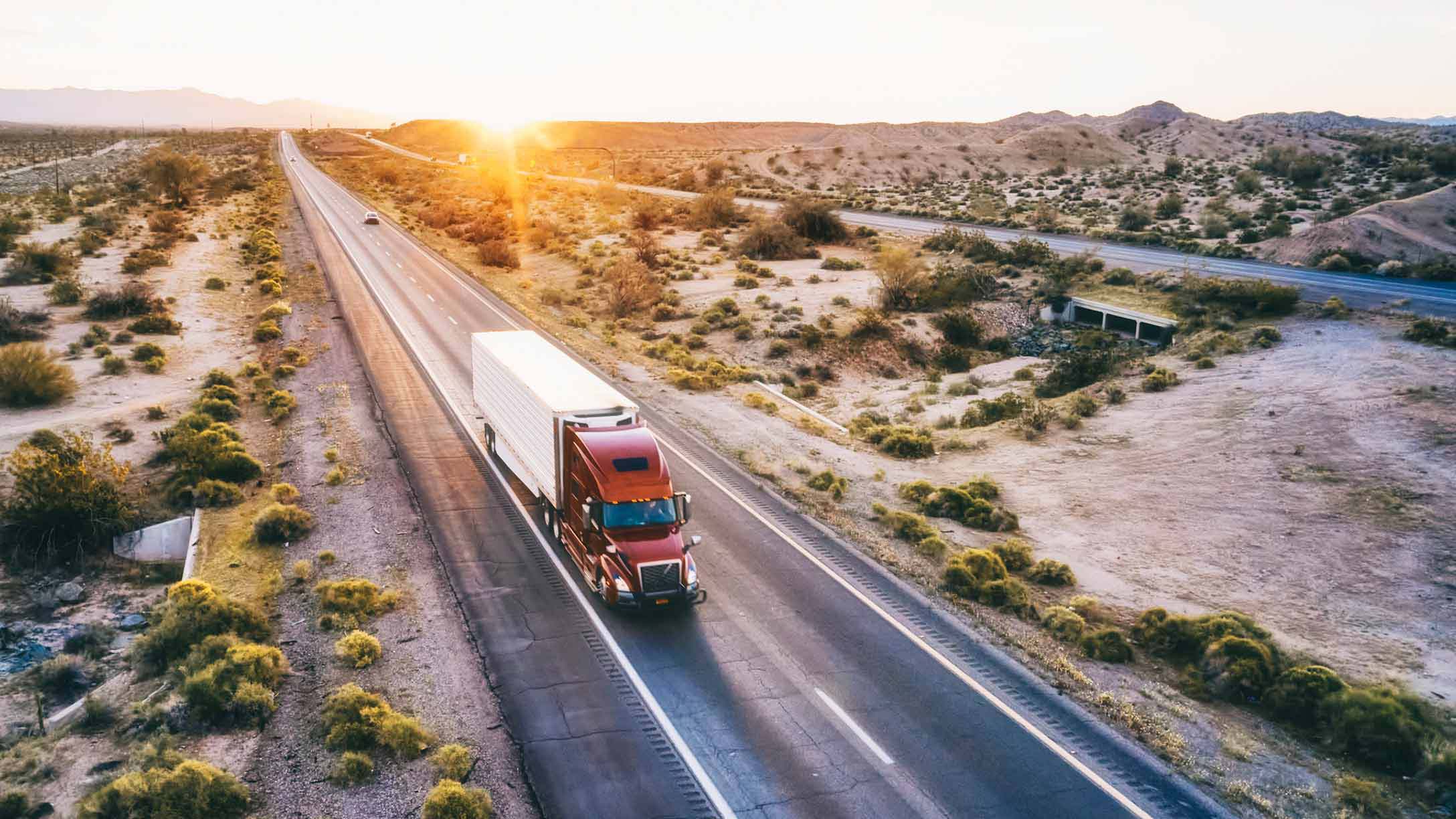 Understanding the value of technology in your fleet
---
The pandemic has impacted communities, countries and industries across the globe and transportation is no exception.
The effects of COVID-19 have presented its share of issues — from inventory constraints and fluctuations in freight demand, to keeping front-line workers safe and healthy. It is important to understand the value of technology in your fleet to increase efficiency and productivity. Here are a few integrated benefits to consider.
Truck-based video systems
With drivers operating on the front lines, getting their perspective on the road has never been more important. With a video platform, it is easier for fleets to view their entire driver base, with cameras that capture the front, sides and rear of their trucks. This helps give office personnel and safety managers context in case it is ever needed.
According to the American Automobile Association (AAA), the critical factor leading to collisions involving a truck and passenger vehicle was caused by the driver of the passenger vehicle 75 percent of the time. By implementing a video solution, you get a neutral eyewitness perspective that can help protect you and your drivers from costly collision-related litigation, particularly when your driver is not at fault.
Video can also play a key role in potentially preventing collisions from happening in the first place. With on-demand video replay and event-triggered video capabilities, video solutions can help you identify drivers in need of coaching, streamlining the review process and allowing you to focus on behaviors behind the wheel that help make the roads safer.
See also: Video intelligence: unbiased witness for fleets
In-cab navigation and routing
When every minute and mile counts, being able to optimize each load is crucial. To help maximize the efficiency of every route, fleets are turning to in-cab navigation solutions to assist their drivers in getting where they need to be as safely and efficiently as possible. To achieve this, in-cab navigation platforms can provide turn-by-turn directions and automatic calculations of routes based on truck-specific map data.
It is crucial to note that not all navigation systems are created equally and there is value in selecting a solution that is built specifically for your fleet. By leveraging a solution designed for the unique demands of the industry, drivers can be advised to avoid routes with hazards such as low bridge clearances or prohibited areas that could negatively impact the safety and compliance of your fleet.
Maintenance platforms
The COVID-19 pandemic has also altered how fleets are utilizing their drivers and their vehicles. While freight volumes for some goods may be down, any fleets that are involved in the shipment and delivery of essential goods are likely increasing their use of personnel and equipment.
This increased demand makes it crucial to ensure that vehicles are being properly maintained and serviced. Any time a vehicle is not being utilized, it is a loss of time and money. Having an asset maintenance solution in place can help reduce downtime, improve vehicle performance and enhance inventory management. By leveraging cloud-based maintenance solutions, office staff can also get access to maintenance information at all times.
Asset maintenance technology can digitize the maintenance process — less paper means less physical contact points, while also enabling better record management, reduced administrative costs and access to vehicle maintenance data in real-time. Critical sanitation steps also can be organized and tracked for consistency and driver safety.
Selecting the right technology provider for your business
Implementing the right mix of solutions in your business can help you realize tangible improvements in your safety, performance and efficiency, both during the pandemic and beyond.
While these solutions are just a few examples of the importance of implementing technology in your business, it is also crucial to choose the right technology partner for your fleet's operational needs. When identifying a technology partner, it is important to understand their approach to areas such as research and development, the extent of their third-party integration capabilities and their knowledge and track record within the transportation industry.
About Trimble Transportation
Trimble Transportation is transforming the way the world moves goods and freight by building the solutions to unify the entire supply chain – from shipper to driver to back-office personnel. Trimble's platform includes Transportation Management Software (TMS), Asset Maintenance Solutions (AMS), analytics, mobility, and visibility products that seamlessly integrate with each other and with an extensive ecosystem of third-party technology partners like Geotab. To learn more about how these aspects can help your business, please visit the following Marketplace partners: Truck based - video system, In cab navigation and routing and Maintenance platforms.
---
If you liked this post, let us know!
---
Disclaimer
Geotab's blog posts are intended to provide information and encourage discussion on topics of interest to the telematics community at large. Geotab is not providing technical, professional or legal advice through these blog posts. While every effort has been made to ensure the information in this blog post is timely and accurate, errors and omissions may occur, and the information presented here may become out-of-date with the passage of time.
Get industry tips and insights
Sign up for monthly news and tips from our award-winning fleet management blog. You can unsubscribe at any time.
Republish this article for free
Other posts you might like