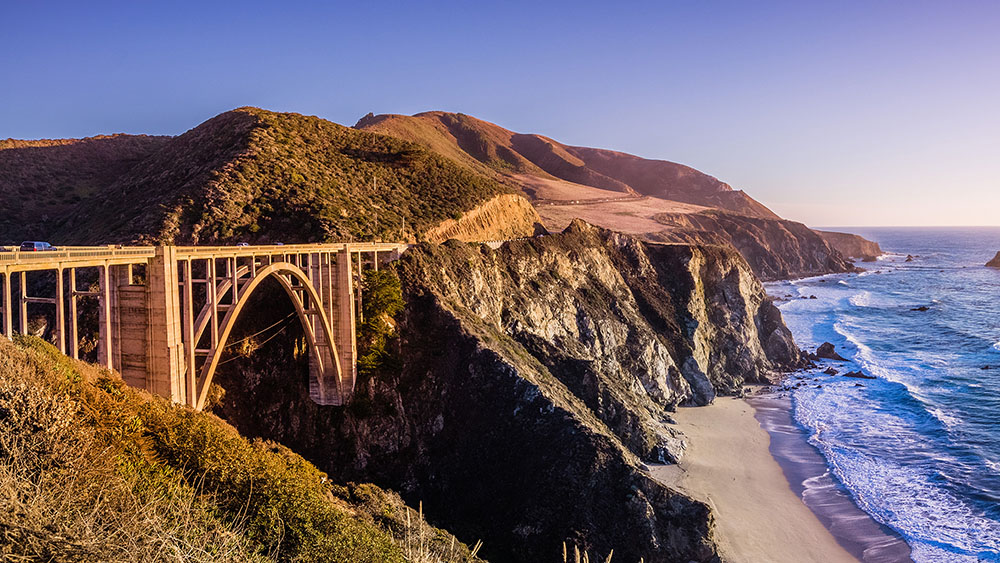 California government fleets: Statewide contract is your telematics golden ticket
---
Fleets can use the state's blanket purchase agreement to acquire a Geotab solution to improve efficiency, cut costs, and meet California's ambitious sustainability goals without the need to go through an RFP process.
In 2019, the State of California awarded Geotab a Blanket Purchase Agreement (BPA) to supply telemetry and GPS systems to state and participating government agencies. This statewide contract is a win-win for agencies of all sizes and the citizens they serve.
The statewide contract simplifies the ability for government agencies to purchase a Geotab telematics solution while foregoing the lengthy and arduous request for proposal (RFP) process, which is both expensive and time consuming.
Avoiding the RFP process is particularly beneficial for smaller agencies without the resources of their larger siblings. For those agencies that already have a telematics solution from a different vendor, the statewide contract also simplifies making the switch to Geotab, again avoiding a repetitive RFP process, while not missing a data point during the changeover.
Bypassing the headache of an RFP process is the most obvious benefit of the statewide contract. But it's not the only one. Government fleets in California that use the statewide contract to equip their fleets with a Geotab solution, will also receive the following benefits:
No capital expenditures and bundle offer: The bundle includes a GO device, ProPlus Plan, harness, and installation for one monthly rate allowing for maximum purchase flexibility at a low cost.
Competitive pricing: Geotab's pricing includes our top-rated ProPlus package, which comes with the features and functions designed to optimize your fleet's operations.
Highest standards of cybersecurity: Your data is critical to your operation's success, and Geotab has established itself as a telematics leader in part by meeting the stringent security requirements set forth by the U.S. Federal Government, meaning you can trust that your data is safe.
Bypass required California smog checks: In addition to the statewide contract, Geotab was also approved to participate in the California Bureau of Automotive Repair (BAR)'s Continuous Testing Program (CTP), allowing fleets to pull telematics data directly from the vehicle and, thus, avoid unnecessary downtime and the $50 testing fee.
Simplified purchasing also means your fleet will get the full advantage of Geotab's end-to-end solution faster. This means optimized routing, driver scorecards, preventive maintenance capabilities, and full operational transparency backed by the near real-time data and reporting you need to make the best decisions for your individual operation.
See also: Case Study: Sacramento County procures telematics to improve operations
Investing in a sustainable future
With the announcement in late 2020 by California Gov. Gavin Newsom that the State will ban all new internal combustion engine (ICE) passenger vehicle sales by 2035 and all medium- and heavy-duty vehicles by 2045, fleet sustainability is now a front-and-center reality.
The statewide contract allows fleets to bank on a sustainable future. Whether it is an ICE vehicle or an EV, the only way to accurately identify the reduction of greenhouse gas emissions is to monitor it through telematics. Geotab's California State Contract will provide accurate data including light- and heavy-duty vehicles, winter operations and asset tracking monitoring.
As government fleets across the State make the transition to EVs, Geotab is there to support the transition. Geotab's complimentary Electric Vehicle Suitability Assessment (EVSA) tool provides fleets with the data they need to understand when to transition to electric and provides insights that help enhance the efficient operation of both ICE and EV fleets in one single platform.
An array of features
The California statewide contract isn't just about saving money on the front end, but also about delivering the tools you need to your fleet safe, efficient and more sustainable.
Your purchase of a Geotab solution through the contract includes the top-rated ProPlus Plan, which includes access to Active Tracking, Collision Reconstruction, limited lifetime warranty, and premium services, among other features.
Geotab knows that not every government fleet is the same, so the statewide contract also includes a number of available add-on features for your agency's fleet. These available add-ons include:
As a government fleet manager, you know California is one of the most geographically and environmentally diverse states in the Union, and the Public Works solution is designed to help you meet the challenges of the state's varied environments, by helping your agency manage vehicles such as salt spreaders, snow plows, street sweepers, and waste management vehicles.
Camera solutions are becoming a key piece of equipment for a growing number of fleets, and Geotab's forward- and cab-facing cameras, which are equipped with DVR functionality, are designed to monitor driver activity and can help keep them safe and secure while on the road—no matter if it's a traffic-clogged urban area like Los Angeles or a deserted mountain road in Northern California.
Keyless and Motorpool solution is a scalable, digital key solution designed to help protect your assets, reduce costs and increase utilization for your motor pool.
Driver Identification: A feature that allows you to track who is using the vehicle and when. This feature includes in-cab coaching and text-to-speech speaker for driver feedback.
Extended Coverage, provided by the IOX-SATIRDV2K1, IOX Iridium satellite add-on, which includes harness and antenna, installation, training and a monthly service plan. With this add-on and the IRIDIUM Satellite modem, if one of your vehicles travels outside of cellular or network connection, you can continue to track your fleet vehicle even if cellular activity is lost.
With these add-on features you can tailor the Geotab solution to your operational needs.
These features all provide you something valuable: data. Ultimately the statewide contract gives your fleet the opportunity to tap into the kind of data that will transform your individual operation and operations across the state.
OEM integration
Geotab also offers OEM integration for Ford and GM vehicles. This option utilizes Ford's or GM's existing telematics system and provides mixed fleet management on a single platform – no installation required. Manage all vehicle and asset data for both embedded OEM vehicles and GO devices on one easy to use platform. This option is available to purchase at a monthly rate.
Easy as 1-19-58-69
The telemetry and GPS system statewide contract is open to all local government agencies in California. Local agencies that want to adopt the contract can simply execute a piggyback contract agreement or issue a Purchase Order that references contract number 1-19-58-69. It really couldn't be easier.
And Geotab is just as committed to keeping the purchasing process as straightforward. We work with government agencies to understand and fulfill your fleet management needs using the California statewide contract. To schedule a demo, contact us at california@geotab.com.
For agencies outside of California that are interested in implementing a similar contract for your statewide or local government operations, please contact government@geotab.com.
See Also: How California revolutionized the procurement of telematics
---
If you liked this post, let us know!
---
Disclaimer
Geotab's blog posts are intended to provide information and encourage discussion on topics of interest to the telematics community at large. Geotab is not providing technical, professional or legal advice through these blog posts. While every effort has been made to ensure the information in this blog post is timely and accurate, errors and omissions may occur, and the information presented here may become out-of-date with the passage of time.
Get industry tips and insights
Sign up for monthly news and tips from our award-winning fleet management blog. You can unsubscribe at any time.
Republish this article for free
Other posts you might like