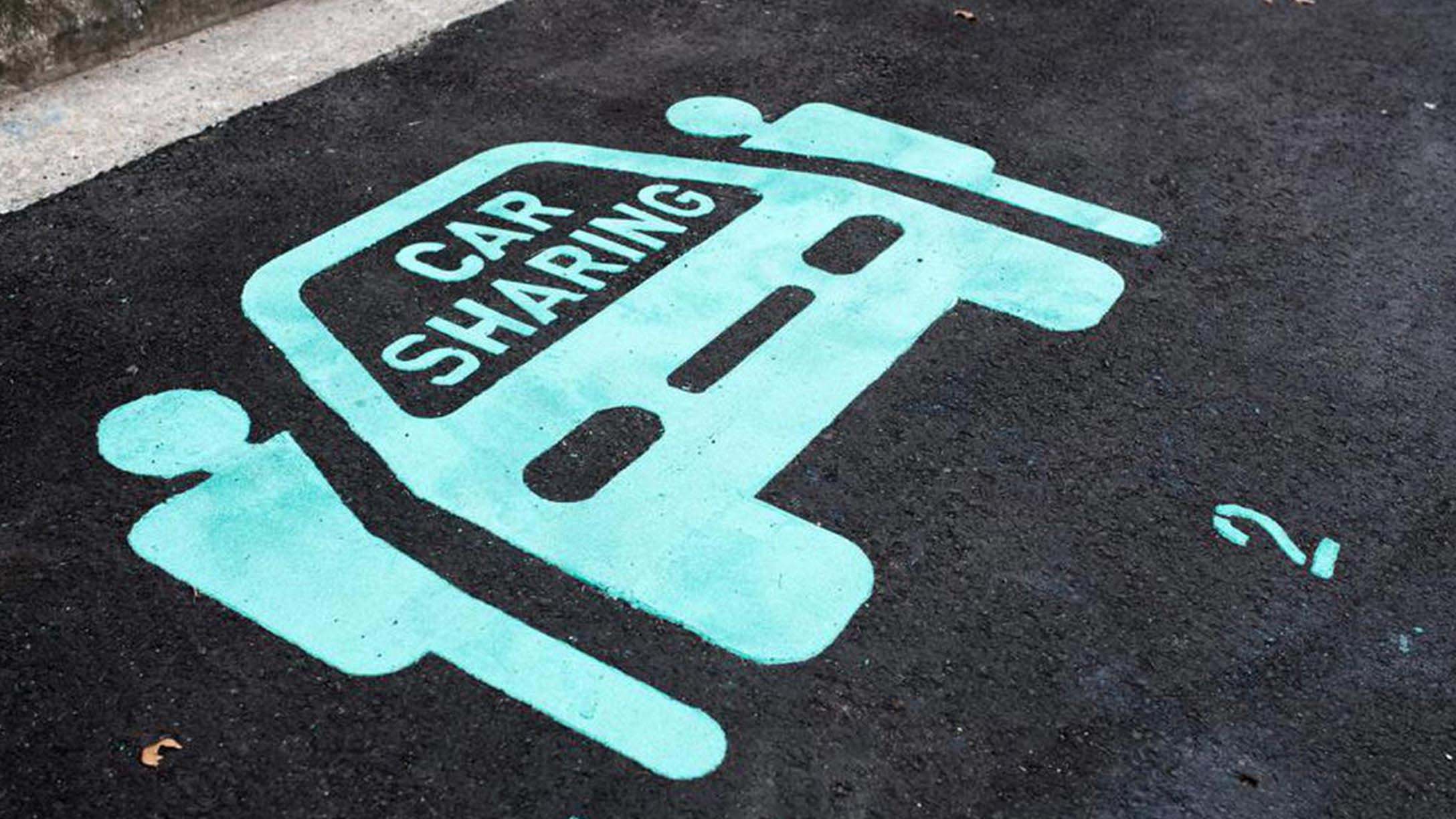 The impact of vehicle data on corporate car sharing
Published on April 9, 2019 in Fleet Management by Fabian Seithel |  3 minute read
---
Car sharing schemes are becoming a growing trend. Find out how vehicle data and car sharing can be used to cut costs.
Did you know that by the year 2030, one in three kilometers will be driven under a sharing scheme? Car sharing is beginning to shift the focus from owning cars to accessing mobility. In 2018, two multinational companies, BMW and Daimler, announced a merger of their mobility service business units, including the car sharing providers DriveNow (BMW) and Car2Go (Daimler). This reflects a growing trend, where individual ownership is being traded for greater and more efficient access to vehicles or services.
Modern mobility schemes like car sharing have a lot of potential for corporations as well as private citizens. Let's break down what car sharing can offer and how vehicle data can be used to help implement sharing systems.
See also: Geotab Keyless unlocks new benefits for car sharing and motorpools
Why share vehicles?
Mobility researcher Lukas Neckermann discusses the move away from car ownership in his book "Corporate Mobility Breakthrough 2020." "The car was emotional, it was freedom. But now it is only congestion," writes Neckermann. This is a sentiment many drivers can relate to as congestion is a result of inefficiency. Car sharing is a mobility scheme that is meant to help correct this imbalance.
For example, the average private vehicle has around a five percent utilization rate which means for 95 percent of the time, your car is parked. This is a clear opening for optimization. By putting otherwise idle cars to use, fewer vehicles need to be on the road overall.
See also: Recap of Lukas Neckermann's talk and GEOTAB CONNECT keynotes
Car sharing is a growing trend
A rise in optimization is of interest to companies since efficient car usage helps cut costs. By devising ways for employees to have access to the right vehicles equipped with the right tools, at the right time, companies can stay on top of the cutting edge of mobility trends and be prepared as the automotive industry continues to change.
Corporate car sharing versus private car sharing
In a business to business (B2B) context, car sharing helps reduce fleet sizes and can offer new mobility options to employees. Corporate car sharing is usually location-based, with pick-up and drop-offs at specific sites like company lots or airports. Businesses that use car sharing methods implement it to help bring employees to the office, meetings or work sites while saving money at the same time.
Private car sharing is the consumer (B2C) application of the mobility scheme where shared vehicles are provided and managed by a service company. B2C car sharing can be location-based but it can also use a free float system. Free-float car sharing allows users to acquire or drop off vehicles anywhere within a given area. B2C car sharing companies usually negotiate special parking arrangements with the city to support this model.
Transparency is key
Data is a major driver of any car sharing operation. Even before a sharing platform gets started, data is first used to see which markets are ready for it. B2C car sharing firms use research data such as the number of cars per household, preferred means of transportation, average trip distance, and general willingness for car sharing to evaluate opportunities.
This need for data is why B2B car sharing platforms can be easier to launch, especially for companies already engaged in fleet management. A good telematics program will already be collecting the needed data, such as:
How long are trips?
Where are cars typically parked when not driving?
What car types are used and for how long?
Where do drivers typically begin and end their trips?
Data points needed to run a shared fleet
Another advantage fleet companies have when moving to a shared model is that many of the tools needed to support sharing programs are most likely already implemented in company vehicles. This usually includes these types of fleet tracking:
GPS to track vehicle location and availability
GPS zones to track whether vehicles are driving in the correct area, being washed and being serviced
Real fuel & real odometer tracking to help accurate billing
Maintenance data such as engine diagnostics and diagnostic trouble codes (DTCs)
Accelerometers to track driving habits and provide data in the event of an accident
Driver verification to track usage
Without vehicle generated data, no car sharing scheme can be managed in an effective manner. As organized and helpful as it appears once managed transparently, there are challenges along the way if fleet managers aren't prepared with a reliable fleet management tool.
The Future
The car sharing trend is likely to grow alongside the rise of electric vehicles, self-driving cars, and similar next-generation changes to the fleet management industry. Implementing an effective telematics scheme can help companies transition their fleets and find the places where new programs can be started.
Subscribe to the Geotab blog for more fleet news and insights.
Related:
Automotive IoT is disrupting the car rental industry
---
If you liked this post, let us know!
Post Tags
Fabian Seithel
As Associate Vice President of Sales & Business Development for Nordics, Central and Eastern Europe at Geotab GmbH, Fabian Seithel is an expert in connected cars and fleet management platform solutions.
---
Disclaimer
Geotab's blog posts are intended to provide information and encourage discussion on topics of interest to the telematics community at large. Geotab is not providing technical, professional or legal advice through these blog posts. While every effort has been made to ensure the information in this blog post is timely and accurate, errors and omissions may occur, and the information presented here may become out-of-date with the passage of time.
Get industry tips and insights
Sign up for monthly news and tips from our award-winning fleet management blog. You can unsubscribe at any time.
Republish this article for free
Other posts you might like