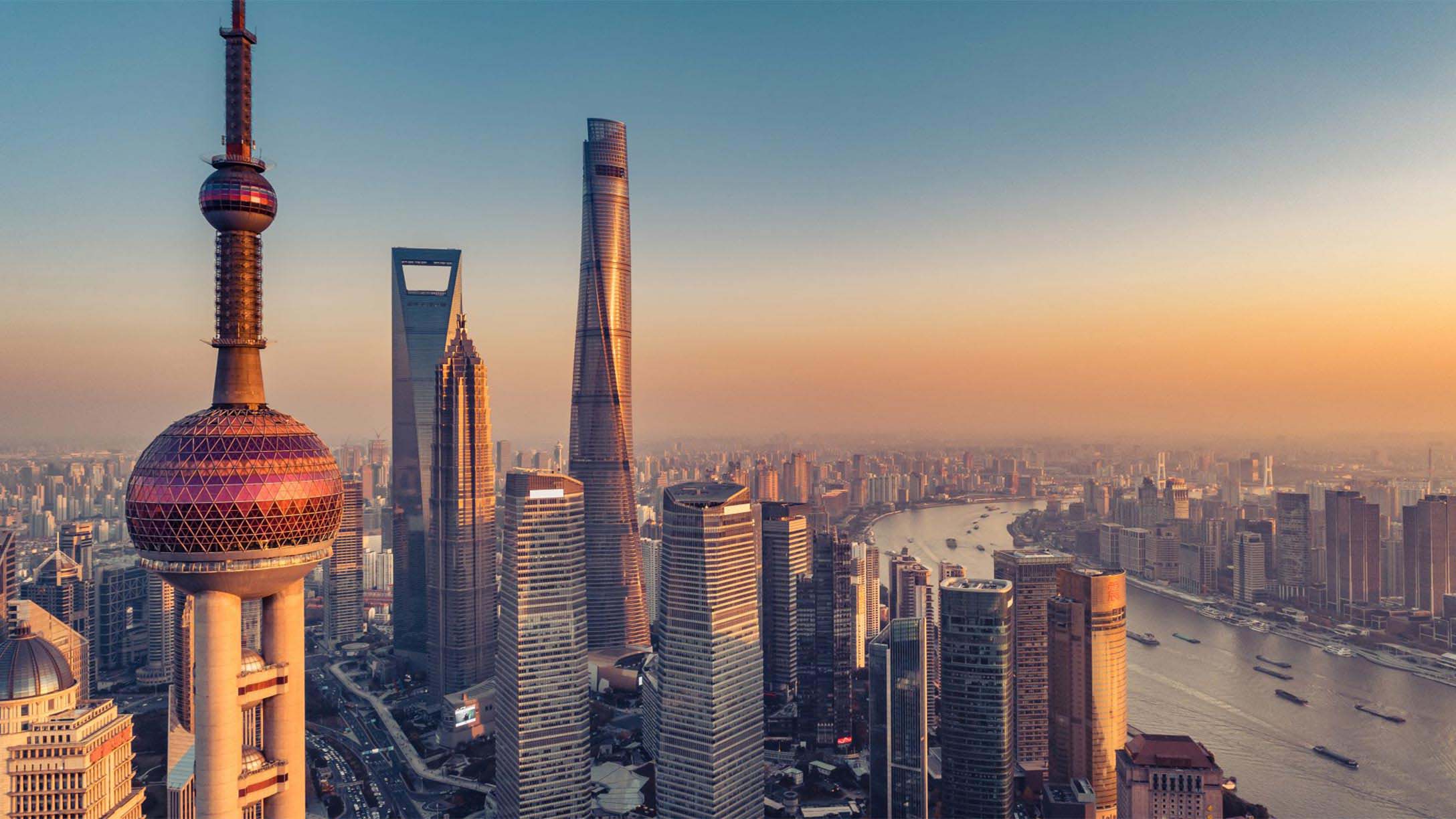 Why China is leading the world in electric vehicle sales
---
The electric vehicle market is growing rapidly. China is responsible for over half of EV sales worldwide. See the figures behind China's EV sale success.
Spurred by government policies encouraging fleets, drivers and municipalities to reduce emissions, the electric vehicle (EV) industry is continuing to surge. The International Energy Agency predicts the global electric car stock will reach 70 million by 2025. According to a Frost & Sullivan Market Outlook, by the end of 2018, more than 1.6 million EVs were predicted to be sold around the world— that's a two percent increase over the previous year. Where are most of these cars being sold? China. The East Asian nation is leading the pack, making up almost half of EV sales worldwide.
Electric vehicles in China — by the numbers
China makes up for 49.5 percent of EV sales. Europe is next in line with 25.6 percent (Frost & Sullivan).
Half of all EVs produced in 2017 were made in China (ICCT).
The world's largest EV manufacturer, BYD, is headquartered in Shenzen, China (GreenBiz).
New energy vehicle sales in China have continued to increase, soaring from under 200,000 in 2014, to over 1.2 million in 2018 (passenger + commercial), according to EV-volumes.com.
Most popular EV models in China
The top-selling EVs in China are the:
BAIC EC180 hatchback
Geely ZhiDou D2 two-seater
BYD Song DM plug-in hybrid
Chery eQ
BYD E5 sedan
The Tesla Model X and Tesla Model S also appear in the list of top 20 electric car registrations for China. In 2017, Chinese brands accounted for 96 percent of the 711,000 EVs that were built and sold in the country, but China wants to raise that number by 2025.
EV adoption driven by climate concerns
To fight air pollution and highway congestion, Chinese cities are encouraging residents to purchase electric vehicles, which in-turn is helping spur EV sales in the country. Cities are also adding restrictions on fossil-fuel vehicles and aim to end the sale and overall production of internal-combustion vehicles in the upcoming years. By 2025, China wants electric, fuel-cell and plug-in hybrid vehicles to account for at least 20 percent of annual new vehicles sale.
In a further effort to reduce pollution and traffic issues that are plaguing the country, Shenzhen, a major city in china has made a commitment to achieve 120,000 sales of "new energy vehicles" by 2020 while Tianjin has committed to 30,000 vehicles.
See also: Urban Traffic Congestion: New Laws and How to Prepare
Outside of China, governments in different countries are developing innovative ways to support and encourage the electric vehicle market.
Amsterdam, the capital of The Netherlands, is taking sustainability very seriously and has set a goal of zero-emissions bus transport by 2025. This means all new busses must be zero emission and will use 100 percent renewable energy. Currently, there are over a 100 fully electric buses that run in the city. Amsterdam is also planning to install charging facilities across the city, alongside with building an E-hub where passengers will be able to charge their vehicles, and easily switch from riding on a bus to a bicycle.
Other than incentives, Frost & Sullivan outlines eight factors driving higher sales of electric light commercial vehicles:
Online shopping
Efficiency (especially small vans)
Urban door-to-door delivery
OEM platform optimization
Urban distribution by trucks
Government adoption of EVs for municipal use
Purchase incentives for businesses
Increasing popularity of OEMs out of Asia
Other innovations are also making EVs more feasible to use, including fast charging batteries and charging infrastructure. A few years ago, finding charging stations for electric vehicles was much harder than it currently is. Today, many malls, offices and other public areas have designated parking spots for EV's, with a total of over 90,000 public charging stations globally. Governments in different countries are beginning to focus on incorporating more EV friendly infrastructure into their cities. Furthermore, they are also providing residents with incentives to switch to electric vehicles.
EV licensing — are you feeling lucky?
In China, there are only two ways to attain a license plate for a gasoline car — through a lottery held every month in Beijing or a monthly auction in Shanghai. This concept was introduced in 2011 to help tackle congestion and pollution problems in the city. Years later, it is still extremely difficult to receive a license plate, with some residents having to wait decades before they get lucky.
In one month, the average amount of bidders can go up to 217,000 for 9,855 license plates. As for the auction, in 2018, the average bid was $14,033, which is more than what it costs to buy a domestically made car in China. However, although there are an abundance of hurdles to acquire a licence plate for a gasoline car, an EV license is free and unlimited in the country. It can be obtained a lot faster, which encourages residents to purchase new energy vehicles.
Made in China 2025
Made in China 2025 is a plan aimed to transform China into an advanced manufacturing leader, targeting new energy vehicles, rail, aviation, agricultural machinery and information technology. By 2025, China also wants to stop depending on fossil fuels, which is why they are investing time and government efforts into green technologies, including electric vehicles.
The main goals include achieving green development and encouraging all manufacturing in the country to be innovation driven. The plan also highlights 10 priority sectors, ranging from new-energy vehicles to aerospace, aeronautical and maritime equipment, high-tech shipping and new advanced information technology.
In this plan, the government aims to raise Chinese domestic manufacturing to 40 percent by 2020 and 70 percent by 2025.
The future of China's EV market
There are several possible challenges to China's EV boom, including limited infrastructure and charging stations. However, business and consumer buyers across the world have a wealth of options as there are now hundreds of EV models in the market. Without a doubt, the future of electric vehicles is looking bright in China and across the world.
Learn more about transitioning to electric vehicles by downloading our Ultimate Guide to Fleet Electrification
More from Green Fleet:
Majority of U.K. fleets plan to go electric before 2030
How to Electrify Your Fleet: Q&A with FleetCarma CEO Matt Stevens
---
If you liked this post, let us know!
---
Disclaimer
Geotab's blog posts are intended to provide information and encourage discussion on topics of interest to the telematics community at large. Geotab is not providing technical, professional or legal advice through these blog posts. While every effort has been made to ensure the information in this blog post is timely and accurate, errors and omissions may occur, and the information presented here may become out-of-date with the passage of time.
Get industry tips and insights
Sign up for monthly news and tips from our award-winning fleet management blog. You can unsubscribe at any time.
Republish this article for free
Other posts you might like