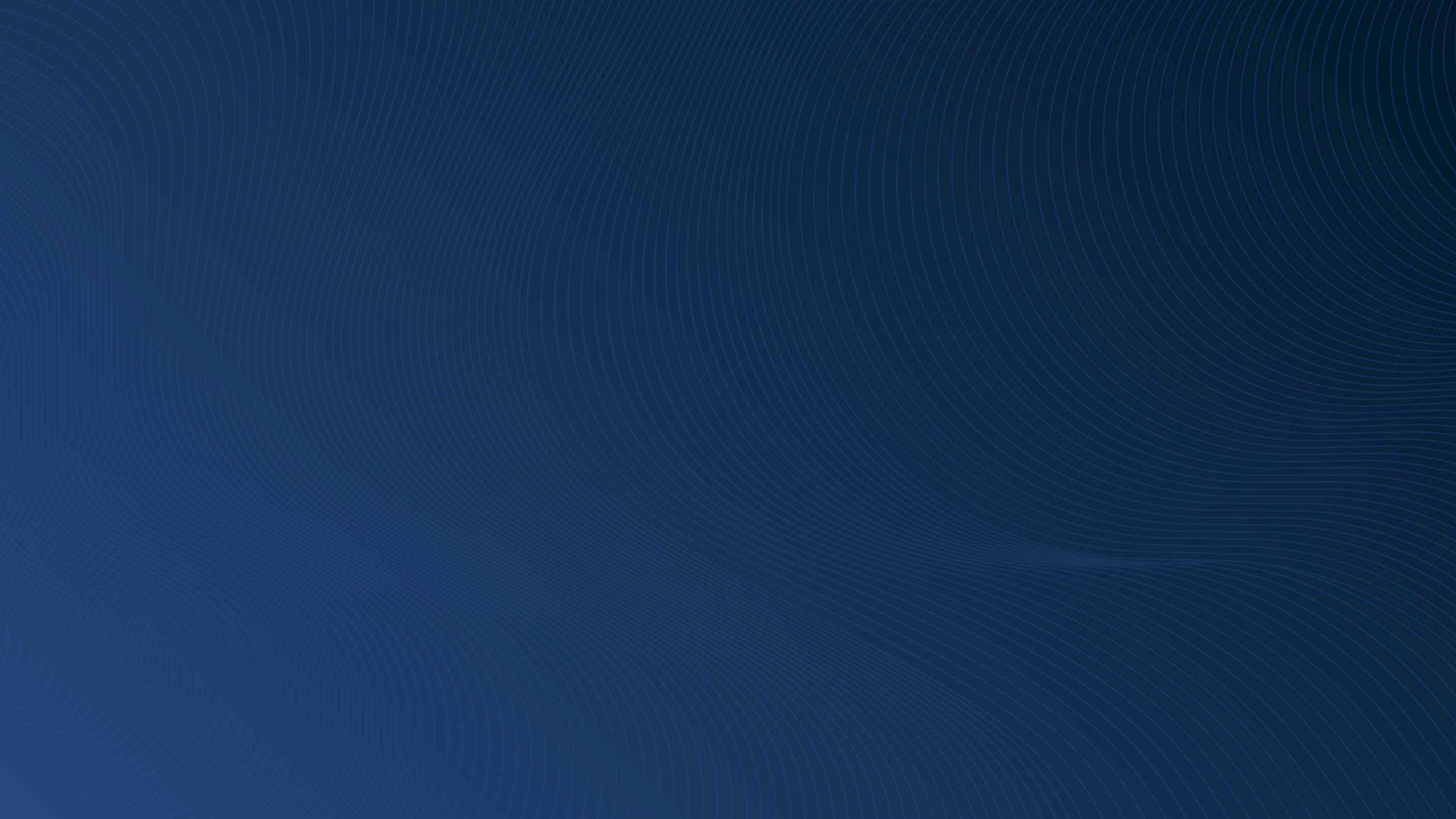 Q&A with Geotab founder, Neil Cawse
---
Neil Cawse, CEO of Geotab, shares insights on innovation, leadership, the tech industry -- and lessons learned from his first entrepreneurial venture.
In this interview, Geotab CEO Neil Cawse discusses what it means to be a technology entrepreneur and shares his insights on innovation and leadership.
"Today, the only person I'm competing with is the entrepreneurial version of myself from yesterday, and he's the fiercest competitor I've ever faced."
Success is not new for Neil Cawse and his team at Geotab, the company he founded in 2000. Geotab has been voted one of the 50 fastest growing technology companies in Canada and has been ranked in the top 200 in North America for the last four years and continues to be recognized both internationally and here in Canada. Ernst & Young awarded Neil Cawse the EY Entrepreneur Of The Year Ontario in 2015.
The Geotab team, led by Cawse remains committed to the spirit of innovation both for the company and for the individual employees.
KATES: What do you consider to be your first entrepreneurial venture? Was there any person or event that helped to inspire your entry into entrepreneurship?
CAWSE: My first venture was running the software company Vircom with my friend from university. Our first big project was to work with Microsoft to help the Independent Electoral Commission (IEC) provide development services for the ground-breaking democratic elections in South Africa. My partner and I did the work that gathered and counted the results and fed that data to the media.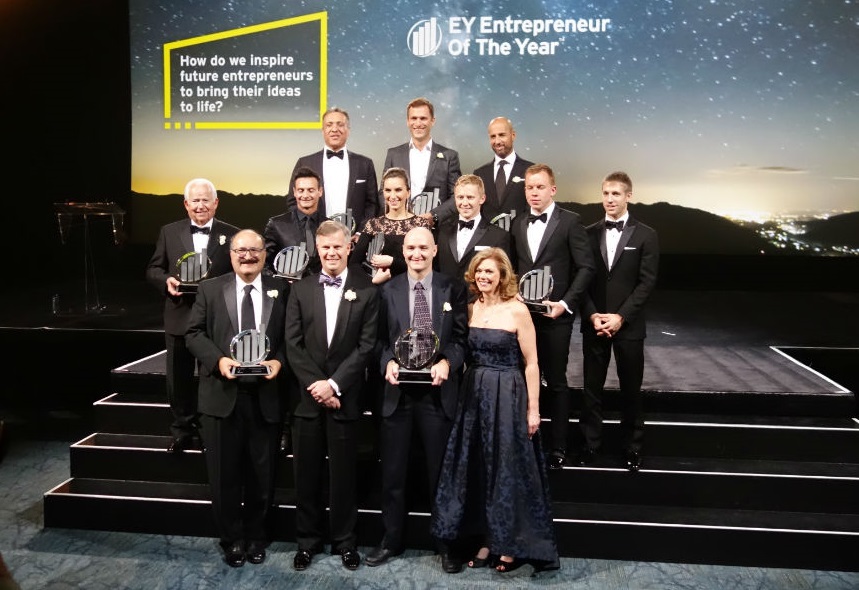 Neil Cawse at the EY Entrepreneur Of The Year awards ceremony.
KATES: You are described as a business leader, entrepreneur, and engineer – which one of these titles resonates most with you?
CAWSE: My training is in engineering, so I am closely involved in the development of our hardware and software, working with the engineering teams. However, I also take my roles as business leader and entrepreneur very seriously.
Keeping the organization focused on long-term goals, pushing innovation further, and bringing the Geotab solution to more fleets around the world is highly important to me. Being a leader and entrepreneur is something that normally a technical person has to work hard at.
KATES: An engineer by trade – when did you decide you wanted to start your own business rather than work for someone else?
CAWSE: After graduating from University, I worked for a company to pay off my bursary. I started in sales, but I always wanted to be more involved with engineering and to ultimately become an entrepreneur. I aspired to be in a position to make a difference in the world one day.
I started Geotab because I saw a gap in the market that no one was addressing. Fleet managers and business owners lacked the tools they needed to monitor and improve driver safety and efficiency. There was a tremendous opportunity for a user-friendly technology solution for fleet management.
KATES: Colleen McMorrow, Ernst & Young Partner and Entrepreneur of the Year National Program Director explained that your long-term vision and decision-making — although not always leading to short-term financial gains — helped make Geotab the success it is today. Was this always your approach to business?
CAWSE: Staying true to the values of integrity and honesty has and will always be very important to me. From the beginning, I placed focus on doing the right thing for the long-term. It's not about making money — it's about doing the "right" thing and money will take care of itself.
Pursuing technology and innovation — setting trends, not following them — is important. This ultimately has meant being very flexible, constantly adapting and evolving, and learning from past failures to ensure future success.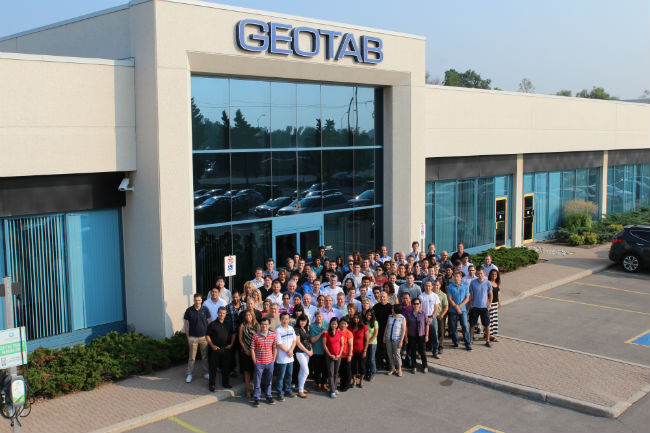 Geotab Headquarters in Oakville, Ontario.
KATES: Many people think of an entrepreneur as a lone wolf — but after you won the 2015 Entrepreneur of the Year award, you specifically mentioned how important your Geotab team was for this win. Can you tell us more about how your team helps you as an entrepreneur?
CAWSE: We have an incredible team. The continual learning and innovation of our employees drives the company forward. Ensuring that everyone has a voice and has got what they need to get the job done is our priority, and the reason why we have a policy of collaboration and open communication. As the CEO, I tell employees that my door is always open. I love to hear feedback from the trenches — both good and bad.
Teamwork does great things, and leveraging the team's individual strengths is what makes a successful team and company.
KATES: What new goals have you set for yourself since winning that award to continue challenging yourself as an entrepreneur?
CAWSE: Geotab has set a goal of 1 million vehicle subscriptions. The whole team is energized by this goal and is working towards meeting this objective. We feel that when this happens we have established Geotab as the defacto standard for telematics as a platform.
KATES: What are your thoughts on the importance of innovation to business?
CAWSE: Geotab has five key ways that we help businesses make improvements and we call those our five pillars of innovation: safety, productivity, fleet optimization, compliance, and expandability. Innovation, creativity, and continual improvement are essential to remain competitive, especially in the technology industry.
"In everything we do at Geotab, we are always thinking 'How can we do this better?' or 'How can we make this easier for the customer?'"
Related: Advancing The Use of Technology in Telematics
KATES: How do you foster innovation and entrepreneurial spirit at your company?
CAWSE: Innovation, collaboration, and technology are part of our core values, along with a strong focus on entrepreneurship. Each employee contributes to the Geotab blog, and we recently ran a contest to develop a new solution, or app for our Geotab Marketplace.
Our Inventor Reward Program honors employees that have contributed to Geotab's patents. These are just some examples of our initiatives to encourage innovation and entrepreneurship at Geotab. We also believe our flat organizational structure lends itself to more opportunity for employee growth.
We believe in continuous learning at Geotab, offering training and tuition reimbursement to all employees. We also incentivise with company shares in some cases, and a bonus that is based on company success, fostering the entrepreneurial spirit and the collaboration needed for Geotab to succeed.
"The culture of this company is to treat everyone as entrepreneurs. This means that for many employees, Geotab is largely the same as running your own business."
KATES: There are so many changes happening in the tech industry. What excites you most about being an entrepreneur in technology today?
CAWSE: Geotab has one of the world's largest vehicle big data sets. We collect more than 1 billion points of data each day. There is so much potential to use that data to improve everyday life — for road safety, business, and the environment. It's exciting to know that the work we are doing can have this kind of impact.
KATES: What are the most challenging aspects of technological entrepreneurship?
CAWSE: I believe, cybersecurity is the biggest challenge facing all companies over the next 10 years. At Geotab, we have adopted a "Security First" principle and we constantly review, evolve, and improve our security mechanisms and processes to protect our customers and partners.
"As a business that collects over 1 billion points of data each day, I feel an incredible responsibility to ensure this data is protected and used to make the world a better place."
KATES: Has your definition of what it means to be an entrepreneur changed since you first began?
CAWSE: Being an entrepreneur in the early days felt like a huge responsibility and certainly that is still one element to it. However, what's changed for me is that when you start on the path and find success as an entrepreneur, you then owe it to the world to continue to do what you are good at. You need to take on more risks (calculated) and more responsibility and aim for the stars to grow your business(es).
Read this TechCrunch article featuring Neil Cawse: "How IoT and machine learning can make our roads safer" by Ben Dickson.
Read More:
Geotab Wins Silver Stevie Award for Company of the Year
---
If you liked this post, let us know!
---
Disclaimer
Geotab's blog posts are intended to provide information and encourage discussion on topics of interest to the telematics community at large. Geotab is not providing technical, professional or legal advice through these blog posts. While every effort has been made to ensure the information in this blog post is timely and accurate, errors and omissions may occur, and the information presented here may become out-of-date with the passage of time.
Get industry tips and insights
Sign up for monthly news and tips from our award-winning fleet management blog. You can unsubscribe at any time.
Republish this article for free
Other posts you might like