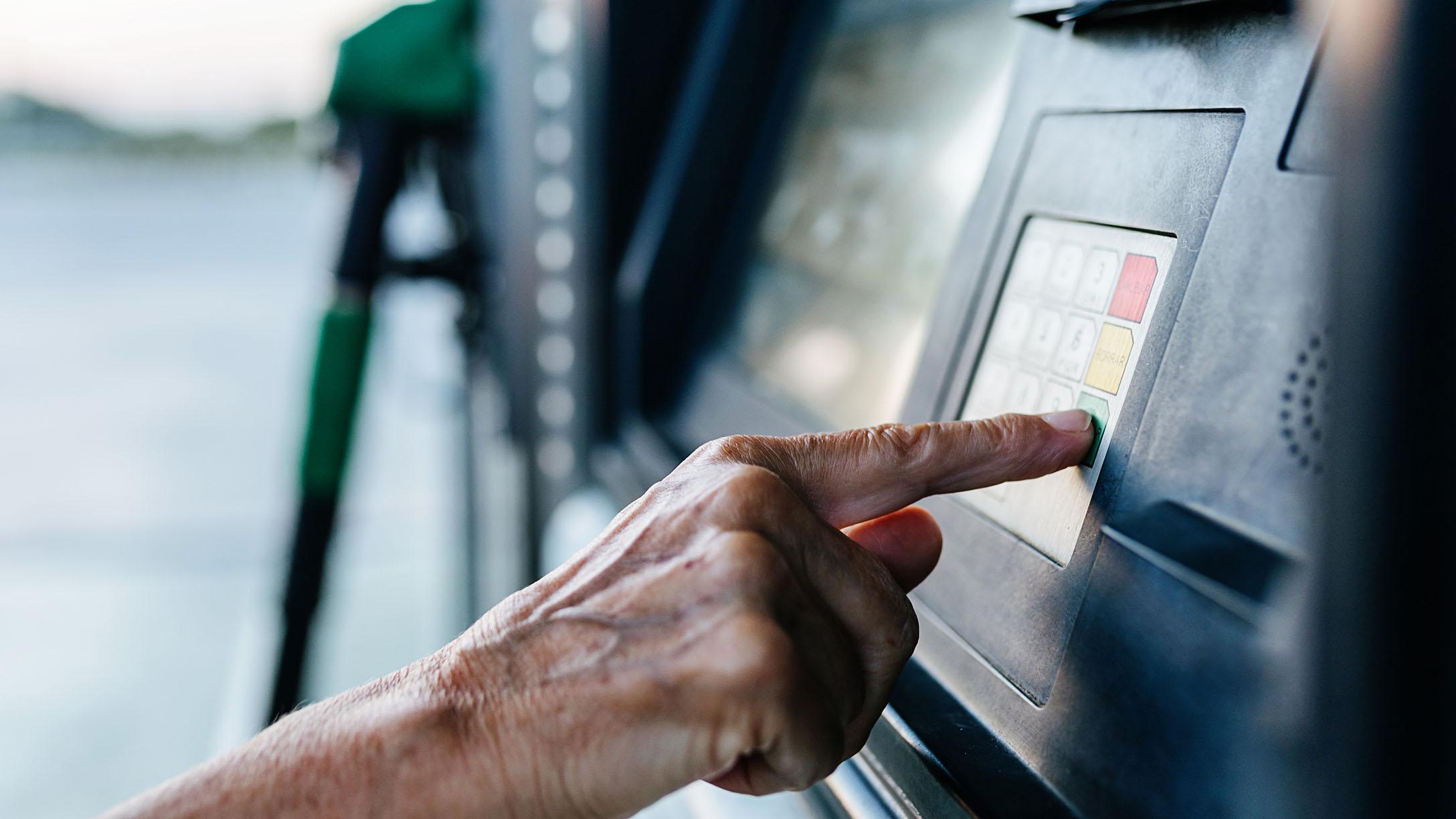 How to manage fuel consumption
---
Managing fuel consumption is a concern for all fleet managers. Here are some tips and tools you can use to keep fuel costs low.
Fuel. It's the largest operating expense for fleets in Australia. It hits your bottom line, and it hits the atmosphere as carbon emissions. This is why managing fuel consumption is a key goal of many, perhaps most fleet managers.
Geotab helps fleets monitor and manage their fuel consumption, improving both their costs and productivity, and their level of sustainability.
See also:
• Fleet management in the Outback
• Driver ID in the connected fleet
• Managing fleet costs and finding savings with telematics (AU)
Managing fuel consumption
There are a few key things fleet managers can look at to help cut fuel costs. Making some minor changes could have a significant impact on your overall fleet fuel expenditure.
1. Tire pressure
Properly inflated tires maintain fuel efficiency. For every 1 PSI below the tire's recommended pressure, you could be losing 0.2% in fuel efficiency.
Monitoring tire pressure will help you manage fuel expenditure across the fleet. Achieve this using one of two ways:
Integrate a Tire Pressure Monitoring System (TPMS) that reports via MyGeotab into your fleet. These vehicle sensors will report to ensure your vehicles' tires are at the optimum pressure at all times OR
Include tire pressure on your pre-start checklist. Before beginning a journey, or at regular intervals, your drivers can inspect the vehicle and record tire pressure, again reporting via MyGeotab. Include Marketplace solutions such as ProntoForms to help your team report with ease.
2. Vehicle-task match
Matching the vehicle to the task is also vital for conserving fuel. You could opt for alternative fuels for last-mile deliveries, such as having an electric vehicle for short-distance, start-stop deliveries.
Even if EVs are not (yet) part of your fleet, downsizing to smaller engines when hauling lighter loads can also save on your fuel bills. Use MyGeotab's analytics to assess which vehicles are taking lighter routes to identify possible downsizing opportunities.
3. Speed restriction
Driving vehicles at higher speeds consumes more fuel. If it doesn't impact your overall delivery schedules, think about restricting top speeds on the road. Geotab can support this via in-cab alerts, notifying drivers when they exceed your policies. You can manage these yourself with rules and zones, keeping vehicles within policy levels in certain areas. Fully customizable reporting can therefore help you manage all aspects of your fleet's movements.
4. Manage aggressive driving
Geotab users often seek to manage aggressive driving for employee and other road user safety, but it can also have an impact on your fuel expenditure. Drivers who habitually accelerate, corner and brake aggressively might be impacting your fuel consumption — not to mention maintenance and other savings.
Again, in-cab notification and regular reporting help you intercede and break those habits, or manage them out of your business.
5. Alternative fuels
As mentioned above, switching vehicle fuel type altogether can have a major impact on your fuel consumption. Alternatives such as battery electric, plug-in hybrid, or standalone hybrid vehicles consume no or significantly less petrol. While this won't yet solve the problem for heavy fleets, mixed or light fleet organizations are already making the switch. Geotab can even aid this, with our EV Suitability Assessment.
See more: 5 Eco-driving tips to save fuel
Fuel reports
Geotab offers a suite of comprehensive fleet management reports. To manage fuel consumption, try the fuel usage and fuel fill-ups reports:
Fuel Usage Report
This report covers fuel consumed, distance covered, and fuel economy across a chosen time period. This helps fleet managers identify the fuel efficiency and performance across the whole fleet or specific vehicles. Examine the fuel economy of your assets and determine the action needed to improve efficiency and slash costs through improving driver behavior or targeting maintenance.
To find the Fuel Usage report, log in to MyGeotab, go to Engine & Maintenance > Fuel Usage.
Fuel Fill-Ups Report
Every time the telematics device detects a fill-up event, it will appear in this report. This helps you identify fuel-related fraud, contrasting these events with fuel usage and transaction data.
To find the Fuel Usage report in MyGeotab, go to Engine & Maintenance > Fuel Fill-Ups.
Custom Fuel Reports
Beyond the reports included within MyGeotab, the Geotab Marketplace offers a variety of customized reports, including:
Weekly Idle Cost Trend Report: Track idling costs over time with trend analysis, and monitor the effectiveness of efforts to reduce wasted fuel use.
Average Fuel Economy Report: Visually display the fuel economy of your fleet, and assess at a glance your fuel economy performance.
Last 3 Months Fuel Trend Report: Track fuel use over a longer period to take a broader view of policy changes and efficiency improvements.
Conclusion
With telematics, there are many reports and tools to help fleets manage driver behavior and fuel. To learn more about fleet management solutions for Australia, request a demonstration today.
---
If you liked this post, let us know!
---
Disclaimer
Geotab's blog posts are intended to provide information and encourage discussion on topics of interest to the telematics community at large. Geotab is not providing technical, professional or legal advice through these blog posts. While every effort has been made to ensure the information in this blog post is timely and accurate, errors and omissions may occur, and the information presented here may become out-of-date with the passage of time.
Get industry tips and insights
Sign up for monthly news and tips from our award-winning fleet management blog. You can unsubscribe at any time.
Republish this article for free
Other posts you might like