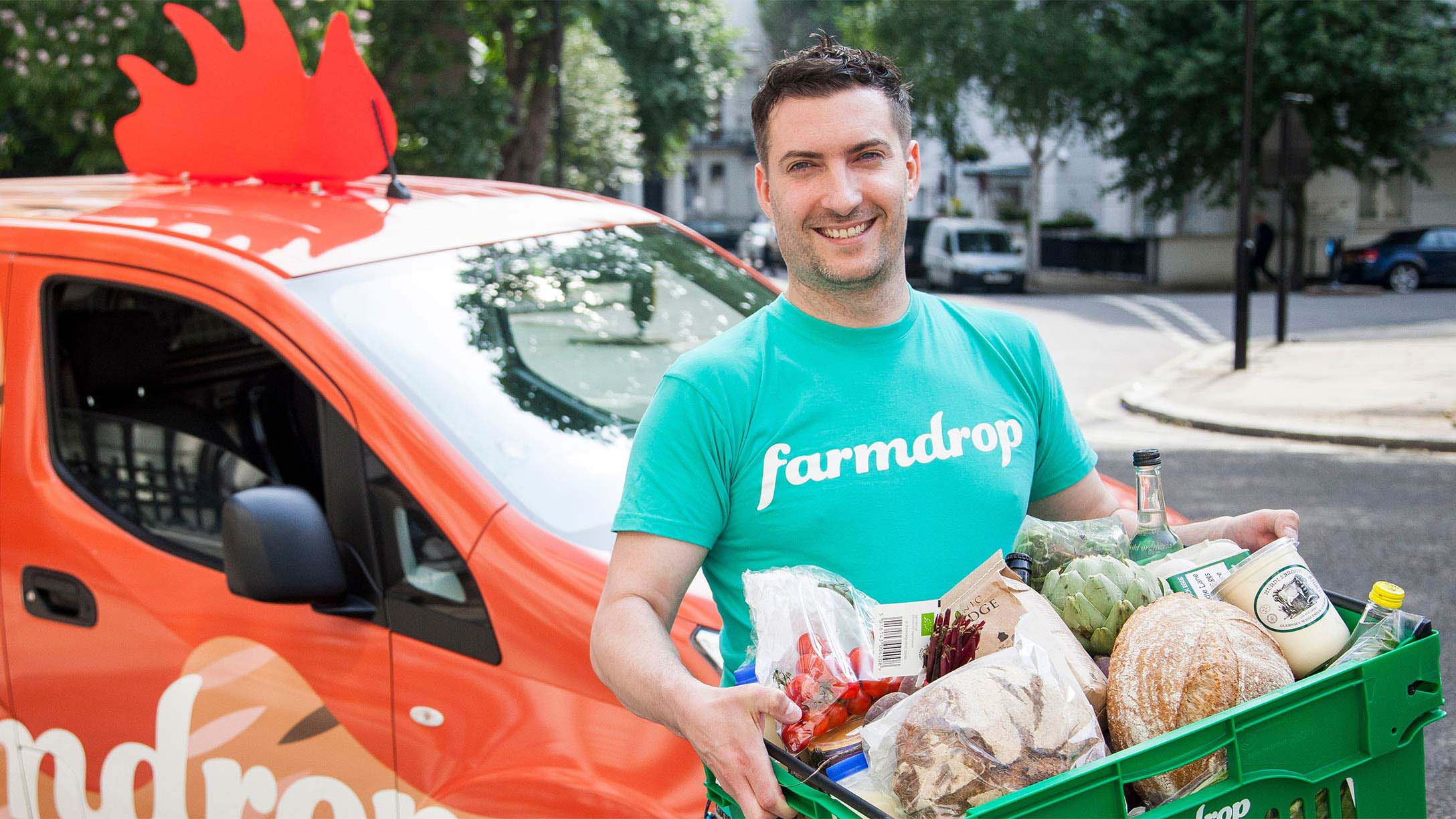 Fleets think outside the box to increase brand awareness
Published on August 6, 2019 in Productivity by Elena Casas
---
Companies look to alternative methods to increase brand awareness for their fleets.
Nowadays, companies focus much effort on their brand image, since consumers decisions are so often based on the different interactions they have with each company. Brand image is more than a logo or the product/service sold by a certain company, it is the impression in the consumer's mind of the personality of the company.
In the past, companies have developed their brand image over time through advertising campaigns. Today, this type of campaign is not enough as consumers are more savvy and less impacted by traditional advertising campaigns. This is the reason why companies are looking at ways to build their brand image in everything they do.
Streamlining operations and strengthening brand with telematics
Farmdrop, an ethical online food delivery company in the UK, is a great example of a company that lives their brand. The company reflects their personality and corporate values in everything they do.
As a company focused on the environment, Farmdrop sources produce locally and offers compostable, planet-friendly packaging wherever possible. Their commitment to sustainability also extends to the way they run their delivery fleet.
Farmdrop adopted telematics for their electric vans as a way to extend their responsible and ethical business approach to their delivery operations. Through telematics, they successfully reduced power consumption, while increasing safety. Thanks to this, they strengthen their brand positioning as an ethical and environmentally-friendly company.
Farmdrop is creative and clever in letting people know about their company and ethics. Their vanimals, custom-designed cow, chicken and pig-themed delivery vans communicate what the company does. And the fact that the whole Farmdrop fleet is electric, supports the brand mission: to fix the food chain and protect the planet by employing a pure electric fleet.
As a result of their efforts, Farmdrop has seen several industry recognitions. Farmdrop won the WhatVan Innovation Award 2019 and was named the Private Sector Fleet of the Year at the Green Fleet Awards.
The Banco de alimentos de Madrid (Food Bank of Madrid Foundation) is another organization that is aware of the importance of communicating through the fleet. The non-profit receives and distributes food donations to assist people in need in Madrid, Spain.
By tracking deliveries with telematics, the Food Bank of Madrid can increase efficiency and direct their resources to where it's needed most — programming. They organize several donations per year. Their branded trucks are easy to spot on the street, and help promote their mission of helping people in need. Thanks to this, the Food Bank of Madrid Foundation raises awareness in the community about what they do and when do they do it.
Read the Food Bank of Madrid case study.
In conclusion, as we can see in those two companies that operate with Geotab devices, fleets can help communicate a company's values and increase brand awareness.
Tell the world how great your fleet is by participating in the Geotab case study program. Get started today by completing the questionnaire at geotab.com/succes-stories.
Related:
Keep residual value high with telematics
Majority of U.K. fleets plan to go electric before 2030
---
If you liked this post, let us know!
---
Disclaimer
Geotab's blog posts are intended to provide information and encourage discussion on topics of interest to the telematics community at large. Geotab is not providing technical, professional or legal advice through these blog posts. While every effort has been made to ensure the information in this blog post is timely and accurate, errors and omissions may occur, and the information presented here may become out-of-date with the passage of time.
Subscribe to the Geotab Blog
Sign up for monthly news and tips from our award-winning fleet management blog. You can unsubscribe at any time.
Other posts you might like