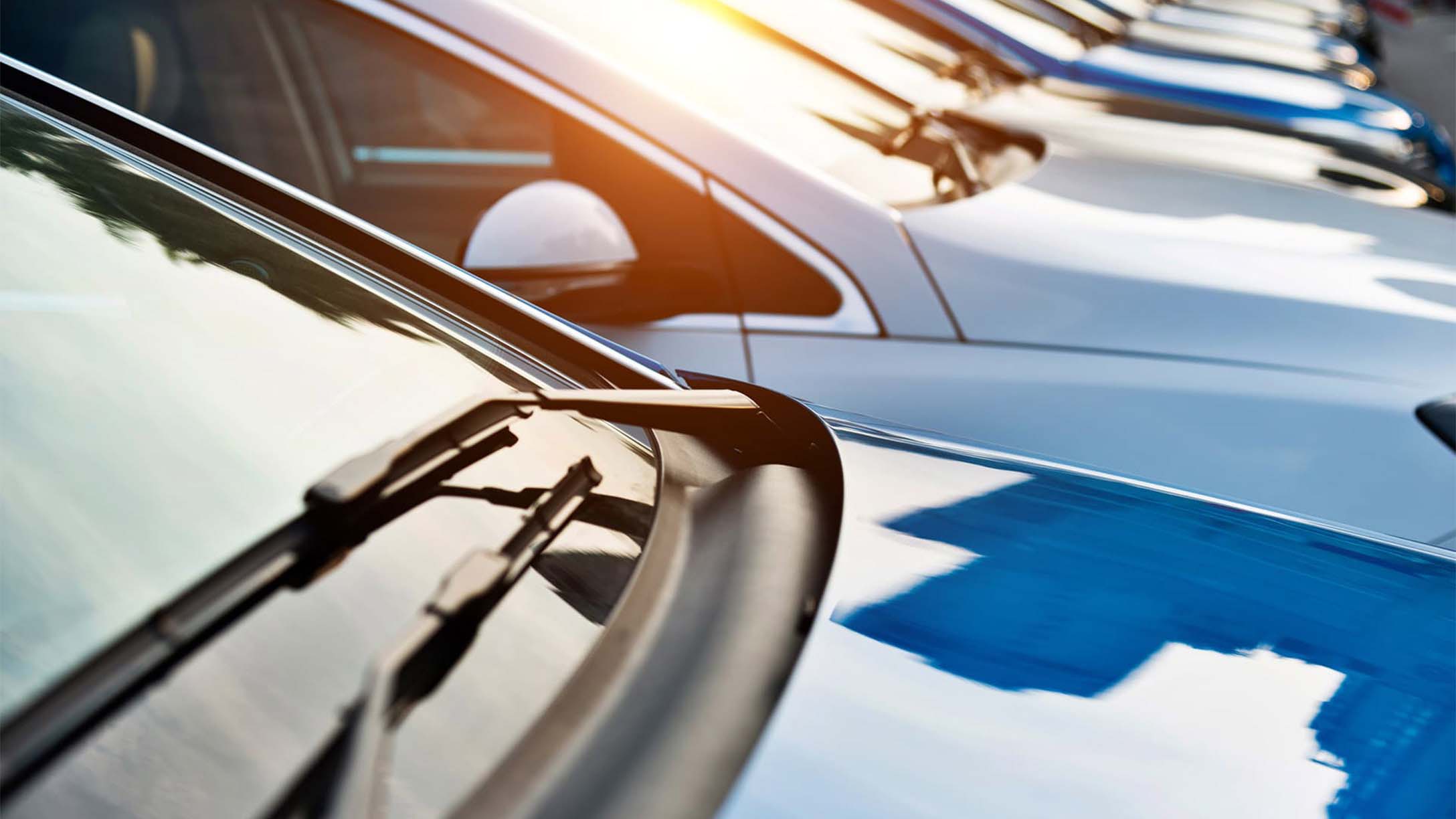 Keep residual value high with telematics
---
Learn how to maximize your fleet's residual value with the help of telematics.
Telematics solutions play an important role in the remarketing of a vehicle. Proactively managing safety and maintenance with telematics can help stop the residual value of your fleet vehicles from decreasing so quickly. Read this post to get a better understanding of the association between telematics and the remarketing of a vehicle.
What does residual value mean?
Residual value is an estimate of how much a vehicle will be valued at after a period of time, usually at the end of the contract or the end of its effective lifetime. Although the price of every car is bound to decrease after purchase, there are ways to ensure that depreciation is kept to a minimum. This is where telematics comes in.
Top factors influencing residual value
A number of conditions influence the remarketing of a vehicle. An outstanding factor is in fact the residual value. In order to calculate the monthly fee of leasing a vehicle, companies need to determine the residual value before leasing or renting the vehicle to customers.
Residual value can be influenced by several factors:
Local economic factors
Incentives from the local government
Incentives by the car manufacturers
Similar vehicles by other car manufacturers
Fuel type
Cost of money
Rate of inflation
Successful sales of the vehicles
How telematics can help
It's important to proactively manage your fleet when trying to get the highest residual value from it. By using a fleet tracking platform, you can implement safe driving regulations and guidelines for your employees.
In MyGeotab, fleet managers can monitor compliance to company policy through safety reports tracking driving behavior: degree of corner turn, acceleration, seat belt usage, speeding and braking habits. Improving fleet safety can also help reduce the chances of wear and tear and collisions. This is just the beginning of what you can do with telematics.
See also: Going from reactive to proactive fleet safety
The benefits of a telematics platform are focused on fleet efficiency and revenue generation for your company. Activities such as maintenance services, repairs, pick-ups or drop-offs can be tracked and reported to fleet managers for increased productivity and efficiency. With increased competitiveness in the fleet industry, it is vital to stay ahead of the game by implementing a fleet tracking platform which can help your business leverage data.
Residual value and electric vehicles
When electric cars were newly introduced in the market, their value was depreciating quicker than other cars. This was mainly due to the electric vehicle (EV) market being small and the lack of knowledge among buyers. However, with the recent rise in electric vehicle sales over the last few years, EVs have began to hold their value better.
Here are some examples from the U.K, from Driving Electric.
A Tesla Model S 85 kWh (2013-2015 model) at a new price of £64,680 has a residual value of £44,300 (retaining 69.6% of its price).
A Volkswagen e-Golf (2014-2016) has a residual value of £16,050 (retaining 50.8% of its price).
At the other end of the spectrum, a Nissan Leaf 109 kW Acenta 50kWh (2015-2017) has a residual value of £10,550 (retaining 34.9% of its price).
Vehicles, whether they are electric or not, can retain a significant portion of their price if properly maintained and managed.
Keeping a high residual value in your vehicles
Remember to always communicate clear guidelines to your drivers. By being aware of the well-being of your vehicles all year around, your fleet is more likely to have a higher residual value than those who disregard the importance of maintaining and protecting their vehicles.
For more stories like this, please subscribe to the Geotab Blog.
Related:
Show Me the Money! Fleet Management ROI vs. COI
---
If you liked this post, let us know!
---
Disclaimer
Geotab's blog posts are intended to provide information and encourage discussion on topics of interest to the telematics community at large. Geotab is not providing technical, professional or legal advice through these blog posts. While every effort has been made to ensure the information in this blog post is timely and accurate, errors and omissions may occur, and the information presented here may become out-of-date with the passage of time.
Get industry tips and insights
Sign up for monthly news and tips from our award-winning fleet management blog. You can unsubscribe at any time.
Republish this article for free
Other posts you might like