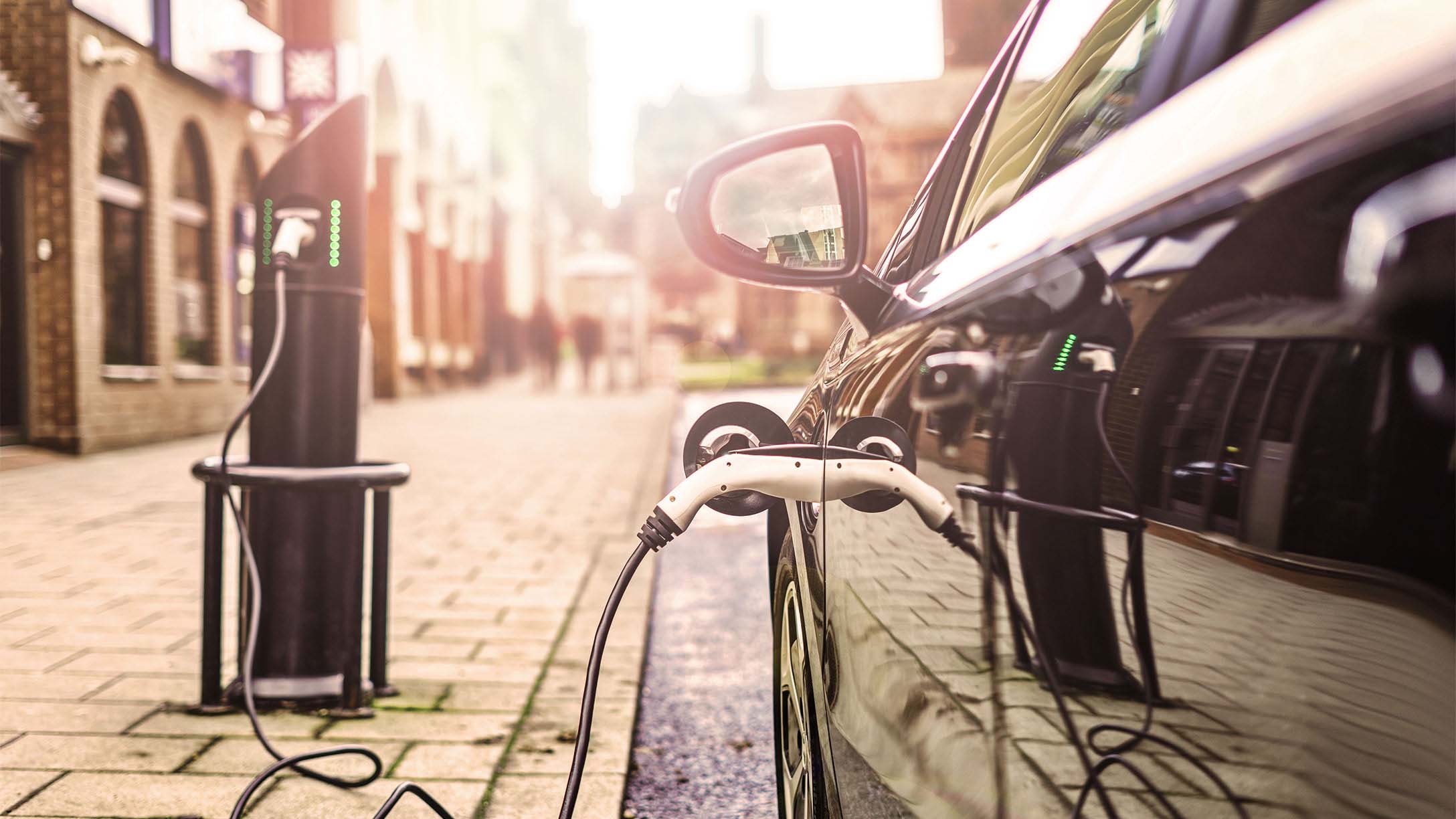 Majority of U.K. fleets plan to go electric before 2030
---
Thinking about going all electric? A Geotab survey shows the majority of U.K. fleets plan to adopt electric vehicles by 2030.
After recently hosting our first Mobility Connect event in Barcelona, it is clear that the future of mobility will be connected and electric – with good reason. Not only are CO2 levels rising at a staggering pace, but the global dependence on fossil fuels continues to be a significant issue within the telematics and fleet communities. Beyond the environmental aspect, managing fleets still continues to be an expensive undertaking. The good news is that electric vehicles (EVs) offer a solution to these problems.
A Geotab study of U.K. fleet managers with over 25 vehicles found that 89 percent of U.K. fleets plan to go electric before 2030. Less than 2 percent of U.K. fleet managers surveyed claim there are no benefits to electrifying their fleets. Results show that change is in the air.
More electric vehicles on the road will help improve the air quality in large cities – leading to numerous health benefits for people and a large reduction in our collective carbon footprint.
See also:
How to electrify your fleet: Q&A with FleetCarma CEO Matt Stevens
Global Fleet Conference 2020: Restarting with an electric focus
Fleets agree on the benefits of electrification
Sustainability is top of mind at the moment, with more than half of fleet managers agreeing that the main benefit of electrification is the environmental impact. This is followed by the ability to combat increasing fuel costs as well as potential cost reductions in the operation, maintenance and upkeep of fleets.
Alongside corporate savings and sustainability, it has been noted by multiple commercial fleets — which operate EVs — that they have seen higher levels of employee satisfaction. One example is that EV drivers seem to prefer the smoother and quieter ride they get compared to their petrol and diesel counterparts.
EVs provide a tangible benefits to fleets, in addition to corporate social responsibility. However, businesses still face a number of barriers in their bid to create fully electric fleets.
Barriers to change
Global electric car sales hitting a record in October of this year. U.S. sales are up 138 percent year-on-year and sales in China are up 85 percent year-on-year. We know that EVs are reaching an all-time high in popularity.
Despite this, there are still numerous barriers standing in the way of business fleets going all electric, with high vehicle costs, long charging times and the low distance range of today's vehicles leading the way.
What can be done
We discovered that the leading motivators in the transition to fully electric fleets include government incentives, improvement in charging infrastructure and an improved selection of models by OEMs. Based on these findings, it is clear that there is still work to be done by governments and OEMs if we are to truly see the widespread adoption of fully electric fleets.
Fleet managers are taking the government's call for an EV future seriously and in some instances, leading the charge. It is no longer a question on if, but rather how soon, a complete overhaul can take place.
The EV revolution isn't limited to the U.K. We can watch for the widespread adoption of green transportation worldwide in the coming years. For those countries that transition first, there is an opportunity to take the spot as the most innovative global leaders in the space.
Alongside additional government incentives and smart updates to critical infrastructure, we also need OEMs to understand that today's fleet managers are looking for more in their current EV offerings. As a minimum, fleets need a wider variety of vehicles, shorter charging times and longer distance ranges before they can go fully electric.
Though there is still a lot of work to be done to remove these barriers, it is encouraging that so many fleet managers are taking EVs seriously and looking to adopt them in such a short period of time. We are motivated and excited to see what 2019 holds for the push towards a cleaner and greener community – in the U.K. and beyond.
For more on mobility, fleet trends and Geotab news, subscribe to our monthly newsletter.
Results summary of U.K. fleet survey on going electric

Learn more about transitioning to electric vehicles by downloading our ebook "The complete fleet electrification roadmap".
Related:
Fleet Electrification Knowledge Center
Electric vehicle sales in Canada skyrocket in second quarter of 2018
Urban traffic congestion: New laws and how to prepare
Driving a plug-in hybrid with telematics: An engineer's story
---
If you liked this post, let us know!
---
Disclaimer
Geotab's blog posts are intended to provide information and encourage discussion on topics of interest to the telematics community at large. Geotab is not providing technical, professional or legal advice through these blog posts. While every effort has been made to ensure the information in this blog post is timely and accurate, errors and omissions may occur, and the information presented here may become out-of-date with the passage of time.
Get industry tips and insights
Sign up for monthly news and tips from our award-winning fleet management blog. You can unsubscribe at any time.
Republish this article for free
Other posts you might like