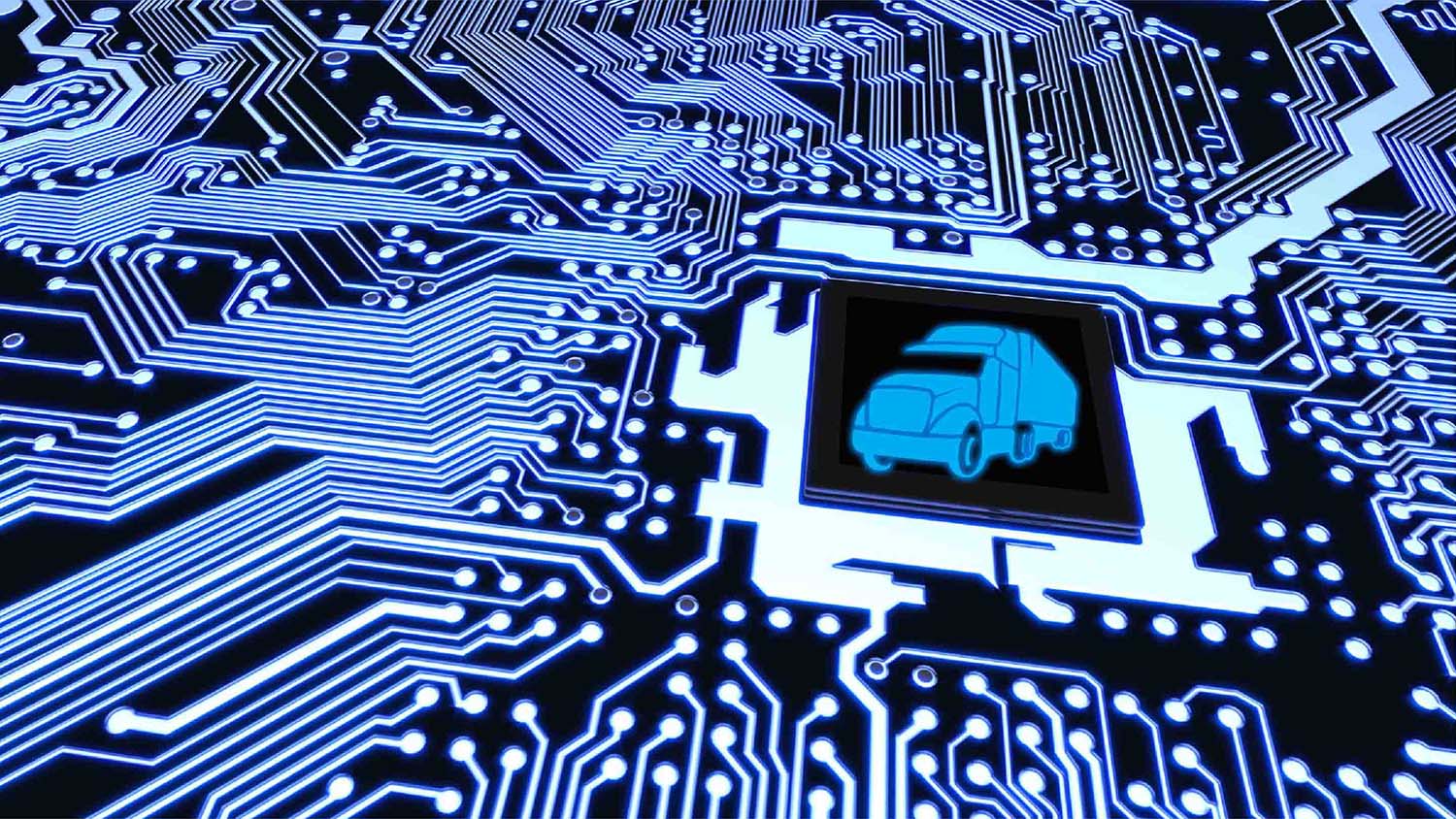 J1939 Protocol: Why EV protocol for fleets is highly beneficial
---
Standardized EV data protocols assist fleet reporting and integration.
As fleet electrification picks up pace, many more automakers, or OEMs (original equipment manufacturers) are entering the scene, with new battery-electric offerings in the medium and heavy-duty space. Successful uptake of these EVs will require fleets to optimize how the vehicles are deployed and managed, both of which will require the vehicles to support data collection.
Data can provide insights on the battery level, the energy used while driving, the remaining range, the vehicle's efficiency for each route, the electricity used for each charge, and whether drivers are remembering to plug in; the list goes on. That being said, accessing or translating this data can get rather complex, as each distinct vehicle model might implement the desired set of data signals differently. This is why standardized communications protocols are indispensable.
Let's be real. For all but the nerdiest of us out there, it's a lot more exciting to talk about new electric vehicles coming to market than it is about standardized communication protocols. But stay with me.
A communications highway
Whether battery, gasoline or diesel-powered, today's vehicles have dozens of electronic control units (ECUs) that control their many key components: electric motors, batteries, airbags, powertrains, windows, brakes, doors, you name it. These systems work together in sync, requiring a way to communicate with each other to ensure the vehicle operates as intended.
Vehicles use a system called the controller area network bus (CAN bus) that acts as the communications highway for all the ECUs to send and receive messages in the vehicle. While the CAN bus provides the method for communication, it doesn't define how to encode the different pieces of data (language) used, which can differ from vehicle to vehicle.
Figure 1. The communication process from ECUs through to User Interface (UI).
What does J1939 mean?
SAE International developed the J1939 standard to create consistency for the CAN bus across the industry on the language (i.e., how data is communicated), particularly for medium and heavy-duty commercial vehicles. This standardization is critical in the medium and heavy-duty space where fleet customers will "spec" their vehicles with the engine, transmission and final drive options that are tailored to their application. Given these configurations will include many different suppliers, the J1939 standard ensures all those components are able to communicate. This standard includes the digital annex (DA) which defines thousands of signals that could be used on the CAN bus, a subset of which are for EV-specific signals (such as high voltage, battery state of charge, vehicle charging status and more).
The J1939 standard includes some required data signals that are mandated through legislative bodies such as the California Air Resources Board and the Environmental Protection Agency in the U.S., and the European Commission in the EU. However, the mandatory signals are related to tailpipe emissions, which don't apply to EVs. As EV powertrains are inherently simpler and unlikely to involve the multitude of powertrain component suppliers that require standardization, it is possible the larger benefits of J1939 standardization may be overlooked.
As it stands, EV manufacturers don't need to follow the same set of rules for how (or if) they provide EV data for their customers, opening up the door for a hodgepodge approach to EV-related software tools and fleet services. Given the value of this data for the OEM's customers – the fleet operators – it is important that this standardization is maintained.
Why is this critical for EVs?
Failing to comply with EV data in a standardized format can hurt both fleet operators and automakers alike, and could ultimately impede uptake. Standardized protocols allow for easier and more comprehensive integration with telematics providers, helping both OEMs and end users. Fleet management software that pulls vehicle data provides operators with invaluable insights including performance monitoring, preventative maintenance, remote diagnostics, reporting for regulations (such as the International Fuel Tax Agreement), and overall optimization. Fleet operators who have access to EV data can monitor their vehicles' performance and energy use, enabling them to optimize their assets and maximize electric miles driven. They can also use this data to track their emissions savings.
Furthermore, consistent communication of EV data will allow for more effective integration with other software offerings, such as energy management systems, smart charging infrastructure, and even grid load management programs offered by electric utilities. Given the large power draws needed for medium and heavy-duty vehicles, energy management systems will be an increasingly necessary tool for successful EV deployment. In energy management, there are a number of data points from the vehicle (including real-time state of charge) that are critical for these systems to manage energy while ensuring vehicle productivity stays high.
OEMs, too, will benefit from embracing the J1939 EV subset. With easier telematics integration, fleets will inherently have better data reporting, which could lead to more of that vehicle being adopted within fleets; consequently driving up sales for the OEM. Since most commercial medium and heavy-duty EVs are fairly new, OEMs are also interested in monitoring the behavior of their vehicles in the field. The J1939 standard includes a wide range of signals which can be implemented by the OEM to monitor their own vehicles, providing important insights that could lead to design, product and technology improvements.
If you're a fleet manager, talk to your supplier and find out if they are conforming to the SAE J1939 EV subset. If not, encourage them to do so. Our message to OEMs is that complying to communications standards, and particularly the J1939 EV subset will benefit you and your customers, and expedite the electrification transition for fleets.
Looking for technical guidance? Here's how to implement the J1939 EV standard to be compatible for Geotab's GO device.
For more information on EV fleet management, visit our website https://www.geotab.com/fleet-management-solutions/electric-vehicles/.
How to get more involved
SAE J1939 Hybrid and Electric Vehicle Communication Task Force
https://www.sae.org/works/committeeHome.do?comtID=TETES7Y
Committee participation request
https://www.sae.org/standards/development/participation-request
Useful links:
SAE J1939 Wiki
https://en.wikipedia.org/wiki/SAE_J1939
SAE J1939 DA - paid document through SAE Membership
https://www.sae.org/standards/content/j1939da_202001/
SAE - Recommended Practice for a Serial Control and Communications Vehicle Network - J1939 top level implementation - paid document through SAE Membership
https://www.sae.org/standards/content/j1939_201808/
SAE Standards newsletter
https://www.sae.org/standards/development/enewsletters/
SAE Truck and Bus Electrical Systems Committee
https://www.sae.org/works/committeeHome.do?comtID=TETES2
SAE Technical Committees
---
If you liked this post, let us know!
---
Disclaimer
Geotab's blog posts are intended to provide information and encourage discussion on topics of interest to the telematics community at large. Geotab is not providing technical, professional or legal advice through these blog posts. While every effort has been made to ensure the information in this blog post is timely and accurate, errors and omissions may occur, and the information presented here may become out-of-date with the passage of time.
Get industry tips and insights
Sign up for monthly news and tips from our award-winning fleet management blog. You can unsubscribe at any time.
Republish this article for free
Other posts you might like