Sneak preview of Geotab CONNECT 2018
Published on April 26, 2018 in Fleet Management by Geotab
---
The wheels are in motion for GEOTAB CONNECT 2018. Find out who is speaking and what's in store for attendees.
The wheels are in motion for GEOTAB CONNECT 2018. In less than 45 days from now, Geotab will be hosting our biggest event of the year.
GEOTAB CONNECT 2018 will take place on June 11 to 13 in Toronto, Ontario.
Fleet industry insiders, Geotab Resellers, Customers and Marketplace Partners will be gathering for learning and networking. This year's conference will be the biggest to date. There are many exciting things in store for those who plan on attending!
GEOTAB CONNECT 2018 By the Numbers
5 Inspiring Featured Speakers
35 Engaging Learning Sessions
55 Marketplace Partners Exhibiting
500 Planned Attendees
Sneak Preview of Keynote and Session Topics
We have an exciting list of speakers lined up, including some world-renowned thought leaders in technology. Find out what's happening on the cutting edge of innovation and research. Speakers will be sharing insights on disruption, machine learning, the future of transportation and the mobility revolution.
Our featured speakers:
Tony Seba, Author of "Clean Disruption of Energy and Transportation", Thought Leader and Silicon Valley Entrepreneur
Geoffrey Hinton, Leader of Google Brain Team Toronto, Cognitive Psychologist and Computer Scientist
Lukas Neckermann, Author of "The Mobility Revolution" and "Smart Cities, Smart Mobility," Strategic Advisor and Entrepreneur
Plus, hear from Geotab leadership on the open data ecosystem, best practices in security, big data for fleet management, and the telematics connection to smart cities and states.
Neil Cawse, Founder and CEO, Geotab, Thought Leader, Entrepreneur and Engineer
Mike Branch, VP Data & Analytics, Geotab, Leader in Software Design, Data Visualization and Business Strategy
To see the full list of speakers, visit the GEOTAB CONNECT website.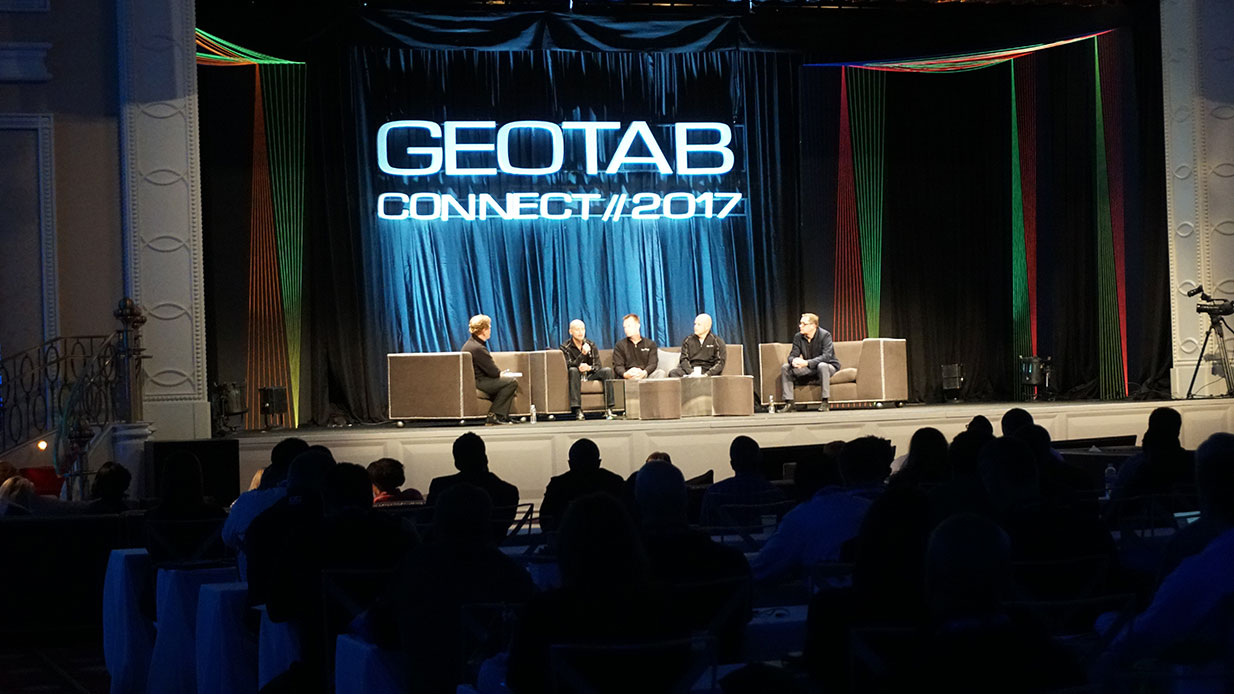 Roundtable discussion at last year's event.
Hot Topics at GEOTAB CONNECT 2018
The Mobility Revolution
The Future of Energy, Transportation and Climate
Artificial Intelligence and Machine Learning
Technology Megatrends
Smart Fleet
Smart Cities
Get the Best of #GeotabConnect Delivered to Your Inbox
Sign up for exclusive access to the latest news, learning tools and digital content from the conference!
Subscribe now at Geotab.com/CONNECT
Dive in to Fleet Technology
Over 50 Geotab Marketplace Partners will be exhibiting at GEOTAB CONNECT 2018. This is your opportunity to see the latest in fleet technology up-close, ask questions, and get in-person demonstrations. Learn about new integrations, hardware, and software Add-Ins for safety, efficiency, productivity, and fleet compliance.
Learn about unique fleet technology integrations such as:
Driver cameras
Ruggedized tablets
Asset tracking
Advanced collision avoidance
Fleet gamification
Dispatch management
Interactive driver feedback
Engine data analysis
Data Challenge Winners Will Be Announced
Earlier this year, Geotab launched a unique competition, challenging participants to find creative and innovative uses for intelligence data from data.geotab.com. Winning submissions will be announced and presented at GEOTAB CONNECT 2018.
Let the Celebration Begin
In addition to learning and networking, GEOTAB CONNECT 2018 is also about having fun! We are celebrating one million subscribers worldwide on the Geotab platform. The event includes live entertainment and a Mariposa Boat Cruise through the Toronto Harbour.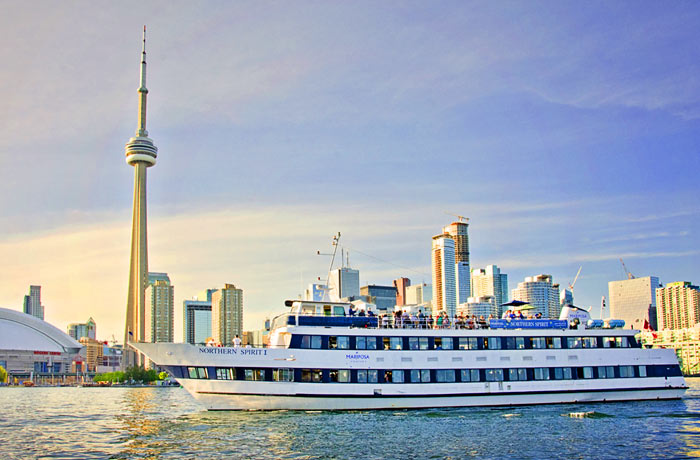 Next article:
---
If you liked this post, let us know!
Post Tags

Geotab
---
Disclaimer
Geotab's blog posts are intended to provide information and encourage discussion on topics of interest to the telematics community at large. Geotab is not providing technical, professional or legal advice through these blog posts. While every effort has been made to ensure the information in this blog post is timely and accurate, errors and omissions may occur, and the information presented here may become out-of-date with the passage of time.
Subscribe to the Geotab Blog
Sign up for monthly news and tips from our award-winning fleet management blog. You can unsubscribe at any time.
Other posts you might like