Hot topics in the fleet industry 2018
---
Read about some hot topics making news right now in the fleet industry, including: the future of fleet management and smart cities.
GEOTAB CONNECT 2018 is a great opportunity to talk about what's happening in the fleet industry and look ahead to what's next. Here are some of the hot topics in fleet news right now, which are sure to undergo discussion at the event.
Mobility Gets Smarter and Cleaner
Connected mobility solutions are beginning to drastically change the way people get around. Car ownership, once the norm, is incrementally getting replaced with car sharing, on-demand ride sharing and vanpooling. Beyond the consumer market, connected vehicles through the likes of autonomous vehicles, shuttle buses and even semi-trucks are beginning to hit the market. Many of the underlying functions of autonomous vehicle technology, such as forward collision prevention, are already getting added as standard features on newer vehicles.
Thanks to connected technology and integration with other smart city technology, modern transportation systems will actually help increase safety and air quality in urban areas, instead of the opposite. Lukas Neckermann, a thought leader in the area, writes that smart mobility is driven by three core issues: zero emissions, zero accidents and zero ownership.
Speaker Highlight: Neckermann will be speaking at GEOTAB CONNECT 2018.
ELD Enforcement: The Violations, Latest News and Impact
The U.S. mandate on electronic logging devices (ELDs) is in full compliance phase with real penalties for non-compliance. ELD violations are now taken into account in a carrier's CSA score. Many motor carriers are actively training staff. As time goes on, electronic logging will become the new normal and fleets will start to see the positive impact of ELDs not only on fleet efficiency and productivity, but other areas of business as well.
Speaker Highlight: Multiple sessions are dedicated to Hours of Service electronic logging and the Geotab Drive product and how it works for motor carriers. You'll hear from Geotab Associate VP Scott Sutarik and Vik Sridhar, Geotab Solutions Engineering Manager. Click the links to get a preliminary look at their expertise surrounding all things ELD.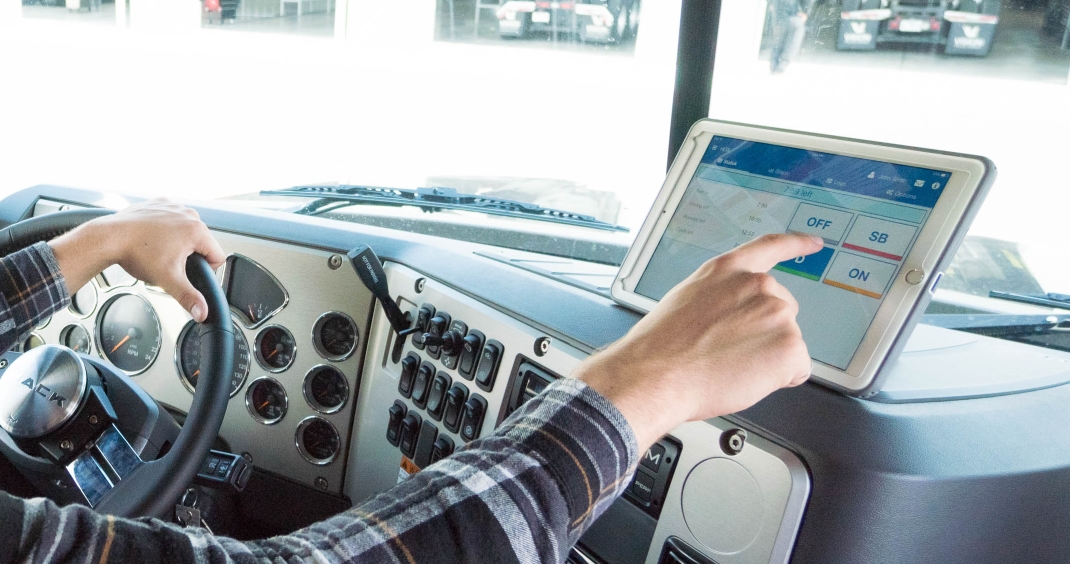 See also: ELD options: How to pick the best ELD provider
Smart Cities Tap into Telematics
Telematics is a term that can actually be used beyond vehicles. Smart cities are beginning to break the urban mold by implementing smart transportation corridors and other ways to help solve critical issues in city planning and management. Plus, these solutions can also help better connect suburban and rural areas as well. Geotab is excited to be part of this smart city revolution, but challenges lie ahead for stakeholders.
Speaker Highlight: See how other municipalities and government organizations are adopting telematics, and how cities around the world are putting together action plans. Hear from speakers like Geotab's Jean Pilon-Bignell on what's going on in this space and how it will affect smart transportation and connected fleets. Read one of his latest blog posts on a smart city initiative happening in Canada.
Plus, check out this article from Forbes featuring our CEO Neil Cawse: How Telematics Is Enabling The Future Of Transportation And So Much More
What Is the Future of Fleet Management?
With all these technological advances, the overall direction of fleet management is a hot topic in the industry. Fleets continue to seek greater productivity, efficiency, driver safety and profitability, and are doing so by leveraging connected technology and data integration. Some are calling these massive changes to the supply chain, the "The Amazon Effect" in transportation, where increased freight and package delivery services are required to meet the increase in online shopping.
Along with changing regulations, such as the electronic logging device mandate in the U.S. as well as new environmental standards, many global companies are incorporating more electric vehicles into their fleets and have set — or are meeting — ambitious targets to reduce carbon emissions.
Speaker Highlight: Silicon Valley entrepreneur Tony Seba will be discussing the future of energy, transportation and climate at his keynote at GEOTAB CONNECT 2018. You can learn more about our keynote speaker here.
Artificial Intelligence Goes Mainstream
Artificial Intelligence (AI) and machine learning are no longer confined to computer research labs. These types of technology are part of everyday life for many people, even if they don't realize it. In the area of fleet management, machine learning can be used to support safety and fleet optimization.
Speaker Highlight: The Toronto area, also called Silicon Valley North, is a hotbed for AI research. Geoffrey Hinton is a name to know — he is a pioneer in deep learning, a University of Toronto Professor Emeritus, and currently manages the Google Brain Team's Toronto branch. Many will be lined up to hear his talk as a featured speaker at GEOTAB CONNECT 2018. Read more about him here.
All these hot topics, as well as the evolution of telematics and fleet management, will be discussed at GEOTAB CONNECT 2018 — Go to the event website. Join us on June 11-13 in the beautiful Toronto!
Related:
---
If you liked this post, let us know!
---
Disclaimer
Geotab's blog posts are intended to provide information and encourage discussion on topics of interest to the telematics community at large. Geotab is not providing technical, professional or legal advice through these blog posts. While every effort has been made to ensure the information in this blog post is timely and accurate, errors and omissions may occur, and the information presented here may become out-of-date with the passage of time.
Get industry tips and insights
Sign up for monthly news and tips from our award-winning fleet management blog. You can unsubscribe at any time.
Republish this article for free
Other posts you might like