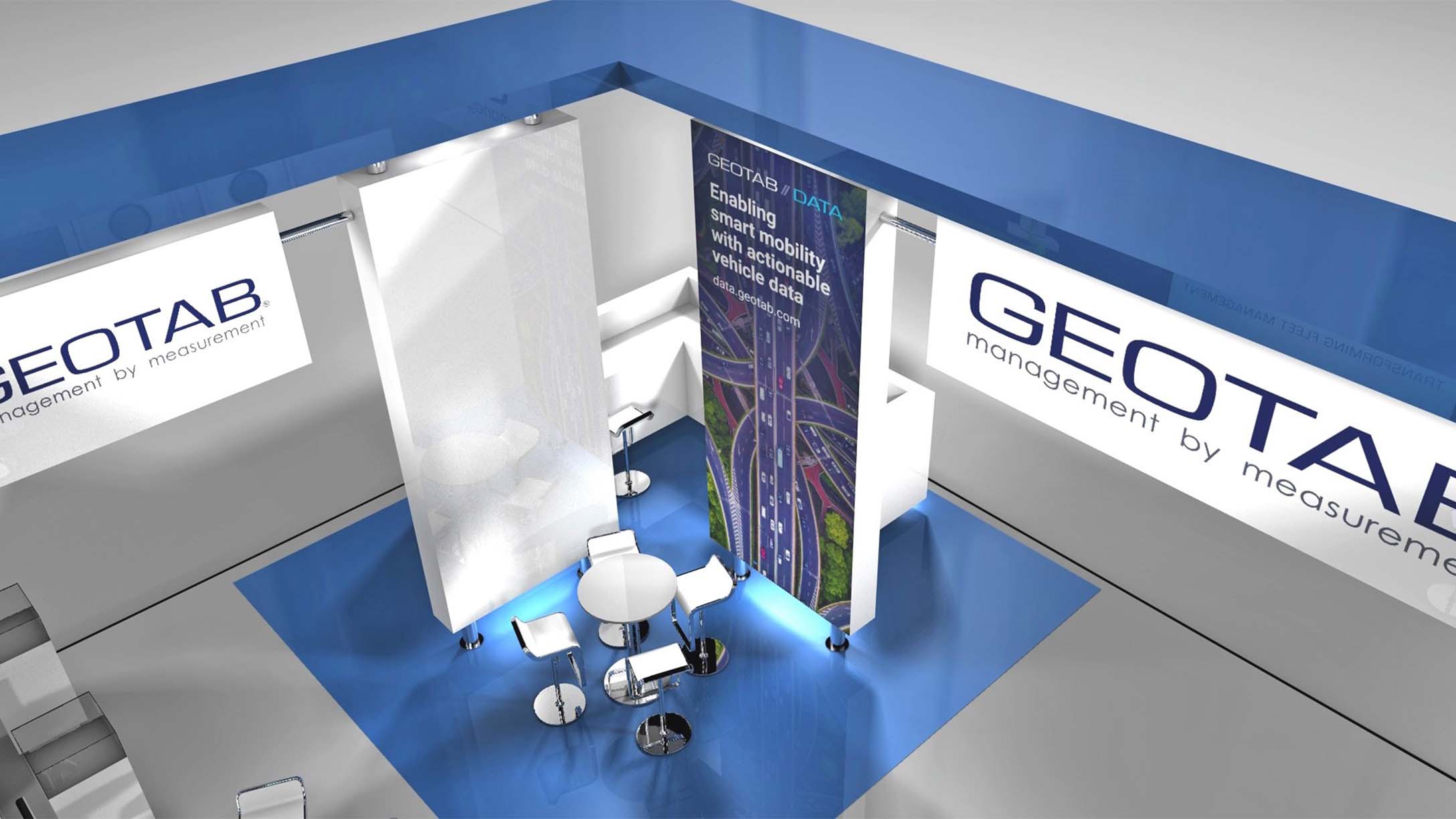 Innovation and insight at the UK Commercial Vehicle Show
We are excited to announce the availability of GeoTach by Evestel on the Geotab Marketplace at the Commercial Vehicle show.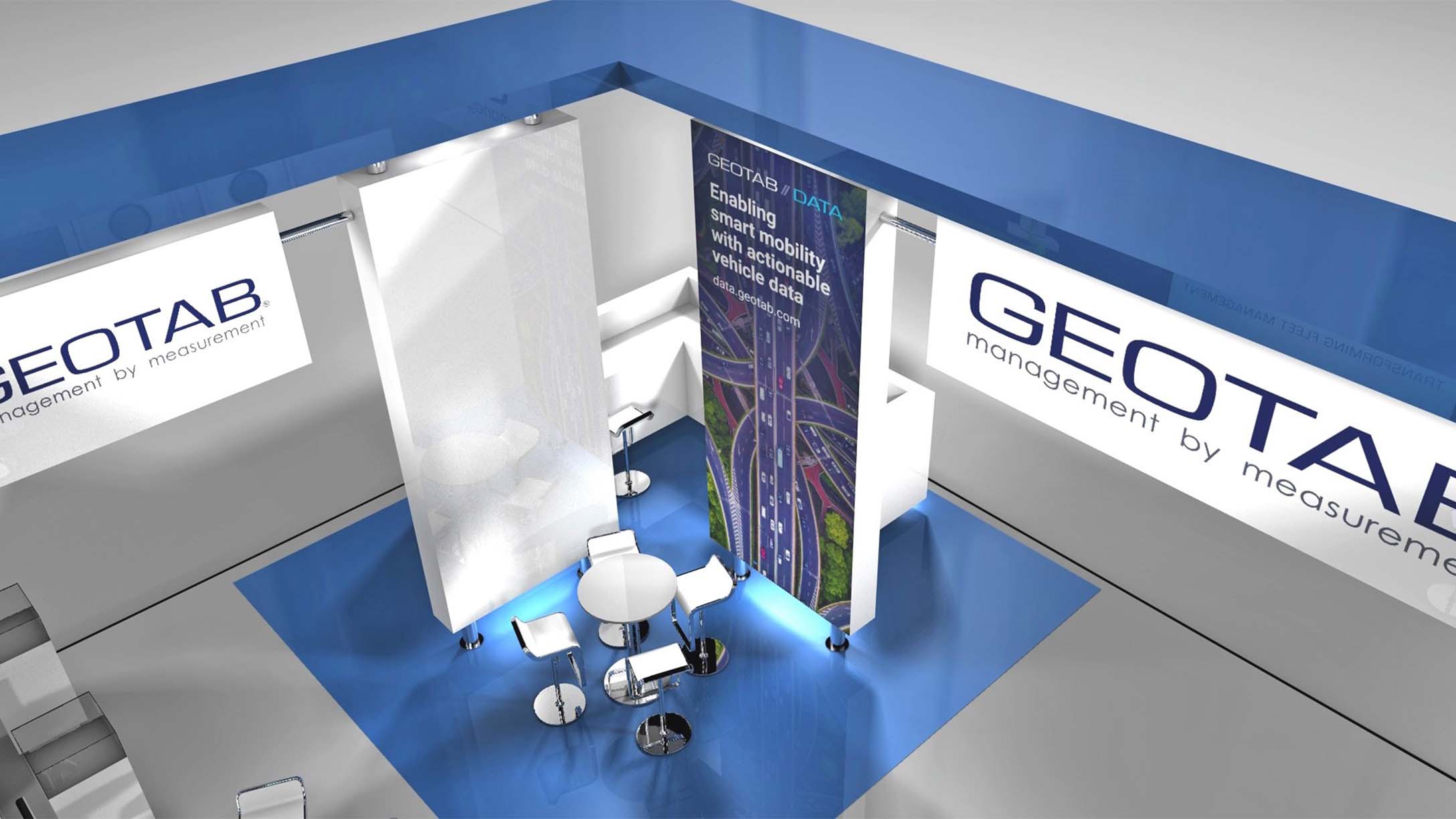 Geotab is looking forward to the Commercial Vehicle Show in Birmingham from April 30 to May 2. In addition to demonstrating our EV solutions, we will also be revealing our recently announced GeoTach solution: a remote downloading system for tachographs.
Introducing GeoTach by Evestel
Starting on June 15, 2019 in the EU, updated regulations will make it illegal to have a vehicle older than 2006 in use without a digital tachograph. A digital tachograph is a device for road transport that records data on driving and duty, in addition to other details.
Most digital tachographs still have not been integrated with fleet telematics solution, leading to disconnected systems and siloed data. However, this is a problem we can help our customers solve with the launch of GeoTach by Evestel.
GeoTach is a Remote Data Downloading (RDD) system for digital tachographs and makes it effortless for fleets to remotely manage tachograph data. The GeoTach solution is officially available through the Geotab Marketplace.
More: Urban traffic congestion: New laws and how to prepare
GeoTach by Evestel is compatible with all digital tachograph brands and greatly simplifies compliance with new regulations. The use of RDD systems eliminates the need for time-consuming periodic manual downloads. GeoTach is a complete solution for helping fleets automate the way they manage vehicle and driver data.
Geotab's EV expertise
Alongside GeoTach, we will also be showcasing our leading electric vehicle (EV) expertise. As the move to zero-emissions gains traction both regionally and at the federal level in the UK, fleet adoption of electric vehicles is on a sharp upward curve.
See also: Majority of U.K fleets plan to go electric by 2020
For our customers, EVs offer opportunities to go green and reduce long-term emissions. They also bring a wave of new challenges. With over 1 million connected vehicles on the road, Geotab is helping businesses develop their own electrification strategies.
In addition to offering EV compatibility through the Geotab GO device, we use data to navigate different electrification challenges. This can take the form of optimising electric range through fuel efficiency measurement, reporting on charging activities, or using real-time information to help managers make decisions about their fleets. Wherever your business is on its electrification journey, the CV Show is a great time to meet our team of experts and learn about the role of telematics in your transition to EVs.
Meet us at stand #5B45
As our cities and economies evolve, fleets will remain critical to commerce in the UK and beyond. Geotab is on a mission to ensure those fleets are smart, secure and connected. If you're interested in finding out more, we'll be offering more information and demos at the CV Show 2019.
We'd love to hear about your fleet challenges, and what electrification could mean for your business. If you're heading to the CV Show, stop by stand #5B45 to meet one of Geotab's experts. Please also subscribe to the Geotab blog for more fleet news and insights.
Related:
The diesel decline and what it means for fleet managers
---
If you liked this post, let us know!
---
Disclaimer
Geotab's blog posts are intended to provide information and encourage discussion on topics of interest to the telematics community at large. Geotab is not providing technical, professional or legal advice through these blog posts. While every effort has been made to ensure the information in this blog post is timely and accurate, errors and omissions may occur, and the information presented here may become out-of-date with the passage of time.
Subscribe to the Geotab Blog
Sign up for monthly news and tips from our award-winning fleet management blog. You can unsubscribe at any time.
Other posts you might like