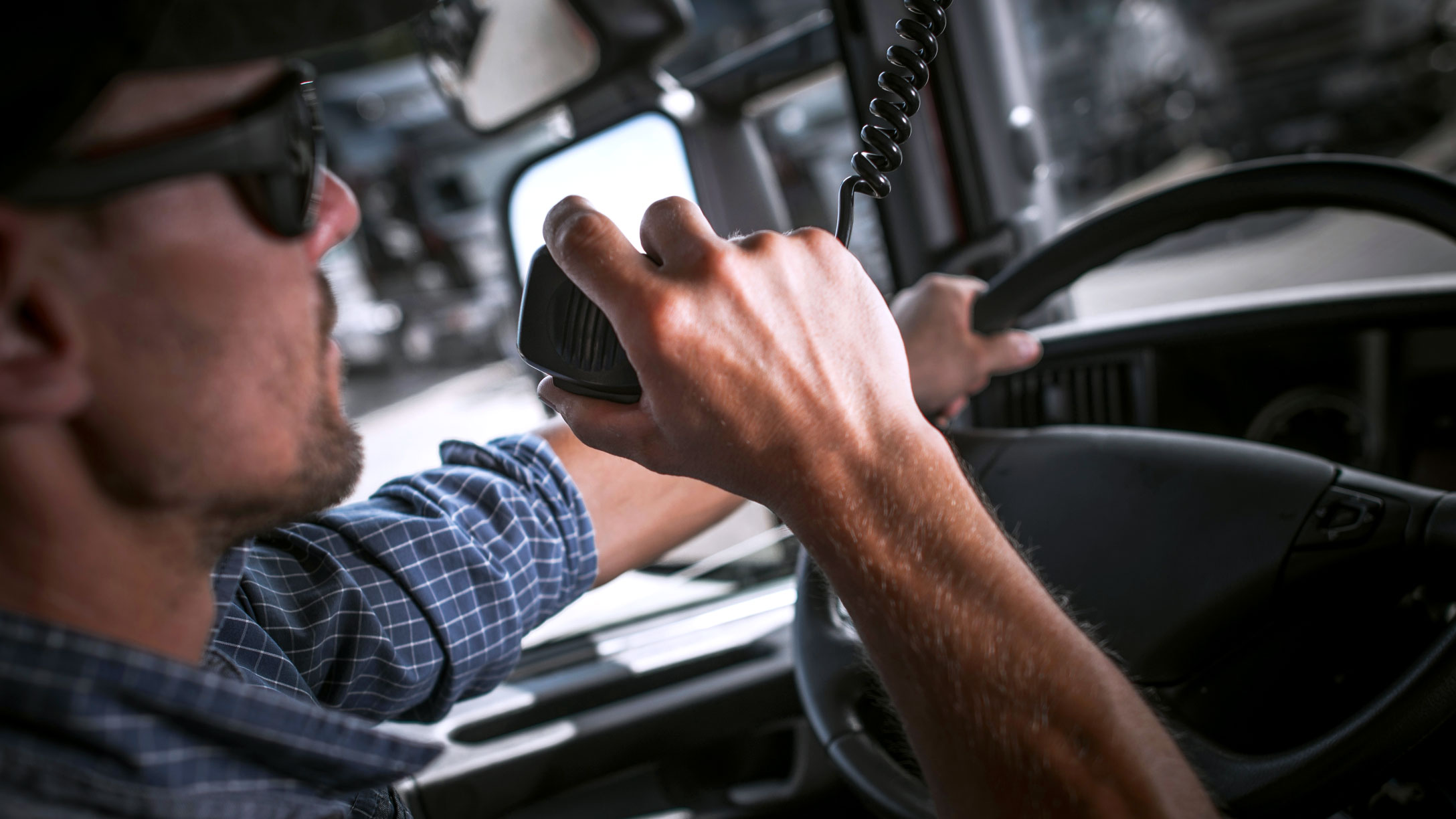 Discover the top Marketplace dispatch and routing software tools
---
Discover 12 powerful dispatch and routing tools in the Geotab Marketplace.
In the world of fleet management, effective dispatch and routing can be something that can make or break your day. Although, that doesn't mean that it's an easy job or doesn't come with its own set of hurdles. There are constant roadblocks that can make the task a lot more difficult or complicated, which is why dispatch and routing software tools can be so powerful. With multiple drivers and deliveries on the go, having the tools at your disposal can help eliminate big challenges among your fleet management team.
What is dispatch and routing?
Dispatch and routing systems make it possible to organize the flow of people, commodities and services in relation to fleet activity. The purpose of these solutions is to increase fleet efficiency and customer service, reduce miles driven, improve fleet utilization and eliminate time spent on route building – all while reducing late deliveries.
With routing and dispatch software, orders can be sent and routed on vehicles that are automatically deployed. Dispatch and routing solutions make optimum decisions in real time — from rerouting around traffic delays and resequencing stops — to getting deliveries where they need to be, when they need to be there.
The Geotab Marketplace is full of great dispatch and routing tools to help your team perform at an optimal level. To showcase these solutions, we have compiled a list of routing and dispatch software that is available through the Geotab Marketplace. Read on to learn how each solution can help your fleet.
Route4Me Route Planner
Route4Me Route Planner is an incredibly user-friendly cloud-based fleet management tool that provides route logistics planning for last-mile organizations. Route planning and route optimization are two key elements that offer organizations better logistics solutions and help them save time and money on the last mile. Delivery, food and beverage, retail, wholesale distribution and other businesses are all served by Route4Me. To date, Route4Me has served over 35,000 users and reduced carbon emissions in the amount equivalent to 86 million trees.
Elite EXTRA
Elite EXTRA is a real-time, dispatch management system created to boost accountability, streamline everyday operations and enable the most effective workflow. It allows you to construct and manage routes, optimize and customize routes, dispatch them to a smartphone or tablet and track daily progress all in real-time. With Elite EXTRA, you'll get the complete picture of all the moving elements you've been looking for with features like electronic signature capture, contactless delivery through photo capture capabilities, barcode scanning and comprehensive reporting.
CoPilot
CoPilot is designed to empower drivers with highly accurate, safe business navigation while attaining fleet-wide efficiency and safety. In addition to providing safe, truck-legal routes that enhance driver safety, its navigation technology with commercial location data also increases fleet efficiency and connects the back office to the cab, especially for last mile deliveries. CoPilot works to put safety first, maintain compliance and improve fleet efficiency for all its users.
Descartes Route Planning
Descartes Route Planning provides a high-tech and complete solution set for route planning and execution. It has advanced features that can be used in a wide range of businesses to significantly cut costs, give customers distinctive service and manage drivers and cars in real-time. Descartes Route Planning works to develop and optimize sales and distribution areas, replenishment plans and master routes to improve customer satisfaction and revenue through strategic planning.
Sygic Professional Navigation
Sygic Professional Navigation directs your drivers to their destinations effectively and safely, only selecting routes that are compatible with their vehicles. The technology is offered as a MyGeotab Add-In or as a standalone mobile app for the driver, enabling them to become more autonomous and removing communication barriers. With the help of the Add-In, fleets may specify vehicle characteristics, design, and assign routes. These routes are then displayed in Geotab Drive, where drivers can access them and use truck-legal navigation that adheres to their vehicle's precise constraints. Sygic is currently used by more than 2,000 fleets all around the world to enhance operations.
GreenMile
GreenMile offers a cloud-based vehicle performance management and dispatching platform for businesses looking to more accurately assess the performance of their mobile resources, lower transportation costs and boost customer happiness. To provide useful information throughout an organization, GreenMile integrates planned routes from many of the main routing software suppliers with telematics data from Geotab. The result is an interface that offers companies with vehicle and GPS data route execution, real-time actual versus plan statistics and vehicle monitoring all from within the same application.
Prophesy Dispatch Software
Prophesy Dispatch Software provides a complete solution for dispatch and accounting at a fraction of the cost of conventional systems. It can handle all of your operational requirements and will combine and streamline your dispatch and accounting divisions. This helps your accounting staff print invoices, pay bills and drivers and develop in-depth financial reports that put you in charge of your company's finances while your dispatchers are quoting rates, booking loads and tracking driver check calls. Its integration with Geotab also helps to offer automatic check call creation and ETAs, automatic dispatcher alerts for late loads and seamless input of miles for International Fuel Tax Agreement (IFTA) calculations.
Magellan RouteComplete
Magellan RouteComplete assists in executing the best routes possible with an end-to-end routing solution, including route digitization, optimization, planning, vehicle management, dispatch, turn-by-turn navigation and monitoring. With over 100,000 miles evaluated by both Magellan and their network of customers, their routing technology is designed to increase fleet safety and improve service while reducing operational expenses. In addition to long- and short-haul transportation, service deliveries and government, state or local operations for snow removal, street sweeping and trash collection, Magellan RouteComplete is designed for all fleet markets.
MaxOptra
MaxOptra specializes in route optimization for both large and small businesses across a wide variety of industries. Giving clients options is key to their company approach. To do this, they integrate with all popular CRMs and hardware to consider truck capabilities, order quantities and delivery window availability to reduce planning stress. They also plan your routes quickly and easily to help save valuable time and resources, make sure your stop sequences for your multi-drop routes are optimal and automate ETA progress updates that can keep your clients informed even on the day. Currently, MaxOptra has more than 650 companies registered with more than 6,000 users and 4 million trips planned each month.
Drivin Smart Deliveries
Drivin Smart Deliveries adapts to the needs of each organization through a modular platform where customers can add capabilities as their logistics operation requires thanks to its flexibility and scalability. With Drivin, you can organize your dispatches more effectively, boosting team productivity and delivery rates. Among other features, Drivin allows you to optimize route planning, track your fleet and take immediate action, get online information about all of your deliveries, inform your customers of the status of their orders, digitalize and centralize your processes, record the precise time and location, capture signature and photo proof and even record any issues experienced.
Appian
Appian aims to cut operational expenses and provide top-notch service by integrating automated fleet dispatching and routing with Geotab's services. Appian allows fleet managers to locate bottlenecks and remove them thanks to visual notifications, messaging and operational reporting. Modern tools support businesses in planning effective routes, analyzing fleet operations, monitoring performance and utilizing real-time data to obtain competitive advantages.
FourKites Real-Time Tracking
FourKites Real-Time Tracking is designed to get the truck positions and update the ETA using real-time location every 15 minutes from Geotab. It works to automate arrivals and departures using reliable geofencing technology. Customers of Geotab can use integration to obtain all of this valuable data on their platform. They can also save time and money with integration as FourKites eliminates the need for pricey installations or phone calls to drivers and dispatchers. FourKites offers a strong ecosystem of data for shippers, third-party logistics providers and freight brokers.
Discover the Geotab Marketplace
You're not alone when it comes to tackling your dispatch and routing concerns. The latest range of Geotab-integrated software tools can make dispatching and route management easier for fleets. Head on over to the Geotab Marketplace to find a solution and take your team to the next level. If you have questions or want to hear what others are saying about routing and dispatching, visit the Geotab Community.
See also: What is fleet dispatching?
---
If you liked this post, let us know!
---
Disclaimer
Geotab's blog posts are intended to provide information and encourage discussion on topics of interest to the telematics community at large. Geotab is not providing technical, professional or legal advice through these blog posts. While every effort has been made to ensure the information in this blog post is timely and accurate, errors and omissions may occur, and the information presented here may become out-of-date with the passage of time.
Get industry tips and insights
Sign up for monthly news and tips from our award-winning fleet management blog. You can unsubscribe at any time.
Republish this article for free
Other posts you might like