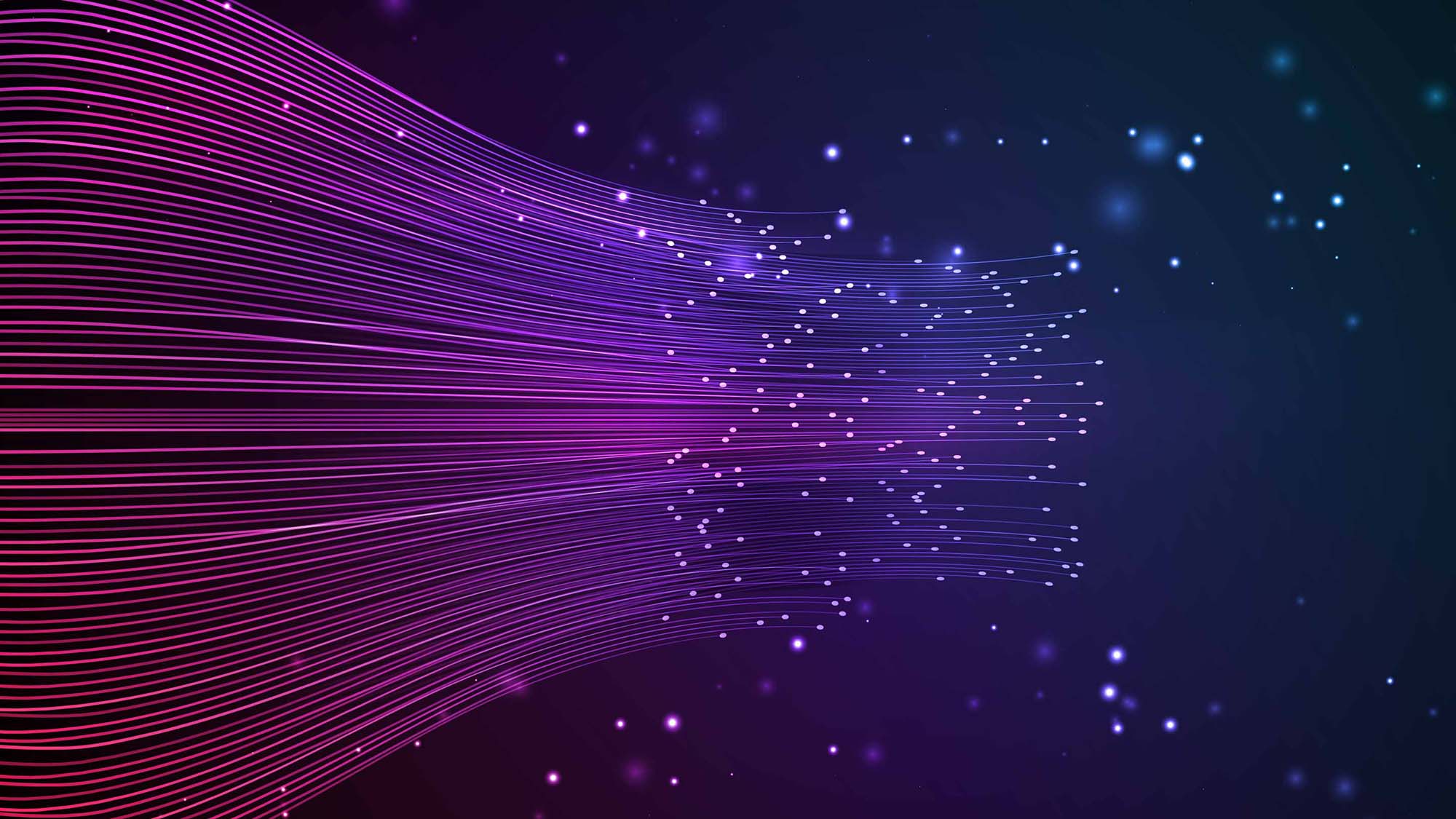 What is fleet dispatching?
---
The age of using whiteboards to manage fleet dispatching is over. Tracking, delivery, and communication can now be carried out through a mobile platform.
What exactly is fleet dispatching? Turns out it's more than just assigning drivers a manifest full of stops and hoping for the best at the end of the run. If you surveyed businesses across different industries, most likely you'd find just as many different ways of managing dispatch operations. That's where dispatch management comes in. Dispatch with telematics responds to modern routing challenges by providing a higher level of fleet visibility, control, accountability, and efficiency.
See also:
Fleet routing and dispatching solutions
How last mile delivery fleets are customizing the Geotab solution
Digging deeper into dispatch management
Digging deeper, at the heart of dispatch management is "routing." Routing can vary greatly based on the industry-specific requirements. It involves much more than just finding the best route between two points.
Routing means getting each driver out on the road as fast as possible, in the right vehicle, with the right qualifications and eligibility, and completing each stop based on time frames or customer expectations.
The goal of routing is fewer miles, fewer vehicles, and greater overall efficiency. But it's not always easy.
Often times, there can be a variety of problems that can throw a wrench into pre-planned operations, such as issues with pick-ups and returns, on-demand service requests, or dissatisfied customers. This is where true value of being able to aggressively manage and optimize route sequences in real-time comes into play.
Organizations that employ dispatch management tend to live and breathe in their dispatch solution. Having the ability to quickly dispatch a stop, or stops, to an active driver — sneaking in a pick-up or return, or pulling in a driver before their route is complete — is crucial to staying on top of challenges.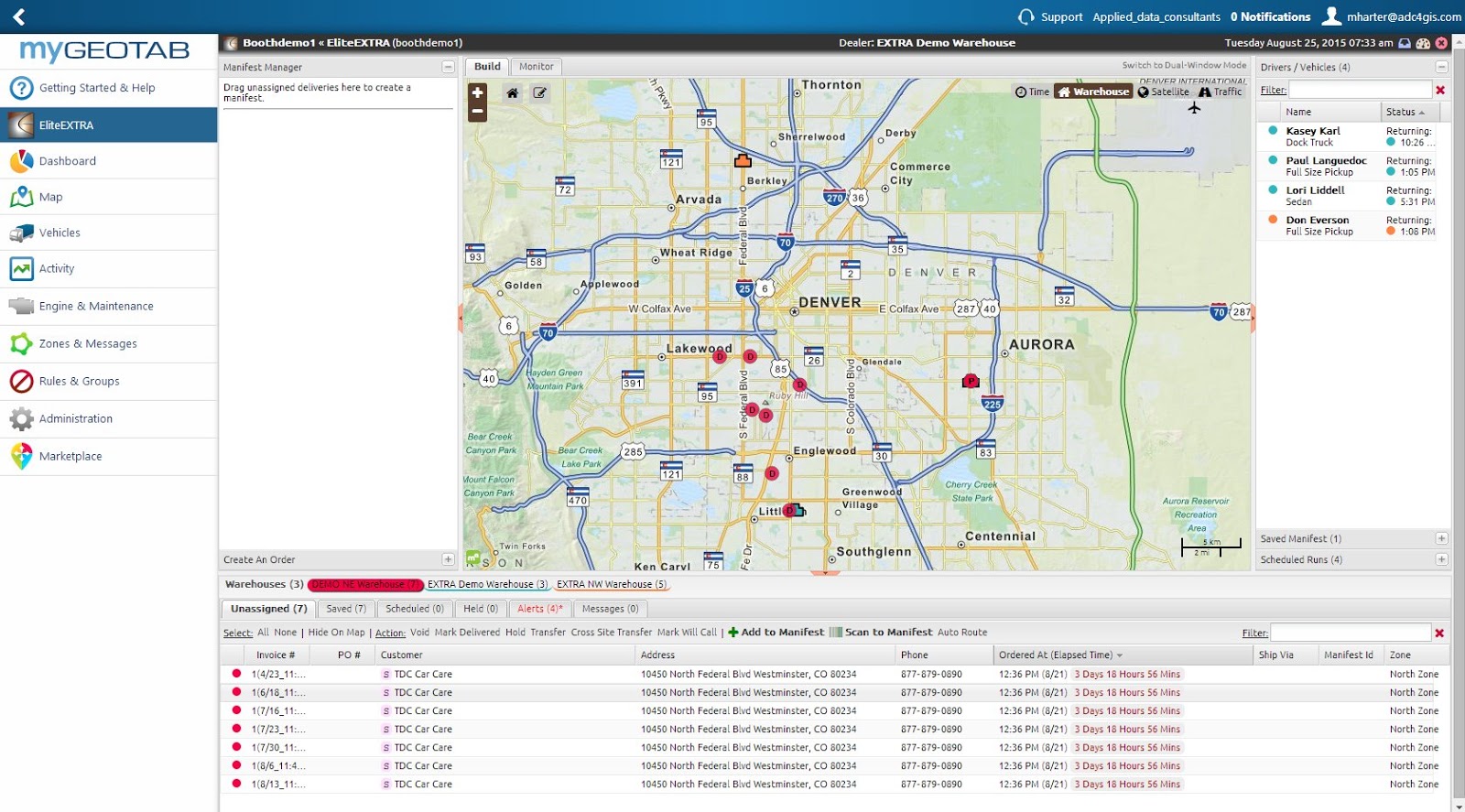 A better way to deliver
Technology and software has become an integral part of fleet productivity today. Advanced routing, found in GIS technology can now be accessed via web-based software on a mobile smartphone or tablet.
The age of using whiteboards to manage dispatch is over. Tracking, delivery, and communication can now be carried out through a mobile platform.
Each driver will typically have a smartphone or tablet, requiring less than 500 MB worth of a data plan. The app on the device will facilitate everything the driver needs to do their job: signature capture, scanning, pictures, reading trouble tickets, etc. In-app chat messaging can even cut down mobile spend.
The definition of "optimized routing" has changed from "the quickest delivery run" to the optimization of each individual driver's day and workflow.
New advances in fleet dispatch management:
Telematics integration for real-time GPS tracking and ETAs
Wireless communication
Optimized route sequencing
Digital signature capture
Barcode scanning support
Reporting: efficiency, profitability, exception
ERP Integration
Electronic Data Interchange (EDI) support
CRM and Telematics add-ons and APIs
By harnessing the power of real-time GPS tracking, cloud and smartphone technology, and telematics integration, fleets can realize the cost-savings and efficiency of true dispatch management. Learn more
Elite EXTRA Advanced Dispatch Management Solution
Route. Track. Manage. Profit. Easily create routes in optimized sequences, dispatch them to a smartphone or tablet, and track your drivers in real-time with Elite EXTRA from the Geotab Marketplace. Increase productivity, efficiency, and improve customer service with digital signature capture, barcode scanning, and advanced reporting.
Elite EXTRA (Extreme Tracking and Routing Application) provides complete logistics and dispatch management solutions for businesses in every industry, from automotive aftermarket parts, OEM auto parts, courier, carrier, heavy truck parts, lumber and building materials, office supply, service, telecom, HVAC, tire wholesale, and more.
Related:
E-Logs: New opportunities for trucking
---
If you liked this post, let us know!
---
Disclaimer
Geotab's blog posts are intended to provide information and encourage discussion on topics of interest to the telematics community at large. Geotab is not providing technical, professional or legal advice through these blog posts. While every effort has been made to ensure the information in this blog post is timely and accurate, errors and omissions may occur, and the information presented here may become out-of-date with the passage of time.
Get industry tips and insights
Sign up for monthly news and tips from our award-winning fleet management blog. You can unsubscribe at any time.
Republish this article for free
Other posts you might like