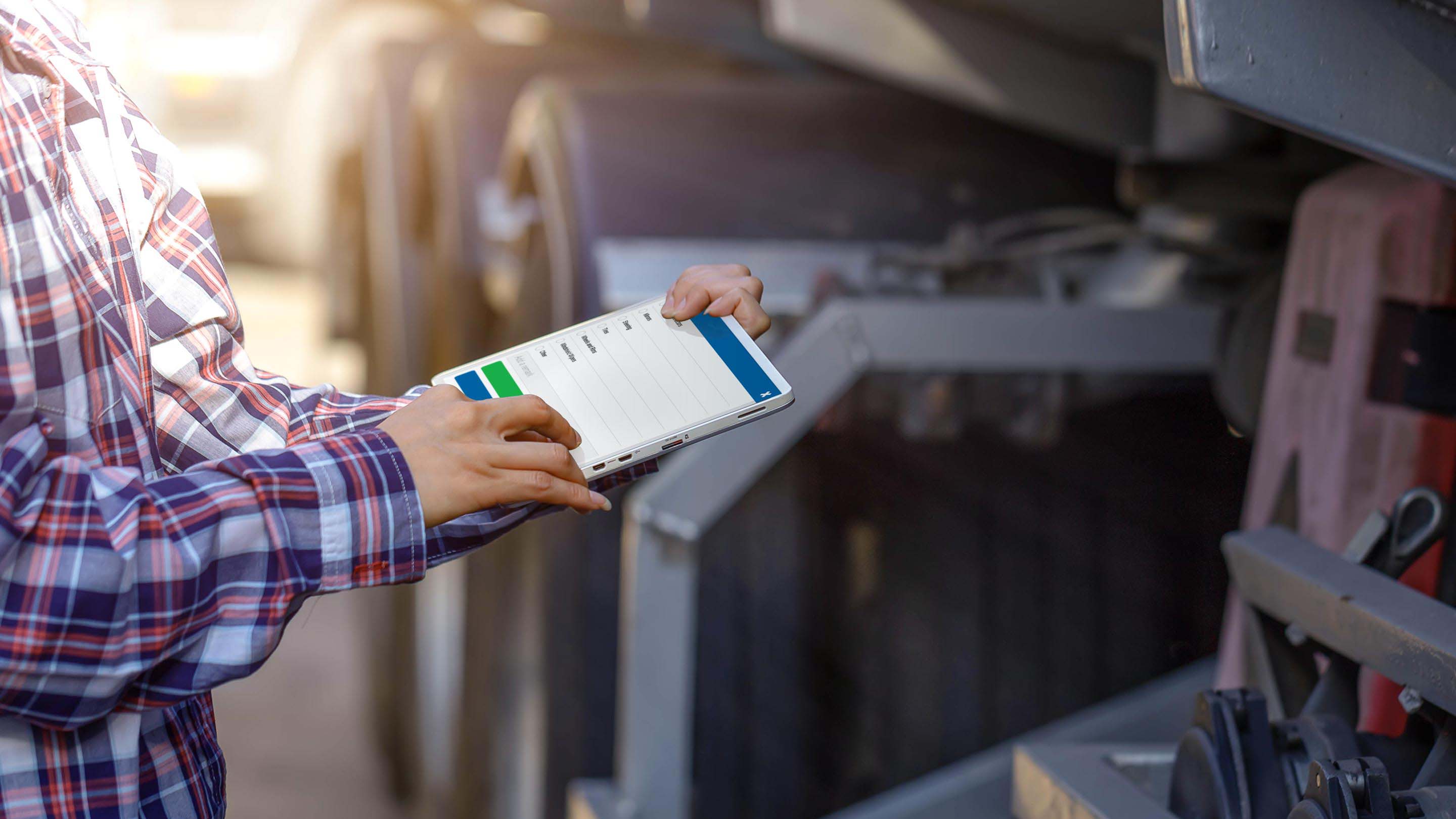 Tailor your database to help maintain your CSA score
---
Maintaining a low CSA score is important to your success as a carrier.
The Federal Motor Carrier Safety Administration(FMCSA) determines your compliance, safety and accountability (CSA) score using seven categories. The categories include unsafe driving, Hours of Service compliance, driver fitness, controlled substances/alcohol, vehicle maintenance, crash indicator and hazardous materials compliance.
These categories are used to quantify carrier and driver performance, and to rank carriers with a percentile from 0 to 100 (the higher the percentile, the worse the performance) to prioritize carriers for interventions. A good CSA score can entice good drivers to your team, give you access to preferred load and even reduce insurance rates.
Implementing the following Geotab reports and marketplace solutions can provide you with insights on how to improve and maintain your CSA score.
Unsafe driving
Unsafe driving includes speeding, reckless driving, improper lane change, not paying attention and failure to use a seat belt. The Driver Safety Scorecard Reportfrom the Geotab Marketplace allows you to see which drivers are exhibiting these unsafe driving practices, specifically aggressive driving, seat belt usage and speeding.
Utilize the real-world data to provide additional coaching and training tailored to the specific risky driving behaviors. This report is designed to maximize driver safety and identify your riskiest drivers.
Hours of Service (HOS) compliance
FMCSA has established Hours of Service(HOS) regulations governing when and for how long drivers can drive and when they need to take breaks. The HOS regulations are designed to prevent collisions caused by driver fatigue.
The HOS Driver Violations Alert Reportallows you to monitor compliance with HOS regulations. An email is sent to the designated person(s) when a driver violates their HOS limits. This provides full visibility into drivers who need additional training to ensure HOS compliance.
See more: 6 avoidable HOS violations for more ways you can improve your HOS compliance.
Driver fitness
Driver fitness focuses on the paperwork aspect of driving and violations including driving with an invalid driver's license or being medically unfit to operate a commercial motor vehicle.
If each driver is assigned a specific vehicle, follow these steps and set the rule to occur monthly and set no on mileage and engine hours:
Engine & Maintenance > Reminder Rules > Add.
Enter Licence as the description.
Assign the driver's license expiration date to their vehicle.
Another best practice is to regularly check the license active/suspended status of your drivers during safety audits, and ensure they have the correct license class for the vehicles they are driving and the trailers they are hauling. Additionally, make sure your drivers are completing their medical updates to keep their license class certifications current.
Controlled substances/alcohol
This focuses on driving a commercial motor vehicle while being under the influence of alcohol, drugs, or possession of illegal drugs.
Consider implementing dual-facing dash cameras to monitor your drivers to discourage them from driving under the influence. To view all available camera solutions that integrate with MyGeotab, visit the Cameras and ADAScenter on the Geotab Marketplace.
Vehicle maintenance
The vehicle maintenance looks at the maintenance of the vehicle itself and covers things like brakes, lights, defects and failure to make required repairs.
Implement vehicle maintenance reminders that focus on brake system health, tire maintenance and replacement of lights. Get ahead by setting up a process to have reports emailed to your mechanic to identify developing problems. This will allow you to fix them early before they are found during a roadside inspection or cause a roadside breakdown.
Crash indicators
While not available to the public, the crash indicator is based on information supplied by state sources on crash history or patterns of crash involvement.
The Collision Reconstruction Add-Infrom the Geotab Marketplace allows you to view, analyze and interpret collision data from Geotab vehicle tracking devices. This tool allows fleet managers and administrators to view the position and the point of impact of any collision in their fleet and provides customized links to view the speed profile, RPM and accelerometer data during the collision.
Hazardous materials compliance
Violations relating to hazardous material (HM) include failure to mark, label or placard HM in accordance with regulations and not properly securing a package containing HM.
Visit the Geotab Community to ask questions, or post your own success tips or stories to help others.
---
If you liked this post, let us know!
---
Disclaimer
Geotab's blog posts are intended to provide information and encourage discussion on topics of interest to the telematics community at large. Geotab is not providing technical, professional or legal advice through these blog posts. While every effort has been made to ensure the information in this blog post is timely and accurate, errors and omissions may occur, and the information presented here may become out-of-date with the passage of time.
Get industry tips and insights
Sign up for monthly news and tips from our award-winning fleet management blog. You can unsubscribe at any time.
Republish this article for free
Other posts you might like