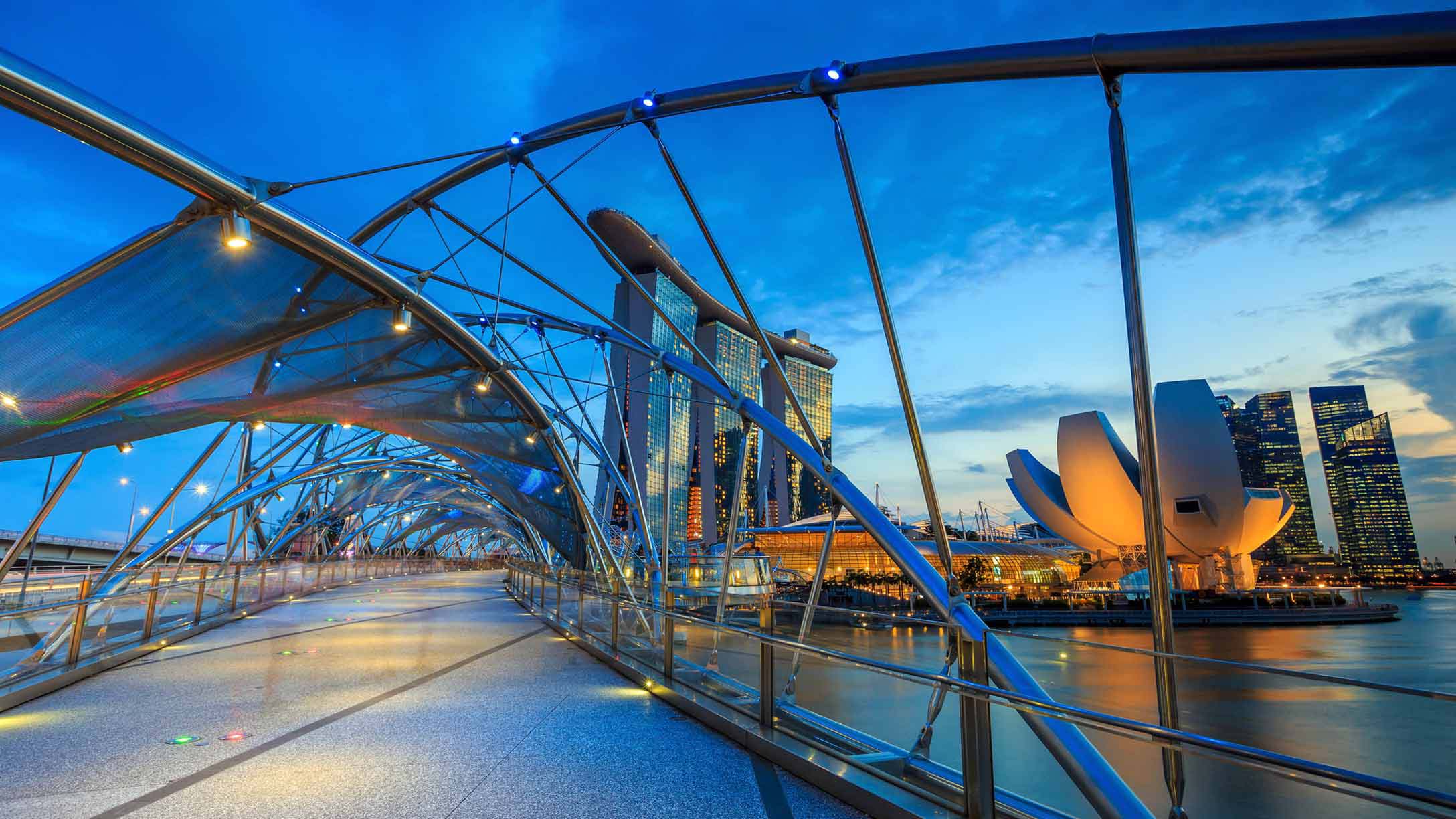 Global Fleet Summit APAC 2021 event recap
---
Top takeaways from the APAC Summit 2020.
Global Fleet Summit APAC was a fully virtual, two-day event on vehicle fleet and mobility management in the Asia-Pacific region. As markets in Asia-Pacific continue to grow, the need and desire for efficient transport and mobility solutions has expanded among consumers and corporations.
The full event was recorded and can be rewatched on YouTube.
Telematics in Asia-Pacific highlighted at Global Fleet Summit APAC
Global Fleet hosted the first-ever Global Fleet Summit APAC for international fleet and mobility leaders in the Asia-Pacific region, as well as fleet specialists in procurement, HR, finance, facility and general management were also in attendance.
Attendees learned best practices for finding, selecting, and implementing the right solutions for their fleet and mobility business strategies.
Connected solutions are the key to logistics efficiency
David Brown, Geotab's Channel Manager, Southeast Asia, led an engaging break-out session on Geotab's Connected Solutions, where he explained why connected solutions are key to logistical efficiency, now and in the future. He explained how telematics can help companies maximize driver safety and reduce operational costs.
Geotab's third-party solutions and custom integrations
Brown also discussed how Geotab offers the power of choice. For example, the Geotab Marketplace provides access to over 200 integrated third-party hardware and software solutions, built by industry leaders, such as:
Fleet cameras & ADAS
Driver ID
Training & safety programs
Delivery logistics (plan, schedule, route, and dispatch)
Barcode scanning
E-signatures & proof of delivery
Vehicle OEM, and more
Brown also highlighted Geotab's custom integrations:
"You can easily integrate your company's TMS, ERP or other operating systems, with third-party programs through the MyGeotab Software Development Kit (SDK)."
About the Geotab open platform
Brown described the benefits that come with Geotab's open platform solution, including:
Seamless access to your own data
Ability to build and automate with our powerful Software Development Kit and APIs
Promoting open standards for connected vehicles
Member of W3C with BMW, Volvo, Toyota & VW to standardise signal data
ISO & IEEE Standards Committees
Finally, Brown noted that adapting to a continually changing operating landscape, especially for last-mile delivery fleets, is key to operational savings. With a customer-first approach and a focus on innovation, last-mile delivery fleets can rely on telematics tools to quickly adapt to new and existing fleet challenges.
Leadership panel: Promoting customer satisfaction while managing fleet and mobility expectations
Deepak Kadambi, Geotab's General Manager, South East Asia, joined a panel with fellow industry leaders to debate and unpack how the fleet and mobility industry can better respond to the changing needs and expectations of fleet decision-makers in APAC.
Kadambi noted that Geotab has recently opened an office in Singapore and is excited to provide business to the APAC region.
View the YouTube video of the Global Fleet Summit APAC panel discussion:
Commenting on how to adapt to the APAC market, Kadambi said:
"The strategy is only as successful as the implementation. Geotab offers a strong business model that welcomes other players, and by working with external partners and resellers, that allows us to lead the field in product and innovation."
APAC customers and fleet or mobility managers can expect solutions that are efficient, user-friendly, cost-effective and safe. For fleets in APAC, the future is bright and full of potential growth opportunities. Telematics can be a helpful tool in the journey towards more sustainable, safer and efficient cities.
See Also: Global Fleet Conference recap 2021

If you have any questions about the conference, or about any of the topics discussed above, please contact sea@geotab.com.
---
If you liked this post, let us know!
---
Disclaimer
Geotab's blog posts are intended to provide information and encourage discussion on topics of interest to the telematics community at large. Geotab is not providing technical, professional or legal advice through these blog posts. While every effort has been made to ensure the information in this blog post is timely and accurate, errors and omissions may occur, and the information presented here may become out-of-date with the passage of time.
Get industry tips and insights
Sign up for monthly news and tips from our award-winning fleet management blog. You can unsubscribe at any time.
Republish this article for free
Other posts you might like