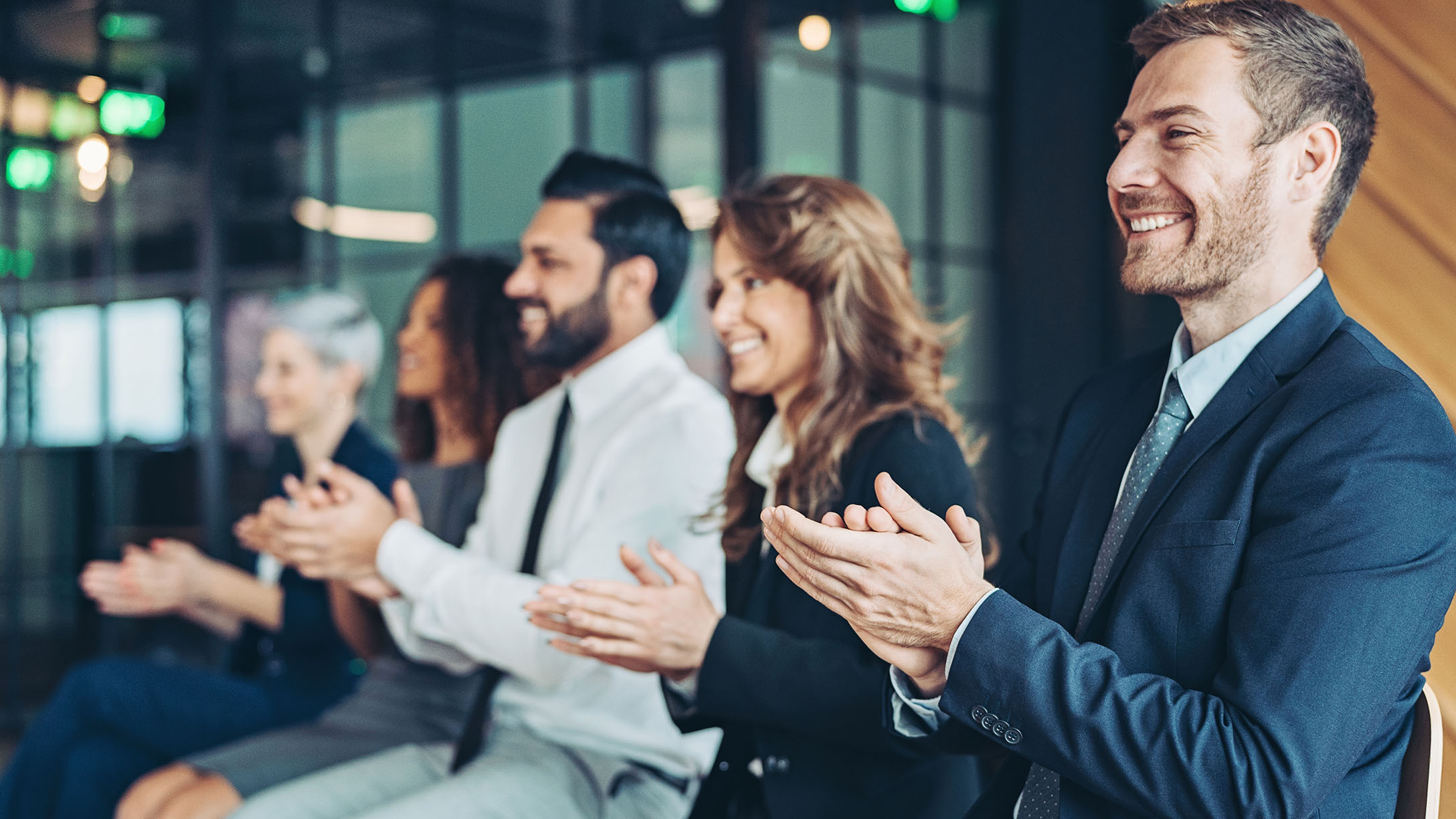 Global Fleet Conference recap 2021
---
Read highlights from Geotab's sessions at the Global Fleet Conference.
This year's Global Fleet Conference was held from October 26-28, 2021 both virtually and in-person in Miami, Florida. The Global Fleet Conference is an international event for fleet managers and executives responsible for global and regional fleets. The conference serves as a place for these leaders to come together for training, networking and education.
See also:
Fleet LatAm Conference: International fleet management, simplified
Global Fleet Summit APAC 2021 event recap
Data as the gateway to the future
During the conference, Geotab hosted a panel discussion titled, Multinational Data Solutions: Trends and Opportunities that offered a special focus on fleet operations in Latin America (LatAm). This panel brought together fleet experts who shared their own experiences with creating connected vehicle fleets on a global scale.
The session was moderated by Geotab's own Heidi DiAngelo, Global Business Development Manager, Signature Account Solutions and featured the following panelists:
Tim Rivera, Director, Fleet Management at DHL Express Americas
David Escobar, CEO at NaviSAF
Eduardo Allegre, CEO at Métrica Móvil
A major theme of this session was the concept of data as the gateway to the future of fleet management. As the fleet industry is evolving, it is becoming more apparent than ever the role data will play in fleet evolution. Not only does it connect drivers to fleet managers, but it can also serve to connect fleet operations around the world.
Panelists at the Global Fleet Conference session, Multinational Data Solutions: Trends and Opportunities. From right to left: Eduardo Allegre, Heidi DiAngelo, David Escobar, Tim Rivera.
Understanding the challenges of globalization
When it comes to globalizing fleet management, there is no such thing as a one-size-fits-all solution for global fleet management or expansion. That being said, one thing to keep in mind is that you can always leverage one platform — like MyGeotab, for example — for different purposes to better align with different fleet divisions or regions, as discussed during Geotab's panel.
Rivera pointed out that you need to understand each country's needs and cater your telematics solution to them.
For example, it's easy to say that driver safety and security are important in both the U.S. and LatAm regions. However, when you speak to someone from Latin America, driver safety may mean something completely different than to an American. There are different challenges that businesses can face for the same issue, so it's important to narrow your focus.
As Escobar put it: "You need to make something special for each country."
Leveraging the benefits of EV data and electrification
Another key topic discussed during Geotab's panel was the rise in adoption for electric vehicles (EVs) and how fleets can better manage the data they get from them.
As an example, Rivera provided details on DHL's LatAm EV adoption strategy and the steps they are taking to incorporate more EVs into their fleet.
A top tip from Rivera is to check in regularly with your OEMs to see what options they have available in your region. As EV options vary around the world, some areas may not have the right EV fit for their needs just yet. However, once you understand what the OEMs can offer, you can begin moving forward with your transition.
In addition, Rivera suggests you keep in mind the EV infrastructure available in your region. Some areas are farther along than others and it's important to know what options are available before investing in EVs.
Adopting new technologies
Another theme from the conference was third-party technology integrations, like those available on the Geotab Marketplace, and how they can benefit your fleet.
An example of a beneficial technology was Cameras and ADAS, which can help fleets improve driver safety. Cameras can help remotely monitor and record both in-cab and external vehicle activity to provide security, not only for the goods being transported but also for the drivers. This is especially important in LatAm regions where theft is a more common occurrence.
Panelists advised fleet managers to seek out companies that offer camera solutions and ask questions like:
What options are available in my region?
How will cameras help my company?
Can someone help coach me on managing camera data?
Introducing the new Geotab-Automotive Fleet collaborative video series
During the Global Fleet Conference, Geotab and Automotive Fleet also debuted the first of a four-part series titled: Data is the Gateway to Your Future Fleet. The series puts a spotlight on key leaders in the fleet management industry.
The first video focuses on the topic of big data insights, The panel discussion led by Heidi DiAngelo, featuring fleet industry experts:
Mike Antich, Editor of Automotive Fleet magazine
Hayley Barone, Global Road Safety Manager at Heineken
Mike Branch, Vice President, Data and Analytics at Geotab
Watch the first video in the series: "Big Data Insights — Big Fleet Evolution."
Data and analytics are critical to helping companies:
Increase fleet safety
Visualize fleet performance metrics with dashboards
Break down data silos in corporations
Globalize data standards to harmonize fleet data
How data and analytics support the different areas of improvement in businesses and communities.
Did you know that both existing or growing multinational fleets can benefit from Geotab's connected vehicle data solutions? To learn more about the solutions Geotab has to offer, request a demo today.
Originally published on June 25, 2019.
---
If you liked this post, let us know!
---
Disclaimer
Geotab's blog posts are intended to provide information and encourage discussion on topics of interest to the telematics community at large. Geotab is not providing technical, professional or legal advice through these blog posts. While every effort has been made to ensure the information in this blog post is timely and accurate, errors and omissions may occur, and the information presented here may become out-of-date with the passage of time.
Get industry tips and insights
Sign up for monthly news and tips from our award-winning fleet management blog. You can unsubscribe at any time.
Republish this article for free
Other posts you might like