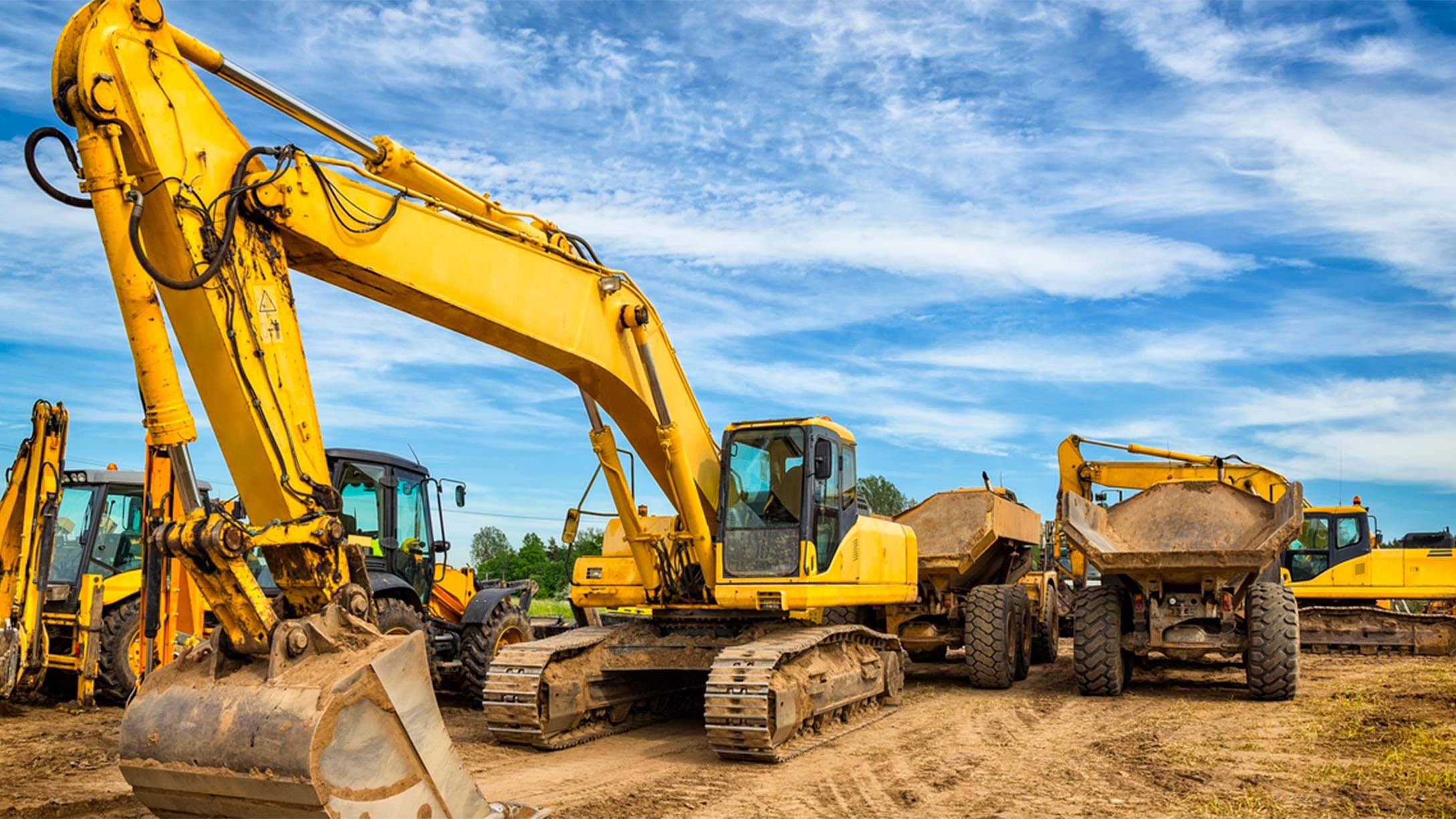 When Is a GO RUGGED Device Required?
---
A quick explainer on GO RUGGED.
When do you use a Geotab GO fleet tracking device and when a GO RUGGED? The answer is actually pretty simple. If your fleet has heavy equipment, yellow iron, farm machinery, powered trailers and assets, or you are installing telematics devices where they will be exposed to outdoor elements, you need GO RUGGED.
If you are not using a ruggedized telematics device for these types of applications or harsh environments, you may not get the most from your telematics investment.
Why We Designed the GO RUGGED Telematics Device
Geotab designed GO RUGGED purposely so it could be used outdoors and handle environmental conditions on the work site such as ice, heat and dust. There are Geotab-connected vehicles all over the world encountering all kinds of terrain and weather.
Besides the elements, we also know that heavy equipment and vehicles come with grease, dirt and often high pressure washing. Therefore, we made a ruggedized version of the Geotab GO telematics device, rated to IP67 for protection against intrusion by liquids and solids. As well, for some companies, an IP67 rating is a requirement for aftermarket equipment.
GO RUGGED brings the benefit of GPS tracking to off road fleets, so they can measure and manage their costs and operations like any other fleet. Read the original press release.
How GO RUGGED Is Different
GO RUGGED is a ruggedized telematics device that has the same advanced GPS technology as the Geotab GO device, with the added benefit of being designed to the IP67 standard, which is the international standard for protection against intrusion of solids, dust, contact, and water. It is rugged and reliable, with support for most engine protocols.
Key Features of GO RUGGED:
Built to IP67 standards
Ruggedized polycarbonate/ABS housing resistant to impact, water and humidity
Extra cable for external installation away from the diagnostic port
Supports Geotab IOX expanders with a custom IOX harness
GPS technology, g-force monitoring, and engine and battery health assessment.
GO RUGGED operates in temperatures from -40 to +85 °C. The device meets SAE J1455 standard for thermal shock, mechanical vibration, operational shock and humidity. SAE J1455 sets out the recommended environmental practices for electronic equipment design in Heavy-Duty vehicle and tractor/trailer applications.
Find the full specifications in the GO RUGGED Support Document.
What Is IP67?
Both the GO RUGGED and its connectors are IP67-rated. IP67 is a classification set by the International Electrotechnical Commission protection against solid particles and liquid ingress. The number "6" indicates the highest level for protection against solid foreign objects, which might include dirt, dust, or even a hand. The second number in IP67, "7", indicates a very high level of protection for liquids (immersion up to one metre for 30 minutes).
Figure 1. The blue region in this illustration shows the scope of the IP67 rating.
Top Use Cases for GO RUGGED
There are a number of applications for GO RUGGED. Here are some examples of different use cases:
Heavy-Duty trucks
Heavy machinery
Off road vehicles
Yellow iron, earth-moving equipment and excavators
Mining equipment
Big loader dump trucks
Vehicles or devices do not have an interior cab
Trailers
Generators
Examples of industries which can benefit from GO RUGGED:
Construction
Utilities
Oil and Gas
Mining
Agriculture
Airports
What Can Happen if You Don't Use the Right Device
The Geotab GO device is ideal for a wide range of vehicle makes and models and fleet types, but for harsh applications, we recommend the GO RUGGED. A unit exposed to the elements without proper protection may not function as intended, may have a reduced lifespan and could lead to safety concerns. Corrosion can also affect communications in the vehicles or GPS could be inhibited.
Please always read the device support documents for important installation instructions and warnings.
Using the right device for the right job to ensure your fleet gets the most out of your telematics solution.
Related:
GPS Tracking for Construction Equipment: Security & Productivity
---
If you liked this post, let us know!
---
Disclaimer
Geotab's blog posts are intended to provide information and encourage discussion on topics of interest to the telematics community at large. Geotab is not providing technical, professional or legal advice through these blog posts. While every effort has been made to ensure the information in this blog post is timely and accurate, errors and omissions may occur, and the information presented here may become out-of-date with the passage of time.
Get industry tips and insights
Sign up for monthly news and tips from our award-winning fleet management blog. You can unsubscribe at any time.
Republish this article for free
Other posts you might like