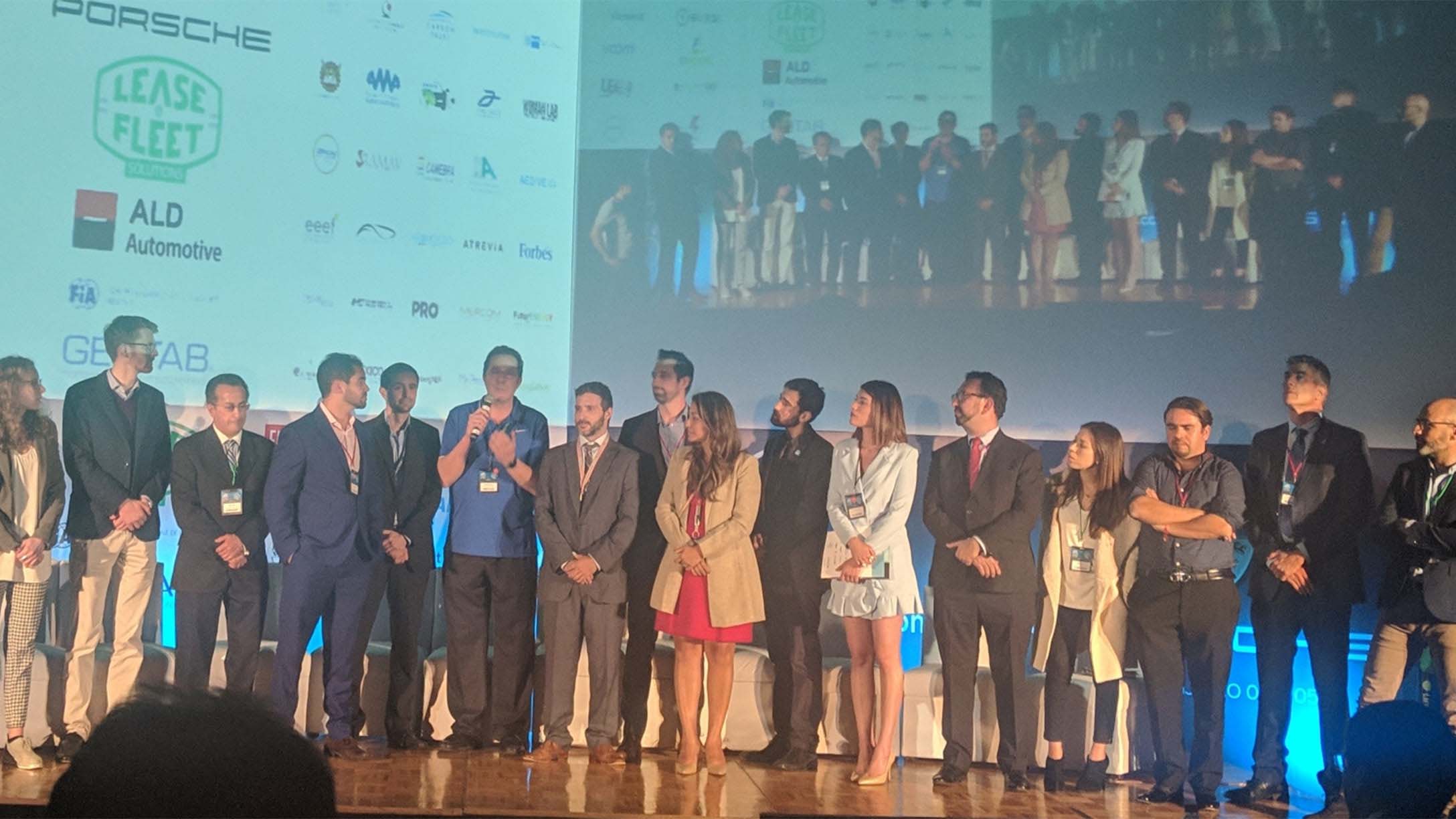 Highlights from LatAm Mobility Summit Mexico 2019
---
Top takeaways from the LatAm Mobility Summit in Mexico.
Latin America (with the Caribbean) is the most urbanized region in the world. However, along with urbanization comes a number of challenges. The LatAm Mobility Summit was founded with the intention of bringing together business and transportation professionals to address the challenges in the region. Geotab was one of the main sponsors at the LatAm Mobility Summit 2019 and spoke on the benefits of telematics.
Here is a summary of the top takeaways from the summit.
Data is the new oxygen
You cannot effectively manage without objective measurement. This truth underlines many of the new challenges faced by LatAm nations in everything from cybersecurity to sustainable mobility. Geotab's connected vehicles collect over three billion data points each day. This positions us to work with different industries and governments towards tackling current and future challenges.
Geotab's booth at the LatAm Mobility Summit 2019 in Mexico. From right to left: Javier Rodriguez, Krystel Villalvazo Mendez, Mili Muniz and Carlos Castillo.
Increasing efficiency and productivity
Smart mobility is driven by efficiency. Geotab helps businesses from a variety of industries realize new efficiencies by providing rich sources of vehicle data. For example, companies can look at records of idling time and identify the root causes. They can also look at idle time, which once lowered, improves the efficient use of vehicles while reducing emissions, fuel use and unnecessary wear-and-tear.
Productivity can also be enhanced by reducing vehicle downtime as significant vehicle failure or major repairs can be costly and cause service delays. Fleets can monitor engine faults with Geotab to detect issues and prioritize maintenance. Integrating predictive maintenance functions with telematics lets businesses know when vehicles need a tune-up or are showing warning signs.
Telematics for government
The rise of urbanization means that cities need to expand their resources across rising populations. City services also need to be flexible and responsive to match the increased demand. IoT can help empower organizations to optimize with real-time data. For example, Geotab's data.geotab.com is based on insights from aggregated data collected from hundreds of thousands of connected vehicles.
Geotab's big data initiatives, including data.geotab.com, can be harnessed by cities to learn about hazardous driving areas, locate intersections with high rates of collisions or near-miss events. Road conditions can also be monitored and reported directly to civil engineers or otherwise used to optimize government routes.
Living in a crowded urban center also means difficulty finding parking. Geotab's Searching For Parking dataset allows cities to target areas with high parking demand and make data-backed decisions on how to respond (signage, increased spaces, etc.).
Although electric vehicle adoption in Latin America is still in the early stages, cities have an important role to play in the transition by helping plan charging stations. The Geotab platform can be used to track the patterns of EVs and give city planners the insights needed to optimize their EV infrastructure.
Carlos Castillo speaking at the LatAm Mobility Summit 2019 in Mexico.
The future of big data in Latin America
Telematics can be a very helpful tool for stakeholders working towards more sustainable, safer and efficient cities. You can learn more about the use of telematics and Geotab from this My Press.mx interview [ES].
For further questions and inquiries, contact latam@geotab.com.
Related:
Fleet Safety and Sustainability in Latin America
Mexican Trucking Industry Undergoes New Regulations
---
If you liked this post, let us know!
---
Disclaimer
Geotab's blog posts are intended to provide information and encourage discussion on topics of interest to the telematics community at large. Geotab is not providing technical, professional or legal advice through these blog posts. While every effort has been made to ensure the information in this blog post is timely and accurate, errors and omissions may occur, and the information presented here may become out-of-date with the passage of time.
Get industry tips and insights
Sign up for monthly news and tips from our award-winning fleet management blog. You can unsubscribe at any time.
Republish this article for free
Other posts you might like