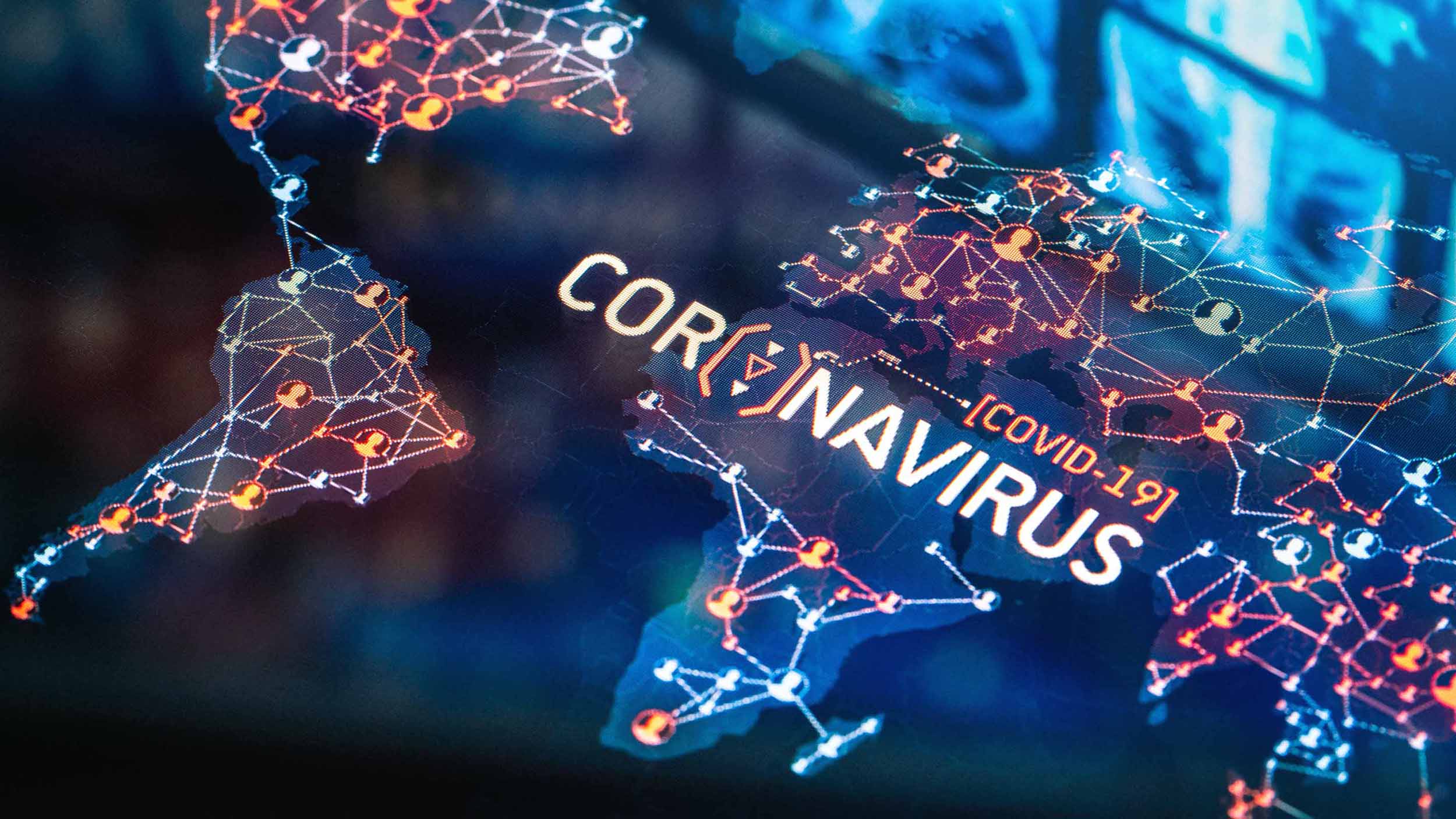 Behind the scenes: Commercial Transportation Recovery Dashboard
---
Learn more about Geotab's new Commercial Transportation Recovery Dashboard and how to leverage this information to benchmark your fleet.
In recent months, fleet activity has deviated from its normal rhythm. With the global pandemic in full swing, commuter traffic has decreased and the need for certain goods and services has been reduced. These factors have taken a toll on the commercial transportation industry, which has seen a dip in activity since mid-March when shelter-in-place orders were put into effect across North America.
Now, as the curve begins to flatten and more businesses begin to reopen, commercial transportation will start to rebound, climbing back towards normal operating levels. To provide a better understanding of how fleets are recovering, Geotab's Data & Analytics team has worked to create the Commercial Transportation Recovery Dashboard, a tool built to help managers gauge the health of their fleets compared to pre-COVID-19 activity levels, based on aggregated data from over 2 million Geotab connected vehicles. The Commercial Transportation Recovery Dashboard provides weekly data updates on overall fleet activity levels, industry-specific usage, trade and border-crossing frequency and fill-up activity.
To learn more about the Commercial Transportation Recovery Dashboard, we interviewed Mike Branch, Geotab's Vice President, Data & Analytics. See his answers to our questions below:
What is the Commercial Transportation Recovery Dashboard?
"Geotab's Commercial Transportation Recovery Dashboard is a tool for our fleet customers to help them benchmark their business against commercial fleet activity across North America versus pre-COVID-19 norms. Additionally, the dashboard can act as a macro-level tool that helps decision makers in the government understand how the economy is recovering."
He adds that now that things are beginning to appear more stable, attention can be turned to recovery efforts for businesses and communities alike. This new dashboard helps to visualize changes in commercial vehicle activity over time and can act as an alternative economic indicator for specific use cases.
"My hope is that if political decision-makers are seeing a dip in activity in certain industries, interventions can be made in a data-driven manner, such as the provision of stimulus in those areas that need greatest assistance."
How was the dashboard created?
Taking inspiration from Johns Hopkins' global COVID-19 tracking map, Branch and his team used the readily available aggregated data from Geotab to form the dashboard:
"We looked at pre-COVID-19 commercial vehicle transportation activity and took a window from February 1 to the middle of March for North America. We then looked at vehicle trip level data, segmented by geography and broken down by industry in twelve primary industry segments.
"We also looked at fuel," he adds. "Not the volume of fuel but the fill-ups—meaning the frequency of visits to gas stations where we see the tank level rise. We then segmented that by vehicle class (everything from passenger vehicles to heavy trucks).
"Furthermore, we wanted to get some insight into how cross-border trade has been impacted, so we examined all of the Canada-U.S. border crossings and U.S.-Mexico border crossings. We looked at the frequency of vehicles moving in either direction and how that compared to normal. We ended up seeing a larger dip in activity in Canada-U.S. versus U.S.-Mexico."
How can fleets use it?
Branch notes that fleet managers should be using this data to compare their performance to that of their industry, and use their findings to benchmark their own journey back to normal activity.
"I think from a benchmarking perspective it helps fleets understand the macro-level trends. It's not meant to be an operational micro-level tool. For instance, if I'm a fleet management company who has a number of customers that fall in these industries, I can help my customers benchmark their recovery versus the industry."
How does this data help fleets transition back to normalcy?
Branch believes the Commercial Transportation Recovery Dashboard is best used as an overall pulse check for your fleet and your industry:
"It can serve as a good pulse for the economy, not only now, but to monitor how things are changing on a forward-moving basis. It gives businesses that operate fleets a pulse on where they stand versus what we're seeing. It's not likely going to help them in their day-to-day activities, but if it provides a pulse that they can use as a benchmark to help make those decisions to better recover, that's what I'd like them to use it for."
Can this data be used to predict a timeline?
Though predictive analytics are not currently a part of this dashboard, Branch says you can start extrapolating from the data shown, but it would have to be done on a regional basis.
"It's not going to be an easy thing because we could extrapolate a trend, but then you have differing back-to-work policies by jurisdiction (not only at a federal but a sub-national level as well). For instance, as certain states and provinces—like Quebec—start opening for business, this will significantly impact any extrapolation and prediction. However, the existing data can be used to produce estimates whilst keeping this contextual data in mind."
What are the biggest takeaways from this data?
Here are several important insights based on the collected data in the Commercial Transportation Recovery Dashboard:
Fill-ups are going up.
"We've seen a huge uptick in light-duty truck fill-ups since the middle middle of March. It could be that fuel has dropped in price and people are trying to take advantage of multiple fill-ups."
Lack of school buses heavily impact bus traffic.
"If you look at the bus traffic, it's very low to norm on weekdays. On weekends it jumps up, which is an indicator that there's a lot of school bus traffic missing throughout the course of a week. Whereas on the weekend you wouldn't normally have school bus traffic. You're looking at a difference between 20% to 40% of the norm."
The construction industry is on an upswing.
"Something in terms of industry segmentation I found interesting to see is that the construction industry seems to be on a bit of an upswing right now. We can start to see that in some of the data. In the construction industry, what we're seeing, although it's recovering, there's still less activity on the weekend than normal, but more activity throughout the weekday."
Government fleets are more active on weekends.
"Government seems to be more active than normal on the weekend — trending around 95% of the norm versus 80% on weekdays. Compared to an industry like consumer services, this is interesting because most sectors have seen a reduction in activity on the weekends (compared to the norm)."
Consumer services are operating near normal.
"For businesses who operate in the consumer services sector — like landscaping companies — although there has been a drop and we see a slight uptrend, it's closer to normal activity on the weekdays (at about 80% of normal). But on the weekends we're not seeing nearly as much activity (closer to 50% of the norm)."
Australia hasn't been as hard-hit.
"Something I also think is interesting is that Australia really has not been hit nearly as hard as some of the other countries (operating between 90% and 98% of norm). And we see this same impact in Australia reflected in the news as well. I think what it comes down to is the remarkable job they have done in flattening their curve during the COVID outbreak."
North America is trending towards recovery.
"In North America, it seems like we are stable and on a slow upward trend toward commercial mobility recovery."
See the dashboard
View the Commercial Transportation Recovery Dashboard now: State of recovery from COVID-19.
The Data & Analytics team processes more than 30 billion data points per day from over 2 million connected devices. Previous large-scale data analytics projects include using accelerometer data to detect the 2017 Mexico City earthquake and using telematics to gauge the impact of Hurricane Harvey on Texas.
---
If you liked this post, let us know!
---
Disclaimer
Geotab's blog posts are intended to provide information and encourage discussion on topics of interest to the telematics community at large. Geotab is not providing technical, professional or legal advice through these blog posts. While every effort has been made to ensure the information in this blog post is timely and accurate, errors and omissions may occur, and the information presented here may become out-of-date with the passage of time.
Get industry tips and insights
Sign up for monthly news and tips from our award-winning fleet management blog. You can unsubscribe at any time.
Republish this article for free
Other posts you might like