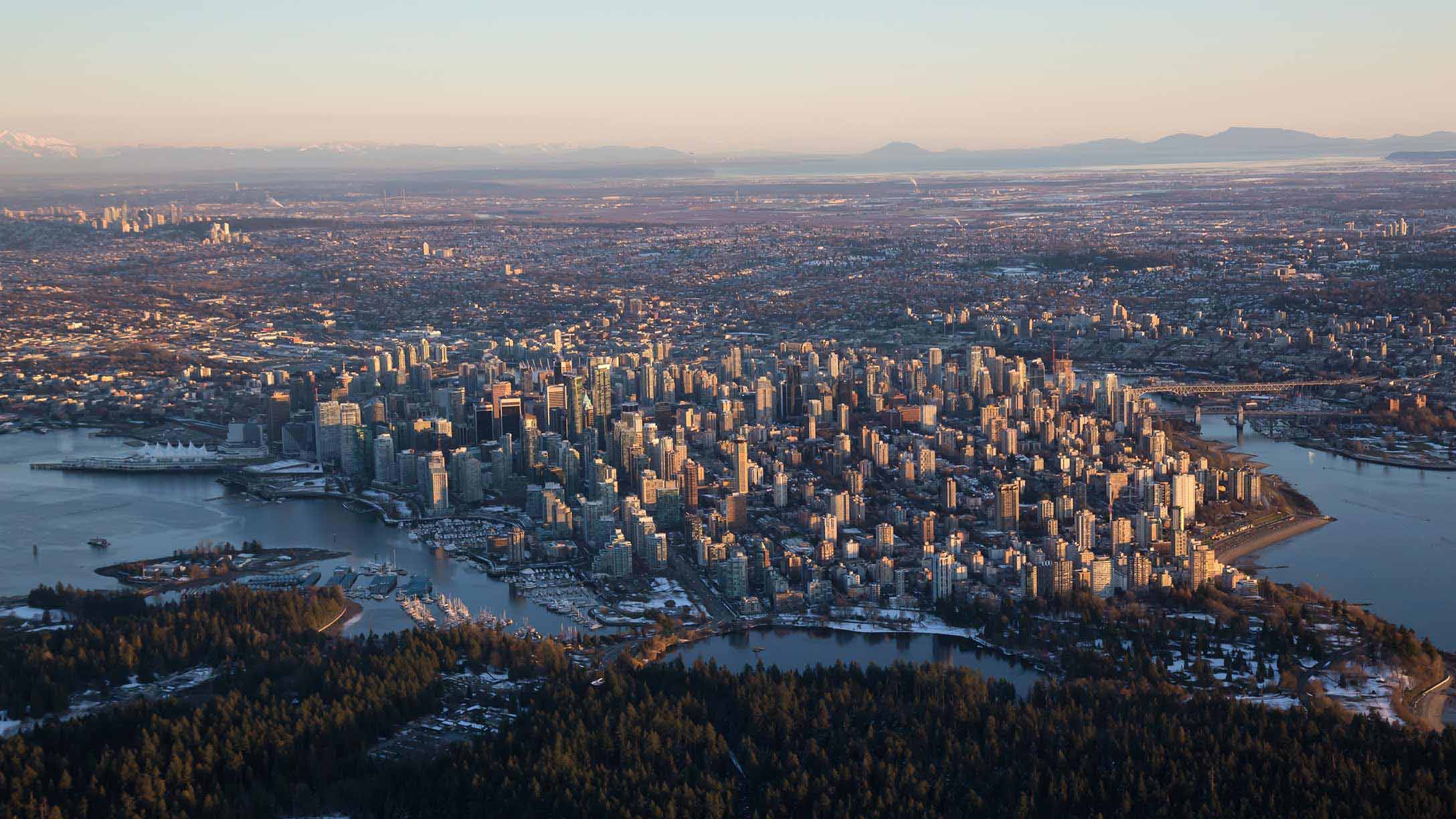 Smart Cities Challenge Canada: And the winners are…
---
Find out which city won the $50 million prize in the Smart Cities Challenge Canada. Details on all the finalists and top winners.
Back in November 2017, the Government of Canada launched the Smart Cities Challenge Canada. The competition was designed to strengthen communities nationwide and improve the lives of residents through the use of data and connected technology.
Smart Cities Challenge Canada Winners
On May 14, 2019, in Ottawa, Infrastructure Canada announced the four winners of the Smart Cities Challenge Canada, presented by The Honourable François-Philippe Champagne, Minister of Infrastructure and Communities.
City of Montreal wins $50 million prize
The top winner, receiving the $50 Million prize, is the City of Montreal, Quebec. The City's proposal focused on improving mobility and access to food through new methods of public transportation such as car sharing, bike sharing and autonomous vehicles. Inclusiveness was another key aspect of their proposal. Citizens will be given the opportunity to participate in local projects.
The other winners are:
$10 Million prize (open to cities with less than 500,000 population)
Nunavut Communities, Nunavut for its proposal to use a digital health and wellness platforms to connect and support the community, promote positive mental health and reduce the risk of suicide.
City of Guelph and Wellington County, Ontario for its proposal to create a Circular Food Economy, leveraging digital tools and mapping, to increase the availability of nutritious food and decrease waste.

$5 Million prize (open to communities with less than 30,000 population) – Town of Bridgewater, Nova Scotia for its proposal to reduce energy poverty by installing advanced home energy monitoring systems in low-income homes and other measures.
What is the Smart Cities Challenge?
The Smart Cities Challenge was established as an exercise in the promotion of forward innovative thinking about new ways to deploy Smart City technologies to address various community challenges, in cities, towns, and First Nations communities across Canada. It would not be cliché to suggest that all 130 applicants are winners. The grassroots competition encouraged hundreds of communities to come together with citizens, business, academia, healthcare, planners and government to prioritize technology, data and communications to make smarter, safer, healthier, more mobile and more efficient Canadian communities.
Building communities up with technology
These four winning proposals were selected by an independent panel of thirteen jury members, specifically because these plans were deemed best in terms of merit and creative usages of technology to solve real community issues while being fully implementable and measurable. The prize money is intended for the use of implementing and delivering on the Smart Cities Challenge proposals.
Here are more details on why each city won:
The Town of Bridgewater tables inventive ways to alleviate energy poverty, which affects 38% of the town's population, by 20% by 2025, with the use of smart technologies. The backbone of the proposal is the development of an intelligent energy management information system, to help homeowners monitor home energy, plan and cost out home improvements.
The Nunavut Communities project aims to create both physical and digital spaces across Nunavut where users can collaborate, share information and knowledge, access resources and support services. These unique community gathering places, called Makerspaces, will serve as "central hubs for digital and STEAM-based activities," as well as the arts, traditional cultural and language activities, and providing a chance to interact with peers and Elders.
The City of Guelph and Wellington County's winning plan states a goal to become Canada's first data and technology enabled circular food community by 2025. In doing so they would provide safer, nutritious, affordable, local food in a 50% more efficient manner, while reusing waste. Smart technologies will enable the production of more food, with fewer inputs and focus on distributing better access to healthy food across the region.
Through smart technologies Montreal proposes to make mobility more efficient and user friendly, while also increasing access to fresh and local food to the most vulnerable citizens. The City will develop an app to centralize the availability of multiple transit forms as well as a technology platform to manage inventory, sales, logistics, locations and donations of food to integrate with existing food services infrastructures.
Twenty finalists in three prize categories
Twenty finalists were selected and awarded $250,000 to round out their proposals into finished plans, ready to implement. The winners of the Smart City Challenge Canada were selected from the following list of twenty finalists:
$5 Million Prize Category-
Biigtigong Nishnaabeg (Pic River First Nation), Ontario
Cree Nation of Eastmain, Quebec
Town of Bridgewater, Nova Scotia
Mohawk Council of Akwesasne, Quebec
City of Yellowknife, Northwest Territories
$10 Million Prize Category-
Town of The Pas, Opaskwayak Cree Nation, Rural Municipality of Kelsey, Manitoba
City of Côte Saint-Luc, Quebec
Nunavut Communities, Nunavut
St Mary's First Nation and Fredericton, New Brunswick
Parkland, Brazeau, Lac Ste Anne and Yellowhead Counties, Alberta
City of Airdrie and Area, Alberta
City of Richmond, British Columbia
City of Guelph and Wellington County, Ontario
City of Saskatoon, Saskatchewan
Greater Victoria, British Columbia
$50 Million Prize Category-
Waterloo Region, Ontario
Quebec City, Quebec
City of Edmonton, Alberta
City of Surrey and City of Vancouver, British Columbia
Montreal, Quebec
Notable Smart Cities Challenge finalists
Richmond, British Columbia assembled an exhaustive proposal to "integrate data and coordinate emergency response" to minimize community effects resulting from natural disasters. Their plan also put forth smart solutions to mitigate traffic congestion and accidents, while also putting a focus on concerns surrounding climate change.
City of Yellowknife, Northwest Territories provided a very innovative proposal concentrated on the deployment of smart street lights to save energy, collect data and help tourism by limiting light pollution and making it easier to view the Aurora Borealis. The lights are dimmable by time of day, ambient light and motion. They speak to each other and city hall and provide a mix of data including vehicle movement, snow depth at the base and more.
Inspiring innovation
The Smart Cities Challenge and the resulting proposals will serve to benefit citizens within those communities as well as become a positive example of Smart City modernization for communities across Canada and the world. This program provided by the Government of Canada has culminated into a very positive success story, one which is sure to inspire continued Smart City growth globally.
Want to learn more? Find out how smart cities can benefit from connecting their fleet at Geotab.com/government/
More from Connected Vehicles:
Google Cloud Next 2019 recap: Connected vehicles as air quality sensors
NYC Vision Zero paves the way to safer streets
---
If you liked this post, let us know!
---
Disclaimer
Geotab's blog posts are intended to provide information and encourage discussion on topics of interest to the telematics community at large. Geotab is not providing technical, professional or legal advice through these blog posts. While every effort has been made to ensure the information in this blog post is timely and accurate, errors and omissions may occur, and the information presented here may become out-of-date with the passage of time.
Get industry tips and insights
Sign up for monthly news and tips from our award-winning fleet management blog. You can unsubscribe at any time.
Republish this article for free
Other posts you might like