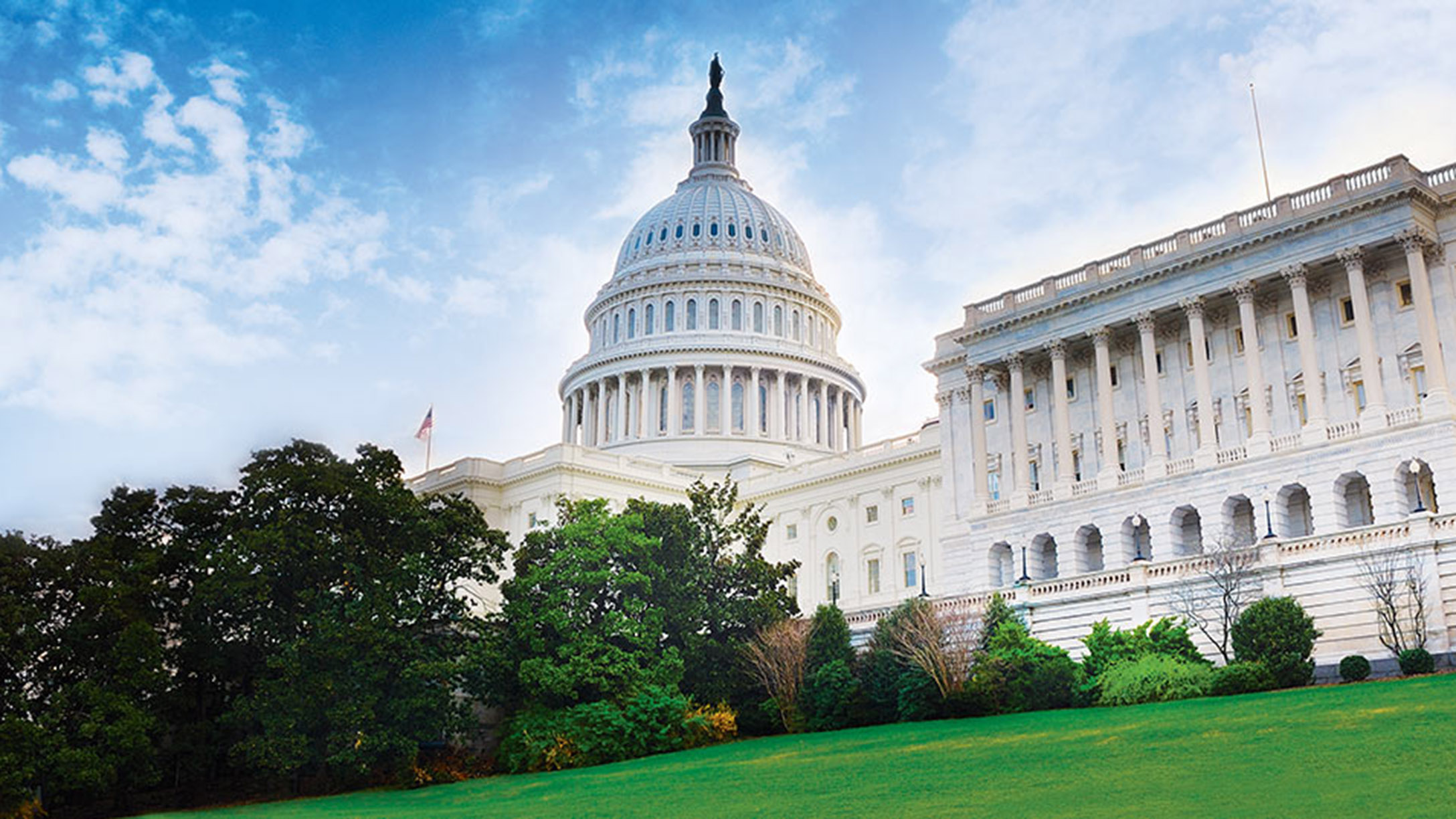 Sourcewell and NASPO ValuePoint make it easy for government fleets to purchase telematics
---
Geotab's newest contracts with Sourcewell and NASPO ValuePoint give government fleets across the U.S. and Canada a streamlined, cost-effective way to add telematics to their operations.
Geotab has recently added two contracts to what is becoming a growing list of blanket agreements across North America. These contracts, awarded by Sourcewell and NASPO ValuePoint are significant because they give government agencies across the U.S. and Canada (available through Sourcewell only) easier access to telematics.
Formerly known as the National Joint Powers Alliance (NJPA), Sourcewell is a membership-based municipal contracting agency offering cooperative contract pricing. NASPO ValuePoint is a non-profit, cooperative purchasing program that uses a lead-state, cooperative model, which has one state coordinate a sourcing team from other states to develop an RFP and evaluates the proposals, simplifying the procurement while delivering competitive pricing.
As with other single-source or blanket purchasing agreements such as those available in California or through the U.S. Federal Government's General Services Administration (GSA), the primary benefit of using Sourcewell or NASPO ValuePoint to procure telematics solutions is that agencies don't have to go through a time-consuming and expensive RFP process.
One-stop shopping with plenty of benefits
Avoiding the time-consuming and costly RFP process is perhaps the key benefit for any cooperative purchasing contract.
In fact, the cost benefits of procuring a Geotab device through the Sourcewell or the NASPO ValuePoint contract are hard to beat: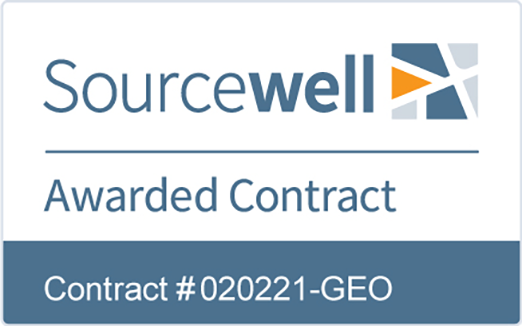 No capital expenditures and no lock-in term commitments: There are no up-front costs to procure the Geotab solution, which gives agencies the flexibility to acquire telematics outside of traditional budgeting periods, and avoids lengthy contract periods.
Competitive pricing: Geotab's pricing includes our top-rated ProPlus package, which comes with the features and functions designed to optimize your fleet's operations.
Fixed national discounted pricing and bundle offer: The bundle offer through the Sourcewell or NASPO ValuePoint contract includes a GO device, the ProPlus Plan, harness and installation for one monthly fixed price, allowing for maximum purchase flexibility at a low cost.
Get what you want: Flexibility isn't only in the bundle offer. You can choose to add more products and services that you need — not just what's available off the shelf. We're also committed to putting the effort in to make sure that Geotab's products are readily and easily available at the time of purchase.
In today's world, one of the biggest threats government fleets face is to their data security. With Geotab, you will be getting not only value but peace of mind. Geotab has established itself as a leader in securing telematics data in part by meeting the stringent security requirements set forth by the U.S. Federal Government. This means that you can rest easy and trust that your data is safe.
Investing in a sustainable future
Around the country, governments of all sizes are committing to carbon-reducing sustainable policies. Fleets are often key to these efforts, either by controlling traditional fuel use or by transitioning to electric vehicles (EVs), and Geotab is there to support this transition. Geotab's complimentary Electric Vehicle Suitability Assessment (EVSA) tool provides fleets with the data they need to understand where it makes sense to go electric and provides insights that help enhance the efficient operation of both ICE and EV fleets in one single platform.
These contracts allow fleets to bank on a sustainable future. Whether it is an ICE vehicle or an EV, telematics is the key to accurately identifying the reduction of greenhouse gas emissions. Geotab's Sourcewell and NASPO ValuePoint contracts will provide accurate data including light- and heavy-duty vehicles, winter operations and asset tracking monitoring.
What is available in the contracts?
The Geotab telematics solution consists of the easy-to-install GO device powered by MyGeotab. The open API solution includes everything fleets have come to expect from a robust telematics platform, including Active Tracking, geofencing, mapping capabilities, a powerful rules engine, collision reconstruction information and customized reporting.
With the open platform, fleets can integrate the Geotab solution into other fleet management platforms, add solutions available through the Geotab Marketplace, or build their own bespoke apps to meet the specific needs of the agency's operations.
As a government fleet manager, you know that your operation has very unique requirements that are distinct from commercial fleets. And because of that, Geotab has developed solutions that are specific to government fleets, including:
Public Works solution, which is designed to help you meet the challenges of varied environments and seasonal conditions, by helping your agency manage vehicles such as salt spreaders, snow plows, street sweepers and waste management vehicles.
Camera solutions are becoming a necessary piece of equipment for a growing number of fleets. Geotab's forward- and cab-facing cameras, which are equipped with DVR functionality, are designed to monitor driver activity to help keep them safe and secured while on the road — no matter if it is a traffic-clogged urban area or a deserted mountain road.
Keyless and Motorpool solution is a scalable, digital key solution designed to help protect your assets, reduce costs and increase utilization for your motor pool.
Driver Identification allows you to track who is using the vehicle and when. This feature includes in-cab coaching and text-to-speech capabilities for driver feedback.
Extended Coverage, provided by the IOX-SATIRDV2K1, IOX Iridium satellite Add-On, which includes harness and antenna, installation, training and a monthly service plan. With this Add-On and the IRIDIUM Satellite modem, if one of your vehicles travels outside of cellular or network connection, you can continue to track it even if cellular activity is lost.
Original Equipment Manufacturer (OEM) integration: OEMs are beginning to include embedded telematics devices in their vehicles right on the assembly line. To support fleets wanting to use the OEM embedded solution, Geotab's OEM telematics solution integrates OEM vehicle and equipment data into MyGeotab to provide a holistic view of fleet data on one easy-to-use platform. This option is available at a monthly rate.
These are just a sample of the features that governments throughout North America are taking advantage of to increase productivity, minimize risk and cut costs.
Taking the first step
While both Sourcewell and NASPO ValuePoint offer a comprehensive solution at a competitive price, the avenue to these benefits are different.
Sourcewell
To get all of the benefits of Geotab's Sourcewell contract, all you need to do is to fill out the online membership application. Your organization may even already be a member, which is checked first thing in the application process.
Once you have qualified, you can contact Geotab or a Geotab Reseller for a quote. Purchase orders are then processed using the Geotab Sourcewell contract number (020221-GEO) and your agency's Sourcewell account number, which you will receive on completion of your membership application.
NASPO ValuePoint
To take part in a NASPO ValuePoint contract, you will have to determine if the state you're located in has executed a statewide participating addendum (PA) with one or more NASPO ValuePoint contractors. If so, you will be able to purchase from a Master Agreement as you would with any other state contract. However, if your state hasn't entered into a statewide PA, then you will have to get approval from your state's chief procurement officer.
To access the NASPO ValuePoint Contract, the Geotab contract number is MA3695.
Book a demo
With these two contracts in place, now is the perfect opportunity to either install telematics for the first time or expand the number of vehicles you're tracking with it.
Schedule a demo now. Our government fleet advisors would be happy to walk you through the process and answer any questions.
See also: Access to vehicle data is essential to business and governments, now more than ever
---
If you liked this post, let us know!

Brian King
Business Development Manager, Government
---
Disclaimer
Geotab's blog posts are intended to provide information and encourage discussion on topics of interest to the telematics community at large. Geotab is not providing technical, professional or legal advice through these blog posts. While every effort has been made to ensure the information in this blog post is timely and accurate, errors and omissions may occur, and the information presented here may become out-of-date with the passage of time.
Get industry tips and insights
Sign up for monthly news and tips from our award-winning fleet management blog. You can unsubscribe at any time.
Republish this article for free
Other posts you might like