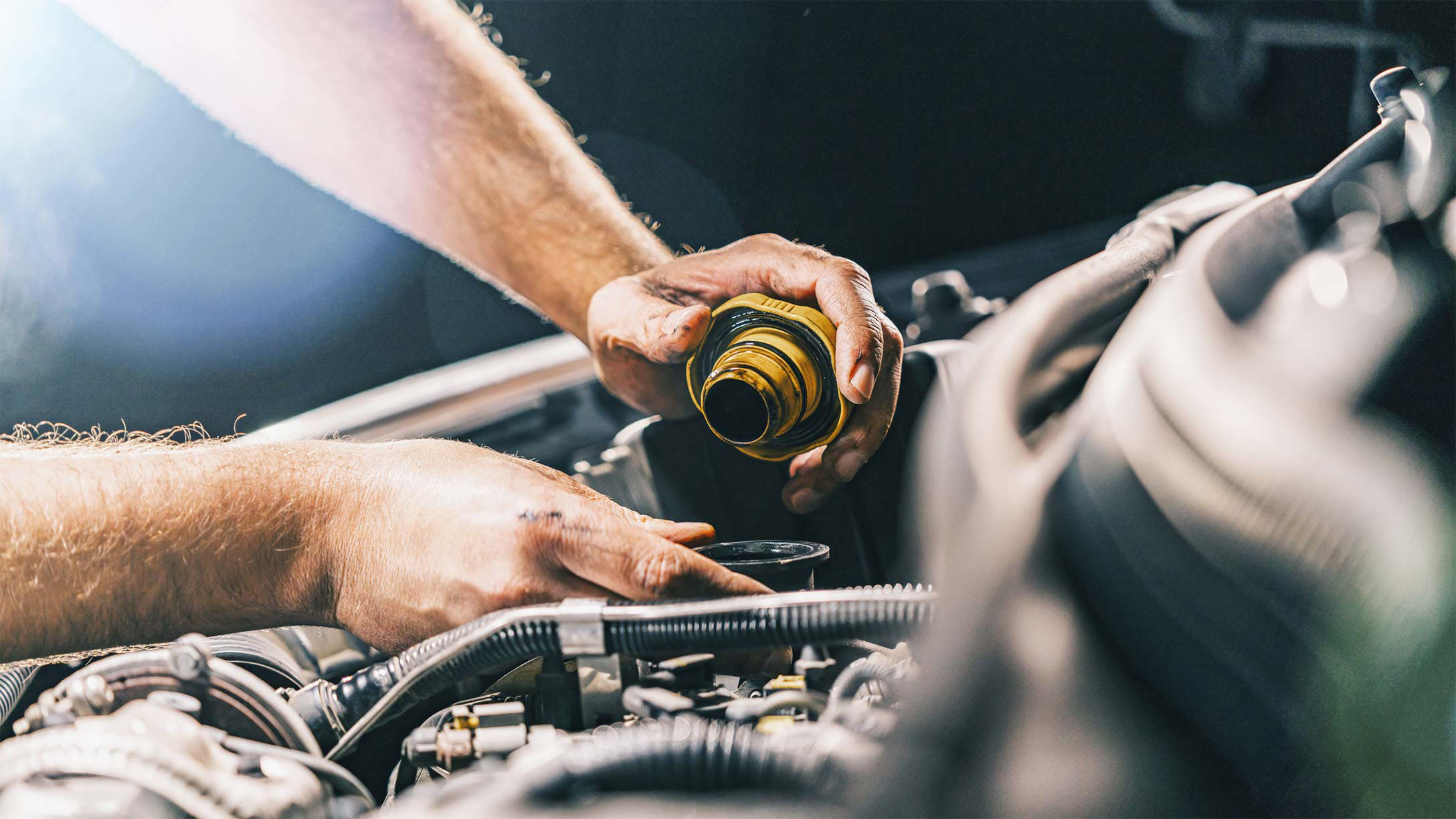 Top 3 tools and tips for successful fleet maintenance in MyGeotab
---
Rules and reports to help fleets keep their vehicles in top condition.
Scheduling maintenance has always been a best practice when it comes to safety and cost management. Costs associated with vehicle downtime include lost vehicle revenue opportunity per day, loss of driver productivity, penalties resulting from late deliveries.

And now, with skyrocketing costs and labor, part and replacement vehicle shortages, preventing downtime and unscheduled maintenance events has become more important than ever.
These reports and tools, available through MyGeotab and the Geotab Marketplace, support proactive fleet maintenance management and can help protect your business from unnecessary downtime and expenses.
See also: Extend vehicle life cycle with maintenance reminders and reports
1. Dynamic Vehicle Maintenance Report
Keep maintenance on track by setting rules based on date, distance driven or engine hours.
Use the free Dynamic Vehicle Maintenance Report to set reminder conditions for preventative maintenance, based on date, distance driven, or engine hours. Access reports that identify vehicles due for maintenance, the specific service they need (oil change, tire rotation, etc.), and the reminder conditions that were triggered.
This report is a simple and effective tool for staying on top of maintenance needs. It helps you maximize asset utilization and maintenance planning.
2. Advanced Reminders Report
Proactively manage resources and track individual and fleet-wide maintenance events.
The Advanced Reminders Report, a built-in-report that does not need to be accessed through the Geotab Marketplace, works with the Maintenance Reminder Rules feature to help you meet scheduled maintenance goals to prevent downtime and avoid more expensive repairs. Set reminders for individual vehicle and fleet-wide events from tire rotation and oil changes to DOT fleet safety inspections.
Receive a custom report via email to see what's coming up, so you don't have to go looking for the information. Plus, since it's shared in either PDF or Excel format, it's easy to pass along to others in the organization.
Read this blog post to learn more about email reports.
In this video, you will learn how to schedule maintenance reminders in MyGeotab:
For a step-by-step walkthrough of how to set up an Advanced Reminders Report, go to this blog post: Fleet maintenance woes? Automation is the answer
3. Aggressive and after hours driving rules
Manage safety and extend the life of your vehicles with customized rules.
Aggressive habits, such as stomping on the gas or acceleration pedal to speed ahead can take a toll — both on the condition of the vehicle and the company's bottom line. Enabling these built-in safety rules in MyGeotab can help combat aggressive driving and reduce maintenance costs:
Harsh Braking
Hard Acceleration
Harsh Cornering
The After Hours Usage rule prevents extra miles being put on vehicles when they are supposed to be parked for the day.
Sliders enable you to customize rule sensitivity. For example, if you know that harsh cornering has been an issue in the past, you can increase the sensitivity by moving the slider to the right and the rule will trigger at a lower g-force value.
MyGeotab rules help you automate management. When rules are broken, you receive notifications via email or alerts so you can take the necessary action.
Read this blog post to learn more about the value of setting rules in MyGeotab.
Effective maintenance helps extend vehicle life, increase uptime and reduce costs
Proactive management involves knowing when vehicles are due for service, being aware of unexpected faults, and managing and prioritizing schedules to prevent too many vehicles from being out-of-service on any given day. MyGeotab reports let you track maintenance needs from a central location, monitor fleet goals and metrics, and easily schedule current and upcoming events. They enable preventative and predictive maintenance of your growing fleet so you can keep costs down and maximize vehicle uptime.
Visit the Geotab Community to ask questions, or post your own success tips or stories to help others.
---
If you liked this post, let us know!
---
Disclaimer
Geotab's blog posts are intended to provide information and encourage discussion on topics of interest to the telematics community at large. Geotab is not providing technical, professional or legal advice through these blog posts. While every effort has been made to ensure the information in this blog post is timely and accurate, errors and omissions may occur, and the information presented here may become out-of-date with the passage of time.
Get industry tips and insights
Sign up for monthly news and tips from our award-winning fleet management blog. You can unsubscribe at any time.
Republish this article for free
Other posts you might like