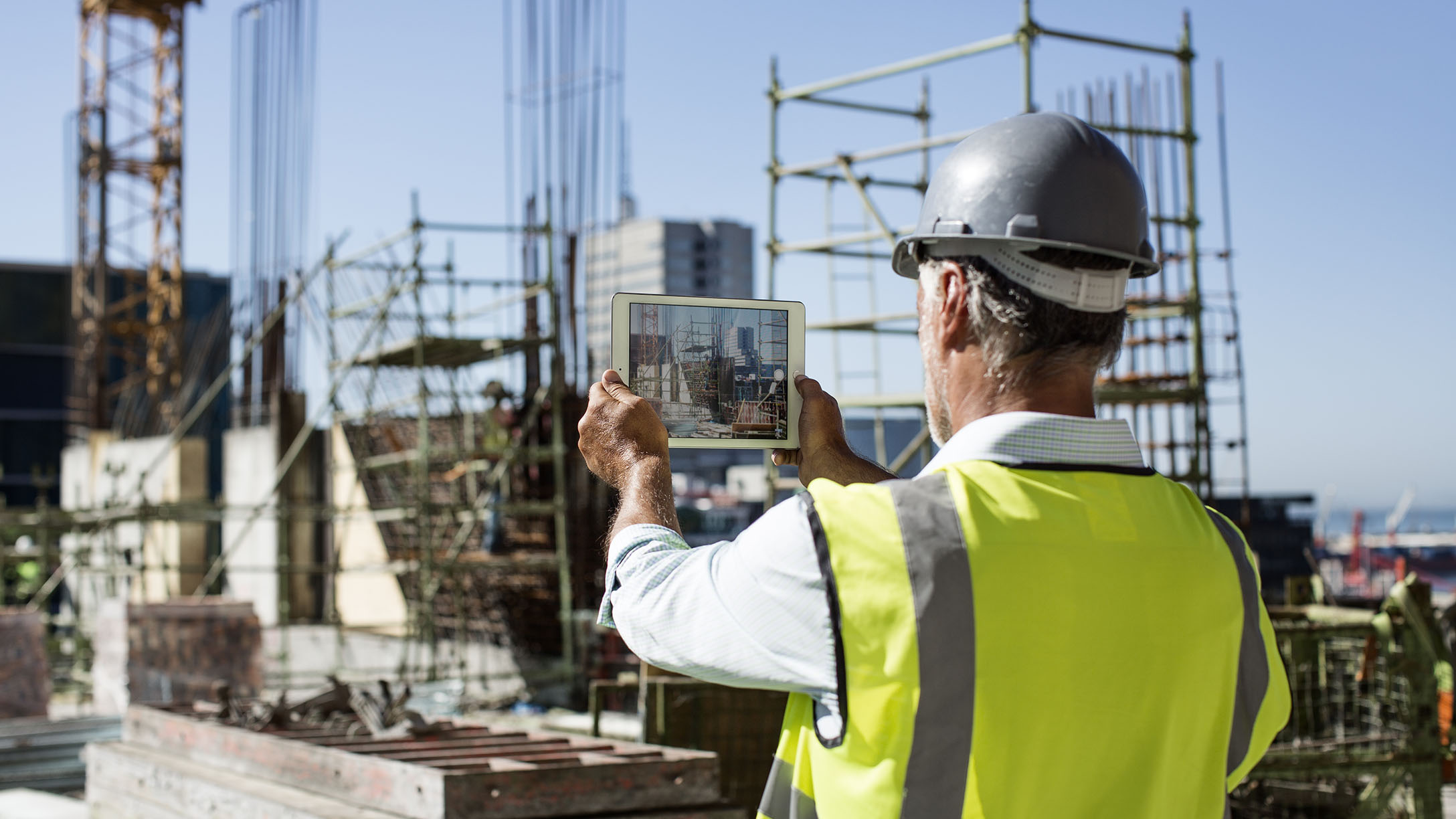 Back… to the future of off-road technology
---
Read how technology is shaping the landscape of off-road fleets. Electrification, worksite safety, and automation will look different in the years to come.
As fleet managers around the world shift their fleets to electric vehicles (EV), off-road fleet managers may have thought full electrification was as fictional as the classic film, "Back...to the Future". But with the rapid expansion of EV options entering the market, off-road fleets are beginning to see that the "future" is near.
The truth is, we can't talk about the future of fleets without talking about electrification. We're still in the early days of zero-emission vehicles, but what does the future of electrification look like for off-road fleets?
71% of respondents in a Waytek report believe that "electric equipment will become more prominent than fuel-powered equipment." This is despite the current challenges of battery management, initial cost investment and overall industry adoption, which remain barriers to electrification.
Regardless, year-over-year, more heavy-duty equipment manufacturers are starting to ramp up and offer electric equipment — like Volvo's excavator and wheel loader, JCB's latest zero-emissions E-TECH offering, Komatsu's electric excavator, and CAT's electric offerings — and more companies are starting to adopt this equipment for their off-road fleets.
While it's true that the initial cost of "going electric" may be higher due to supporting infrastructure investments, some fleets are finding that the potential long-term savings outweigh the upfront investment.
According to the same Waytek report, some of the biggest benefits of off-road and heavy-duty vehicle and equipment electrification include:
Long term energy/fuel cost savings
Reduced greenhouse gas (GHG) emissions
Reduced maintenance time and costs
Quieter worksite operation
Access to useful electric equipment data
Full electrification takes time and investment, but the long-term benefits can also include collecting data that supports operations, like battery charge percentage to maintain required levels of charge; charging status to monitor charging progress and completion; and energy consumption to optimize equipment use and monitor performance.
So that's what the future holds for the electrification of off-road vehicles. What about worksite safety?
See also: Put Telematics to Work in Off-Road Vehicles
Worksite safety is always a priority
In 2019, there were 1,061 fatal collisions and 195,600 non-fatal injuries in the construction industry, the highest of any industry sector, costing the U.S. $5 billion dollars per year.
That's a hefty price tag. Here are three ways companies are combating collisions, fatalities and the associated costs:
Use telematics data to monitor hours, location and engine diagnostics to help maintain the overall health of a fleet.
Provide access control to off-road machines to help prevent unauthorized use and make certain only trained employees can access designated vehicles.
Provide worksite monitoring for temperature, noise levels and humidity to improve safety and prevent collisions and violations.
Technology will also play a big role in the improvement of worksites. Safety should always be of concern when adopting new technology. And with the hope of a safer worksite for everyone, companies are also testing and investing in autonomous technology.
See also: 5 off-road equipment tracking challenges and how to overcome them
If my calculations are correct, automation is coming!
Autonomous vehicles haven't taken over our roads yet — and neither have flying cars — but automation is becoming a bigger part of the off-road story.
While talk about automation often centers around the fear of worker displacement, automation actually offers greater potential to enhance work environments and complement workforces rather than completely displace them.
LIDAR systems and GNSS networks are two examples of automation technology in use today. LIDAR (Light Detection and Ranging) uses light as a pulsed laser to measure distances. GNSS (Global Navigation Satellite Systems) are satellite networks that transmit location and time-identifying signals to determine precise global positions when performing machine-guided tasks like paving, grading or drilling.
So, what can we expect in the future?
While LIDAR and GNSS systems have been around for decades, we're seeing companies like CAT and Volvo test more automation technologies. However, the reality is that construction sites are unpredictable and there's a big difference between testing environments and real-life applications.
Looking forward to the future of off-road
Off-road fleets are adapting to trends and emerging technology to be more safe and efficient. More electric equipment means quieter and greener worksites, innovations in technology enable safer work environments, and enhanced automation opens up new efficiencies in both safety and production capability.
Understanding how electrification, safety and automation are evolving, means you can prepare your fleet today!
Learn more about how telematics can support the future of off-road technology.
See also: How the AirQuality project is creating cleaner air in German communities
---
If you liked this post, let us know!
---
Disclaimer
Geotab's blog posts are intended to provide information and encourage discussion on topics of interest to the telematics community at large. Geotab is not providing technical, professional or legal advice through these blog posts. While every effort has been made to ensure the information in this blog post is timely and accurate, errors and omissions may occur, and the information presented here may become out-of-date with the passage of time.
Get industry tips and insights
Sign up for monthly news and tips from our award-winning fleet management blog. You can unsubscribe at any time.
Republish this article for free
Other posts you might like