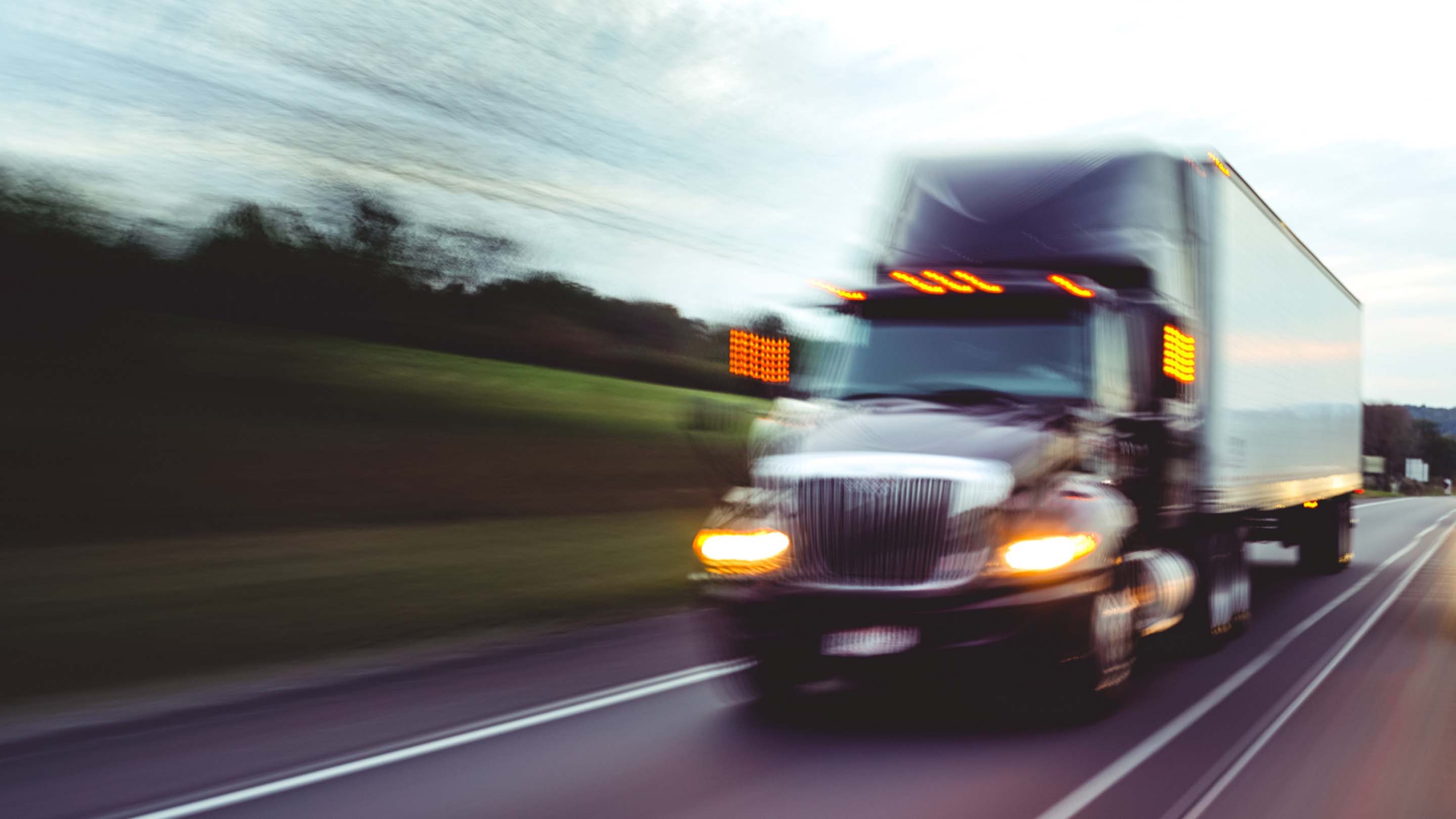 Why use telematics in an economic downturn?
---
Learn how telematics can help businesses do more with less
We are entering into uncertain economic times. Right now, business leaders and managers are assessing the impact of COVID-19 and revising their forecasts. When times are uncertain, how can you manage your way out of that? For fleets, targeting productivity and asset utilization is key in an economic downturn, and telematics is a critical tool for managing both those areas.
See also: How last mile delivery fleets are customizing the Geotab solution
The economic outlook for 2020
Last fall, economists predicted that a possible recession was on the horizon. The yield curve inversion in the U.S. signaled that a downturn was coming within the next nine months to a year. The United Nations also warned of a global economic slowdown in its 2019 Trade and Development report.
However, recent events have caused volatility in the financial markets and radically revised the economic forecast for 2020. Businesses no longer have the time to prepare as expected.
Depending on the industry, some businesses will benefit from the current situation, such as big box and online retailers, makers of cleaning products, as well as last mile delivery companies and grocery delivery. Service contractors, home maintenance and small businesses may be hit harder. Now, and as it always does, the trucking industry is playing an essential role by keeping goods moving and delivering emergency supplies.
What can businesses do?
First step: Taking care of employees
First concern is always health and family. Companies are checking on and reassuring employees. They are updating their health and travel policy, planning communications and work arrangements.
Next step: Taking stock of the situation
Economic uncertainty will hit at the pulse of a business. Dropping fuel prices, travel restrictions, shipping/importing changes, all these things impact regular business operations. Some businesses with fleets may be seeing increased costs, and in cases of supply chain disruptions across borders, longer order-to-delivery times for assets.
Long-term goals will be revised. It can mean a freeze on new development projects and pilot programs.
Stabilizing the business, reviewing the numbers and looking ahead is next. What is the impact on sales? Will the situation negatively affect the revenue forecast for the rest of the year? What about expenses? These are questions many businesses are asking right now.
Creating efficiencies with telematics
Although there are some things that a business cannot control, there are some things that can be changed to make a difference.
Telematics is a relevant technology to help leaders see trends in their business and provides a toolset for helping them steer a path through uncertain economic times. Especially for businesses dealing with austerity measures or needing to downsize, telematics can provide the insights for making an informed decision on what direction to go.
In uncertain times especially, telematics support businesses in three key areas:
Asset utilization
Business integration
Safety
As well, telematics will continue to be an important tool for electric vehicles (EVs), whether in helping fleets select the best fit EVs or managing the ones they already have.
Asset utilization: Working smarter with less
Fleet utilization, or asset utilization, is all about understanding the total cost of running equipment and matching the vehicles and equipment to the needs. For some businesses experiencing a shortfall, this means, balancing the fleet out to only what is being used. For others, it means figuring out how to get more vehicles and assets on the road to service a short-term increase in demand.
Questions to ask:
How many and what vehicles do you have?
How are they being driven?
Where are they being driven?
Are all vehicles being kept busy?
To operate as a cost-efficient business in recession, asset utilization is the most important thing. This exercise includes conducting an asset balance, studying customer visits, and looking at how vehicles are supporting customers. How can a business get the right assets to work smarter and drive down costs?
If assets are under-utilized, fleets might put a pause on new vehicles, consider outsourcing or maybe carsharing. Other options include clustering customer visits or expanding territory sizes.
Examples of telematics solutions for asset utilization:
Trip summary reports — Compare distance, time driven and idling time for each vehicle in the fleet. See how much time drivers spend inside customer, office, home and non-customer zones.
Sample MyGeotab Activity and Trips Summary Report.
Route optimization — Streamline and drive down costs. Fleet managers can see a detailed route summary and compare planned vs. actual routes in MyGeotab. Integrated routing solutions use smart algorithms to plan out the best routes with the right drivers at the right times.
Create routes in MyGeotab and then optimize them by re-organizing stops based on the shortest distance between them.
Many more options are available on the Geotab Marketplace.
Fleet integration
Seeking out integration services is another important business strategy. Joining customer relationship management (CRM) and enterprise resource planning (ERP) back office systems together with telematics can improve productivity efficiency and communications within an organization.
Having employees learn and manage multiple platforms is time-consuming and expensive. Integrating software systems gives companies a clearer view of operations and lets employees focus less on manual data tasks, freeing them up to work on cost management. Businesses can also automate through ways like mobile forms, saving time at the customer site and reducing errors.
Save with better safety
It's always important to focus on safety, even in a time like this. Removing focus from safety can be harmful to the bottom-line. Proactive fleet safety can help manage costs related to collisions, maintenance, downtime, and is important to safeguarding employees and overall road safety.
A business owner or fleet manager can't be in the vehicle with every driver. Telematics offers specialized solutions for tackling hard braking, aggressive driving, and risk management. What's more, it can help businesses evaluate and make sure they hold on to the right drivers based on safety and performance.
Examples of telematics solutions for safety:
Collision reconstruction — Get a detailed understanding of what happened before, during and after a collision.
Driver scorecard — Promote safer and more fuel efficient driving.
Dash cams — Capture video of collisions and other critical traffic events and bad behavior.
Electric vehicle support
Another area to mention is EVs. Although EV production and sales could be impacted this year, EVs will continue to present a viable and cost-effective option for fleets when total cost of ownership and maintenance are taken into account.
In the long run, the trend is toward electrification. EV sales are set to meet and surpass the sales of gasoline vehicles by 2038, according to Bloomberg New Energy Finance. Stricter emission regulations in the UK, EU and California provide further motivation for going electric. For fleets that currently have or are planning a switch to EVs, telematics is indispensable for analyzing and monitoring performance, including energy usage and EV charging.
Why Geotab
Geotab is different, in that we provide solutions for asset utilization and business agility, and offer much more than trips on a map type of product. With our ecosystem, companies can customize a solution for their needs today and tomorrow.
We can support businesses in finding a path forward. Whether a company is growing, working through a rough patch, or looking to maintain costs, Geotab is a critical tool for helping businesses identify areas of improvement and managing them.
The very first pillar of Geotab, was productivity and asset utilization. However, we can help fleets with much more than that, including fuel and compliance management, maintenance planning, fleet sustainability, and electric vehicle management.
Conclusion
In a downturn, companies will be making some quick decisions and revenue and expense adjustments. Decisions still need to be made, but in a more accelerated way. Telematics is about helping you navigate uncertain times. A fleet management platform like Geotab can help businesses retune and maintain cost controls to stay agile, and supports planning on where to go next.
Learn more about finding cost savings with telematics in this white paper: Increasing fleet profitability with telematics
---
If you liked this post, let us know!
---
Disclaimer
Geotab's blog posts are intended to provide information and encourage discussion on topics of interest to the telematics community at large. Geotab is not providing technical, professional or legal advice through these blog posts. While every effort has been made to ensure the information in this blog post is timely and accurate, errors and omissions may occur, and the information presented here may become out-of-date with the passage of time.
Get industry tips and insights
Sign up for monthly news and tips from our award-winning fleet management blog. You can unsubscribe at any time.
Republish this article for free
Other posts you might like