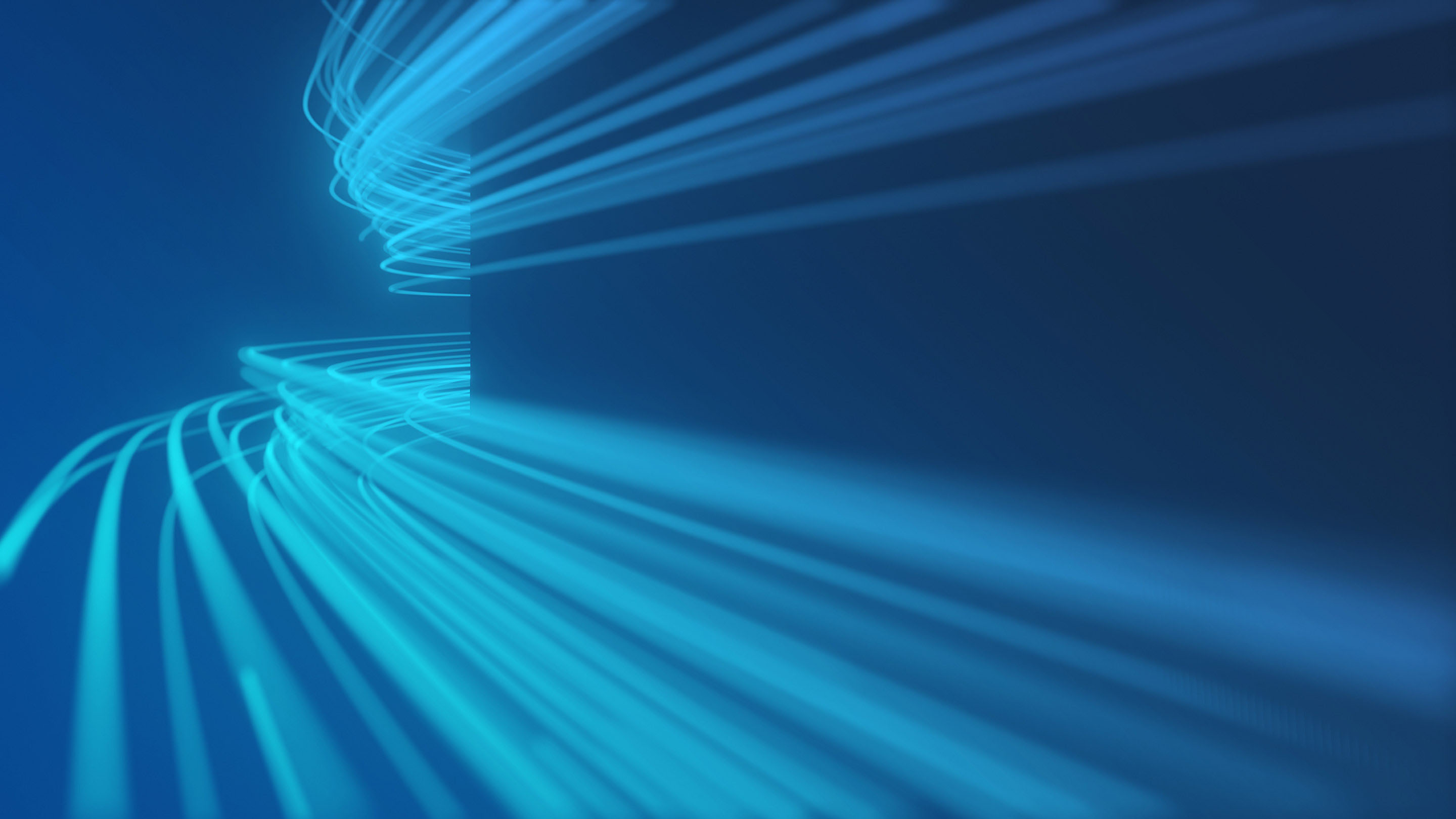 Waste and recycling fleets lead the way in smart use of IoT
---
Waste and recycling fleets are using IoT for real world productivity and safety gains. Read about new truck tech like cameras, CNG fuel monitoring and TPMS.
Technology is front and center for fleets in the waste management industry. Waste and recycling fleets are leading the way in showing how the Internet of Things (IoT) can be leveraged for real world benefits. Connected waste collection vehicles are becoming an important step in achieving targets for sustainability and fleet optimization.
Broadly speaking, the waste industry can be broken into two categories: 1) residential curbside pickup and 2) business bin pickup. From there, waste companies can specialize into niches such as trash, yard waste, medical waste, recycling or dumpsters, bins, or bulk pickup.
Like any other fleet, no two carriers in this space will ever have exactly the same needs or pain points. However, there are some common challenges the majority may want to solve. Geotab is actively adding new Marketplace solutions to fill those gaps and support the goals of waste management fleets.
In this article, we'll take a look at the wide range of automotive IoT / telematics solutions for fleets in waste management.
Technology for Waste and Recycling Trucks
Open platform fleet management technology like Geotab has many benefits for fleets, such as advanced data capture and GPS logging, special algorithms, and integration with third-party sensors and devices. Here are some of the ways that waste and recycling fleets can use telematics:
Productivity
In regards to productivity, telematics data can be used to determine or confirm the following:
Pick up time for a specific house (in the case of a customer call)
If the vehicle or driver left the yard (home zone) on time, got to their route area (work zone) on time, or returned home on time
Length of time on a route
Distance travelled on a route
Vehicle congregation during work hours
Unplanned stops
On/off time and duration for sensors (leveraging PTO time or digital inputs from sensors on the truck)
Safety
Fleets can reduce risk and improve driver safety by tracking and managing the following metrics:
Speeding as compared to the posted limit
Speeding through a specific safety zone set up by the customer (to keep drivers away from known sensitive areas where a crash may have occurred in the past)
Hard braking or sharp cornering
Real-time feedback to the driver from these safety events using GO TALK text-to-speech driver feedback module, or an external speaker
Engine Optimization
Telematics can capture these types of critical data:
Fault codes thrown by the truck
Engine measurements such as battery voltage
Over-revving the engine
Compliance
Compliance management is an important priority for any fleet, especially in waste management.
Did the driver complete their Driver Vehicle Inspection Reports (DVIR)?
For longer distance bin pickups, are they compliant with their Hours of Service (HOS)?
New Trends in Telematics for Waste Management
While Geotab can help fleets solve the above problems, we are seeing more and more fleets demand greater data and sensor information coming from their vehicles and increased driver interaction.
Here is an overview of some solutions that can be tied into telematics that will be showcased at the Waste Expo.
Visit These Booths at Waste Expo 2017:
Onboard Scales, Cameras, and Health Monitoring Provide Critical Data on Trucks
Weigh Scales — Generally aligned with the heavier bin side of the business, managers want to gain visibility to the weights of the vehicles and be alerted as to over-weight or under-weight loads. They can use the data to automate billing and ensure their drivers are hauling properly. Too light a load and more frequent hauling leads to wasted time, productivity, and miles. Too heavy a load and they are absolutely increasing the safety risk.
Geotab is in development with a number of scale companies, but we are especially pleased to announce an integration with and the launch of the Air-Weigh solution on the Geotab Marketplace.
Read the PR: LoadMaxx by Air-Weigh Now Available on the Geotab Marketplace
Learn more about this solution and how it integrates with Geotab at the Air-Weigh Marketplace page.
Routing, Dispatch and Workflow applications — Waste fleets have a real need for dispatch, workflow, ERP, and accounting systems. Two such companies that are vertically-focused on the waste and recycling space and integrated with Geotab are Trux Route Management Systems and Cro Software.
Cro Software, which provides scheduling, route optimization, dispatching and invoicing, has been working especially hard on an integration with Geotab that will soon be on the Marketplace. They have brought the MyGeotab interface into their Dispatch interface, they show the vehicle's trip history when you click on the Geotab icon, and they have a great feature where they show the planned route of a truck and overlay it with the actual route the vehicle took based on Geotab data. The dispatcher gets a clear sense of where and why the driver went off course.
Diagnostics and Engine Data — Getting engine information and fault codes is critical to the waste space. While Geotab is fantastic at getting the faults we don't profess to be the experts on the severity of those faults. Instead we rely on our partners such as Cummins Connected Diagnostics to identify the severity of those faults - if the fault is critical or informational, does the driver need to pull the truck over now or is it something simple that can be fixed on the next scheduled service - and what to do about it.
Compressed Natural Gas Fuel levels — Capturing accurate CNG Fuel Levels and getting that information back to the maintenance office has long been a challenge for waste fleets. Working with Momentum Fuel Technologies, Geotab has added support for CNG fuel temperature and fuel pressure which enables Momentum to provide accurate fuel level readings of CNG. Given that slow fill CNG stations fuel vehicles overnight, the ability to monitor fuel received by asset this is an important factor providing insight into when to fuel the truck without relying on the driver or going by "miles driven." It also allows for vehicle and driver fuel usage analysis to better optimize driving behaviours. Please visit for more information.
Maintenance Applications — Waste and Recycling customers rely on maintenance applications to track ongoing maintenance of their vehicles. They will typically bring in odometer, engine hours, sometimes fault codes or DVIR information (Driver Vehicle Inspection Reporting) or other engine data into their systems. An example of a partner in this category that is exhibiting at Waste Expo is Dossier who, after recently completing their integration and conducting field tests, will soon be added to the Marketplace.
Cameras and Video - Another popular category we see in the waste space. Municipal fleets are using it to identify the reasons for missing a pickup. A picture speaks louder than words and a video even more so. Was a vehicle or something else blocking the bin from being picked up, was there something in it that should not have been, was it simply not out. While Geotab works with a number of camera providers, two who are also on the Marketplace are at Waste Expo and have a strong focus on this space - Rosco and Zone Defense.
Radar Sensors and Tracking Bins — One of Geotab's core pillars is safety. Geotab has spent a lot of time and effort in building out improved safety features and attracting safety-oriented partners to add value to MyGeotab. One such company is Preco, who designs and manufactures radar for side collision mitigation and rear backing safety. Geotab and Preco are working together on an integration with a launch coming soon on the Marketplace. Talk to the Preco staff about the integrated solution at their booth.
And as more and more sensors and devices (a.k.a. "things") get added to vehicles, the importance of a telematics device and a cloud to access these data becomes all the more relevant. More and more use cases in multiple industries are being solved by Bluetooth low energy technology. Geotab added a Bluetooth IOX to the lineup early last year which is able to capture tag IDs and their sensor data. A use case relevant to the waste industry is to determine proximity of a bin relative to the vehicle.
Tire Pressure Monitoring Systems — TPMS is growing in popularity. Long recognized as a large contributor to the annual expense of running a waste or recycling vehicle, carriers are beginning to recognize that proper inflation is prolonging the life of tires thereby lowering costs. While Geotab works with a number of TPMS providers, Continental Tire will soon be on the Marketplace.
Safety Sensors — One of Geotab's core pillars is safety. Geotab has spent a lot of time and effort in building out improved safety features and attracting safety-oriented partners to add value to MyGeotab. One such company is Preco. Designing and manufacturing radar for side collision mitigation and rear backing safety Geotab and Preco are working together on an integration with a launch coming soon on the Marketplace.
Stay tuned for more solutions launching on the Marketplace this year. Subscribe now to ensure you don't miss the latest Marketplace news.
Related:
Big Data and the Smart Fleet Revolution
Telefonica Launches New Digital Transformation Bus
---
If you liked this post, let us know!
---
Disclaimer
Geotab's blog posts are intended to provide information and encourage discussion on topics of interest to the telematics community at large. Geotab is not providing technical, professional or legal advice through these blog posts. While every effort has been made to ensure the information in this blog post is timely and accurate, errors and omissions may occur, and the information presented here may become out-of-date with the passage of time.
Get industry tips and insights
Sign up for monthly news and tips from our award-winning fleet management blog. You can unsubscribe at any time.
Republish this article for free
Other posts you might like