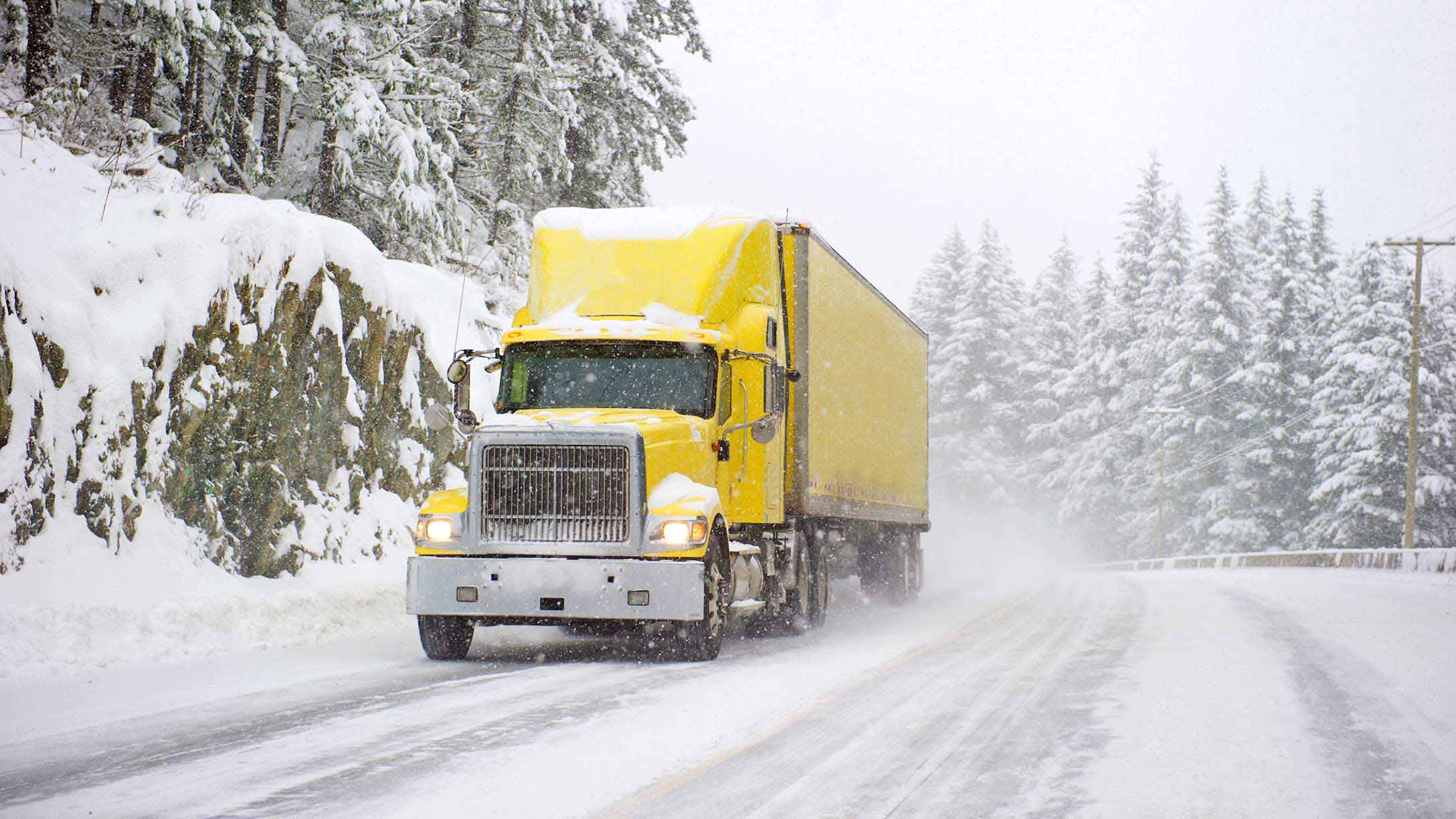 Using telematics to boost winter operations
---
Discover how telematics can help improve Public Works fleet efficiency, including winter operations
Telematics are an important part of operation management for fleets of all shapes and sizes. For Public Works fleets especially, telematics can be incredibly useful. Complex fleets, like winter operations, often require sophisticated integrations to properly manage their programs.
With so many different metrics to track, doing so without the aid of technology can be tough. However, by using a telematics solution, like Geotab's Public Works solution, you can boost your winter operations and gain greater insight into your fleet's performance.
See also: Winter operations fleet managers help motorists safely navigate snowy streets
The benefits of telematics for winter operations
The Federal Highway Administration (FHWA) reports that winter operations account for nearly 20% of state departments of transportation (DOT) maintenance budgets. State and local agencies also spend more than $2.3 billion annually on winter maintenance.
The safety of citizens is always a top concern, especially when winter rolls around. Servicing roads quickly and efficiently is vital for citizen safety and satisfaction. Telematics can help government agencies achieve these goals and provide visibility into their operations to help improve satisfaction.
Telematics is essential for managing winter maintenance programs because it:
Drives down costs
Improves operational efficiency
Promotes operator safety
Provides insight into vehicle location
Monitors operational status and levels of service
To learn more about how Geotab can help your fleet navigate winter road conditions, visit our Winter Operations solution page.
The importance of data for accuracy and cost
Telematics can have drastic impacts on Public Works operations from vehicle tracking to specific vehicle functionality. For example, those who manage winter maintenance fleets can use telematics to know exactly when plowing or material spreading has been performed and look up an event to confirm it has been done.
Telematics has the ability to integrate with spreader controllers on plows to get accurate levels on how much material is being used. This includes reporting on whether a plow is up or down, if a spreader is on or off and tracking salt use.
With the majority of government fleet operations being driven by costs, staying on top of material usage, like salt or sand is paramount. Telematics makes it easier to control the amount of materials used and stick to your budget.
Improving citizen satisfaction
Another benefit of using telematics is transparency. Being able to show citizens in real time when their streets have been plowed may help improve satisfaction.
Using telematics data, government agencies can not only track vehicle location themselves, but create websites that show the real-time location of all of their vehicles. This information can help them better plan their routes and avoid roadways that have not yet been cleared.
Having a single pane of glass for the fleet
Even though not all the vehicles involved in winter operations are plows and spreaders, it is important, if not essential to be able to manage all of the assets in your organization through one system. Allowing the entire fleet to be managed through a single consistent system in order to reduce training, inefficiencies and recapture of information.
Find the right Public Works solution for your fleet
Telematics can help simplify Public Works fleet management. To learn more about Geotab's Public Works solution, visit our Public Works solution page or request a demo today.
---
If you liked this post, let us know!
---
Disclaimer
Geotab's blog posts are intended to provide information and encourage discussion on topics of interest to the telematics community at large. Geotab is not providing technical, professional or legal advice through these blog posts. While every effort has been made to ensure the information in this blog post is timely and accurate, errors and omissions may occur, and the information presented here may become out-of-date with the passage of time.
Get industry tips and insights
Sign up for monthly news and tips from our award-winning fleet management blog. You can unsubscribe at any time.
Republish this article for free
Other posts you might like