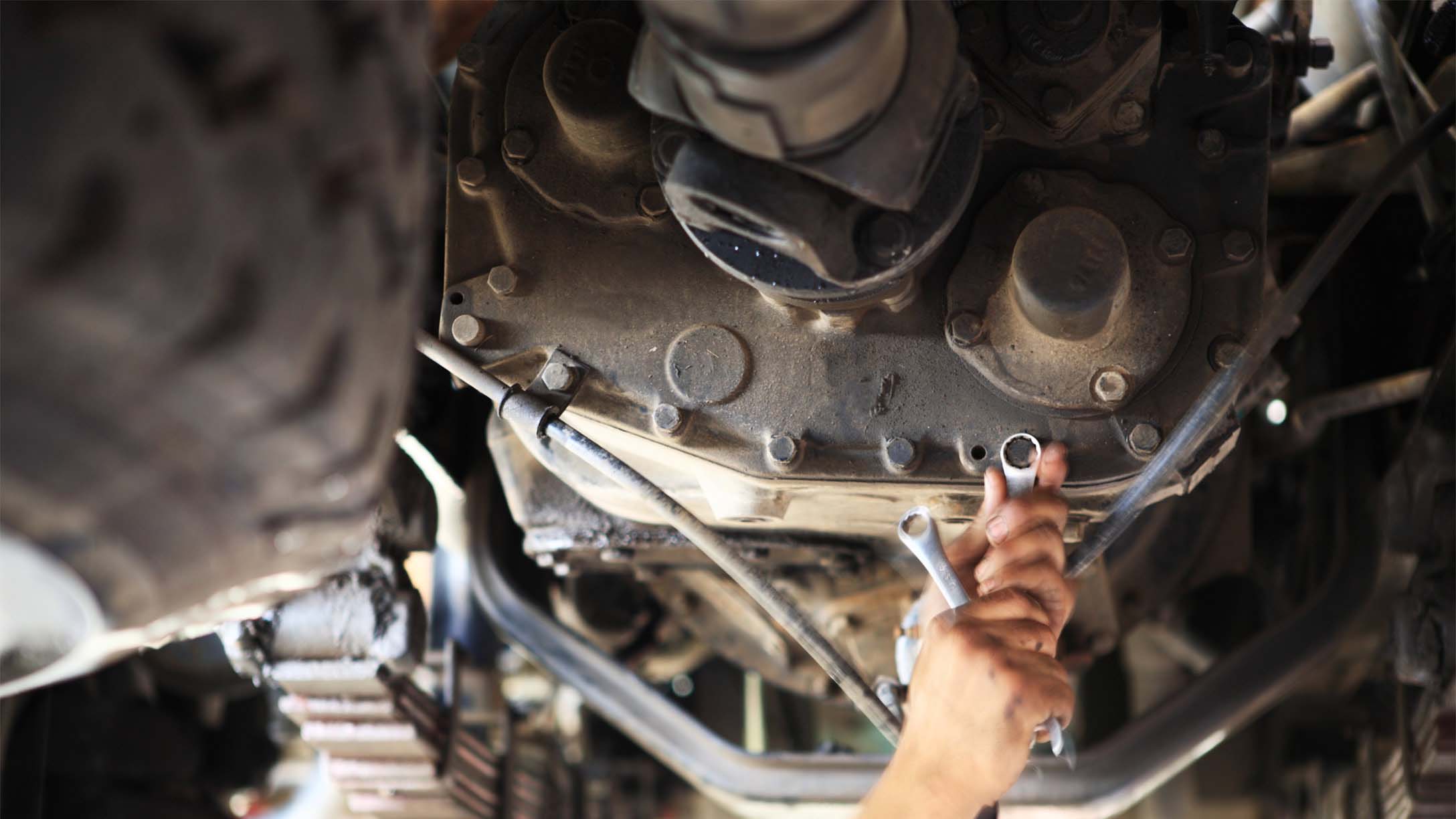 Boost day-to-day fleet reliability with AI
---
Unexpected downtime impacts the entire carrier, from the driver to the technicians, dispatchers, fleet managers and operations teams.
As we approach the fourth quarter and holiday season, we are headed for an all-time capacity crunch. The amount of freight that needs to be moved is considerably more than available trucks can handle for many.
If a truck starts having maintenance problems, it is missing a lot of short-term revenue in a year marked by tight margins. With procurement cycles delayed because of looming uncertainty around COVID-19 and the recovery of freight demand, fleets lack their traditional roster of substitutes to call into service.
The good news is that fleets can take decisive steps today to reduce unexpected downtime even in a downturn. The ATA found that the best-in-class truck fleet ran three-times as many miles between breakdowns as the average carrier.
Read on to learn more about the costs associated with unplanned downtime, the growing need for vehicle reliability as maintenance costs rise and how fleets are using AI to keep vehicles on the road and increase operational efficiency.
Breaking down the costs of unplanned downtime
The costs of unscheduled downtime can be broken into three categories:
Lost revenue opportunities
If a driver is able to pull into the shop, or has to make a lengthy visit to the dealership, costs rise even more as unscheduled downtime adds up — and leads to a narrowed hours of service window, late delivery fees and even missed pickups. When a truck which usually earns $1.65 per loaded mile at 55 miles per hour suffers a breakdown, there is a loss of $90 per hour from unplanned downtime alone. According to a survey from industry expert Vehicle Service Pros, an unexpected breakdown costs fleets between $488 and $760 per day, per vehicle.
Maintenance costs
The American Trucking Association (ATA) found that a roadside mechanical repair costs an average of $491, rising more than 30% in the past year. Lost warranty coverage and having to rely on a mobile service unit contribute to the high cost of roadside repairs. However, that's only a partial accounting — an average tow tacks on another $1,000. And if the repair happens at an outside location as opposed to an in-house shop, maintenance costs tend to be 40% higher.
Cascade effect
On top of these costs, a cascade effect of reliability issues emerges across the fleet. Vehicles brought in to replace the ones out-of-service end up with more miles and are then more likely to break down sooner. Unplanned service events delay scheduled maintenance and make it more challenging, placing maintenance teams under pressure.
Reliability is a fleet-wide issue
The reliability of any one vehicle in the fleet is connected to the reliability of the fleet itself and the ability of repair shops to perform cost-effective service. There is no greater advocate for the fleet than those at its helm — technicians and drivers. They depend on vehicle reliability for their paycheck, and in turn their satisfaction and positioning for success pays dividends to carriers.
There is no magic involved or secret to their success. By the time a driver pulls over, technicians undertake the same service on, for example, a failure of the diesel particulate filter (DPF). Ensuring the reliability of aftertreatment systems has been challenging for many fleets because of the complexity and unfamiliarity of the aftertreatment system — often, understanding the health of the DPF apart from the rest of the aftertreatment system comes after the truck is in the shop.
The difference in high-performing fleets often is not in the reaction to failures. Operational excellence lies with the ability of fleets to anticipate and avoid failures. Since the health and reliability of one vehicle can have an impact on the greater fleet, management demands an integrated strategy to address downtime across the enterprise.
Using AI to better prepare drivers, technicians and fleet managers
Take the example of the failure on the DPF again. One way to drive reliability of DPFs at scale across the entire fleet is through the use of AI.
Using integrated telematics and diagnostic data, AI can monitor vehicle health at the component-level in real-time. AI compares the differential pressure in the DPF with its regeneration history to show the urgency of performing service based on historical instances in which a DPF failed.
More benefits of AI for fleet maintenance:
Fleet managers can quickly understand the risk of potential breakdowns along with the supporting data to intervene before it becomes a bigger issue.
AI reports on vehicle conditions in real-time and specifies which problems need to be addressed before they result in unforeseen downtime.
Seeing a comparative view of vehicle health risk across the fleet makes it easier to sort and prioritize maintenance at a comprehensive, fleet-wide level.
While AI ultimately gives fleets bottom-line, enterprise-level boosts in reliability, its impact is felt day-to-day by those steering the ship. Drivers maximize their mileage, technicians receive analytics that facilitate quicker and more accurate diagnostics, improving their wrench time and fleet managers can depend on higher-performing vehicles through improved MTFB, failure avoidance, mitigated risk of roadside breakdowns and optimized maintenance costs.
Organized around this AI-enabled view of vehicle performance, the fleet has the tools to more reliably operate and repair, meet its delivery obligations and inspire the confidence of its team and customers.
About Uptake
Uptake delivers actionable predictive maintenance insights for fleets. Rather than rely on reactive and noisy fault-code-only analysis, Uptake accesses raw sensor data through Geotab telematics and applies artificial intelligence and machine learning models to enhance lead time on failure alerts. These insights into vehicle conditions empower maintenance operations workers to proactively schedule repairs, enabling operational excellence at an unprecedented level, reducing risk, and leading to efficiency gains and better vehicle performance. Uptake helps you improve uptime, reliability, reputation, and the bottom line. For more details, visit Uptake on the Geotab Marketplace and click Request Info.
---
If you liked this post, let us know!
---
Disclaimer
Geotab's blog posts are intended to provide information and encourage discussion on topics of interest to the telematics community at large. Geotab is not providing technical, professional or legal advice through these blog posts. While every effort has been made to ensure the information in this blog post is timely and accurate, errors and omissions may occur, and the information presented here may become out-of-date with the passage of time.
Get industry tips and insights
Sign up for monthly news and tips from our award-winning fleet management blog. You can unsubscribe at any time.
Republish this article for free
Other posts you might like