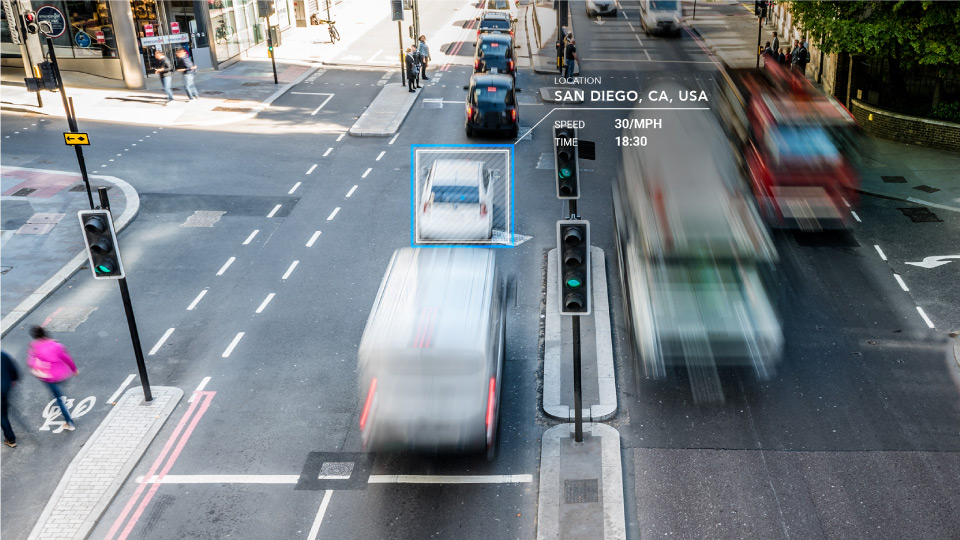 Discovering the Power of AI for Enhanced Safety
---
Welcome back to the second part of our exciting series where we decode the intricacies of data intelligence at Geotab.
As your trusted advisor, we're enthusiastic about presenting a comprehensive understanding of how we're utilizing data intelligence to enhance road safety. This practice involves expertly gathering, scrutinizing, and implementing vast amounts of data, ultimately empowering businesses to address challenges and capitalize on promising opportunities.
Incorporating Artificial Intelligence (AI) into our strategy isn't a recent development at Geotab; we've been at it for over seven years. Our firm belief in AI's potential is evident in our innovative methodologies such as machine learning, computer vision, and our recent investment in generative AI. This isn't about joining the AI bandwagon, it's about a sustained commitment to improve fleet performance, safety, and operational efficiency through these cutting-edge technologies.
In this installment, we're set to explore the instrumental role of data intelligence in transforming safety measures, with AI being the cornerstone of this evolution. Through the lens of data from millions of connected vehicles, we leverage benchmarking data to discern activity patterns and classify collisions. Here's a closer look at how AI's virtually unnoticed, yet significant, contribution is amplifying safety standards for Geotab's community.
Building Strong Foundations with Quality Data: Your Success Starts Here
Let's start at the beginning, with the cornerstone of all our AI solutions – quality data. At Geotab, we uphold the power of open data. To this end, we have developed an intelligent data compression algorithm that efficiently captures all relevant data points from your vehicle. Simultaneously, this significantly curtails the volume of data that needs transmission over the air.
We've made our proprietary curve logging algorithm accessible to all. We strongly believe in fostering shared growth through knowledge sharing, encouraging collective progress in our industry.
Safety Benchmarking: The Key to Continuous Improvement
Having established a robust foundation with high-quality data, we can now delve into the vital subject of safety. One of the most frequent inquiries we receive from customers is, "how am I doing?" To answer this, we turn to the prowess of AI. AI equips us to benchmark each vehicle against thousands exhibiting similar behavior, generating an accurate performance assessment.
Leveraging the power of AI, we can identify and construct behavior segments. These comparisons form the bedrock of our efforts towards enhancing safety and efficiency across your entire fleet. It's not a simple ranking system. Our methodology involves scrutinizing 3.6 million vehicles' data to find comparable performance standards, an industry-first achievement we're incredibly proud of.
AI-Powered Collision Detection and Analysis
Let's challenge the notion that collision detection is as easy as using an accelerometer or an iPhone. In fact, the aftermath of a collision can range widely—from a minor scrape to total vehicle loss.
AI enters the picture here, transforming our understanding and management of collisions. With machine learning algorithms, trained with data from over 3.6 million vehicles, we can detect collision patterns and classify them accordingly. This helps us discern whether a fender-bender or a tow truck is needed.
Geotab provides AI-powered tools like collision reconstruction and the First Notice of Loss (FNOL) using advanced solutions like Xtract 360. These tools aid drivers while guiding fleet managers and claims adjusters in making informed decisions post-collision.
Through AI, our mission remains clear: to make roads safer with data intelligence.
Contextual Safety: Unraveling the 'Why' Behind the 'What'
At Geotab, we're dedicated to not just identifying 'what' happens, but we're committed to understanding 'why' it happens. To this end, we've conceptualized an innovative contextual safety framework that takes into account three crucial factors: vehicle roadworthiness, driver behavior, and external factors like weather and congestion.
AI isn't just an analytics tool for us, it's a virtual guide, providing predictions that help us recommend the best course of action for each situation. This could involve pulling a vehicle off the road if maintenance issues are detected or even providing individualized driver training for those who need it. This forward-thinking approach paves the way for breakthrough opportunities such as trip-based insurance and shared mobility.
Consider these scenarios to appreciate the importance of context in driving. For instance, driving at the speed limit on a snowy day in Toronto might not guarantee safety. Weather conditions such as snow, rain, or the angle of the sun can substantially influence a driver's performance.
Similarly, let's reflect on the term 'hard acceleration'. When a driver accelerates to merge onto a busy freeway, can we categorize it as speeding, or is it an essential maneuver for everyone's safety? Additionally, what if a driver's performance declines, or they are driving in unfamiliar territory? These questions highlight the significance of context, reinforcing our commitment at Geotab to leveraging AI for better road safety outcomes.
Geotab Data Intelligence: The Guiding Light towards a Safer Future
Our mission at Geotab is to seamlessly integrate data intelligence into our platform, providing you with profound insights into your fleet's performance. We're immensely excited about the transformative role of AI in shaping safety and sustainability and look forward to making our roads safer for everyone.
In line with our approachable ethos, we warmly invite you to leverage our advanced technology, feel empowered by its benefits, and become an active participant in our journey towards safer and more efficient roads. Look forward to the next installment of our blog series, where we'll delve further into the fascinating world of data intelligence and AI. Let's steer our journey together towards a safer and more sustainable future.
Ready to lead a safer fleet with powerful data insights? Start your journey by exploring the Geotab Platform and Active Insights, try to gain new insights with Project G, or enhance the data capabilities for you and your insurance partners with Geotab Data Connector.
---
If you liked this post, let us know!
---
Disclaimer
Geotab's blog posts are intended to provide information and encourage discussion on topics of interest to the telematics community at large. Geotab is not providing technical, professional or legal advice through these blog posts. While every effort has been made to ensure the information in this blog post is timely and accurate, errors and omissions may occur, and the information presented here may become out-of-date with the passage of time.
Get industry tips and insights
Sign up for monthly news and tips from our award-winning fleet management blog. You can unsubscribe at any time.
Republish this article for free
Other posts you might like