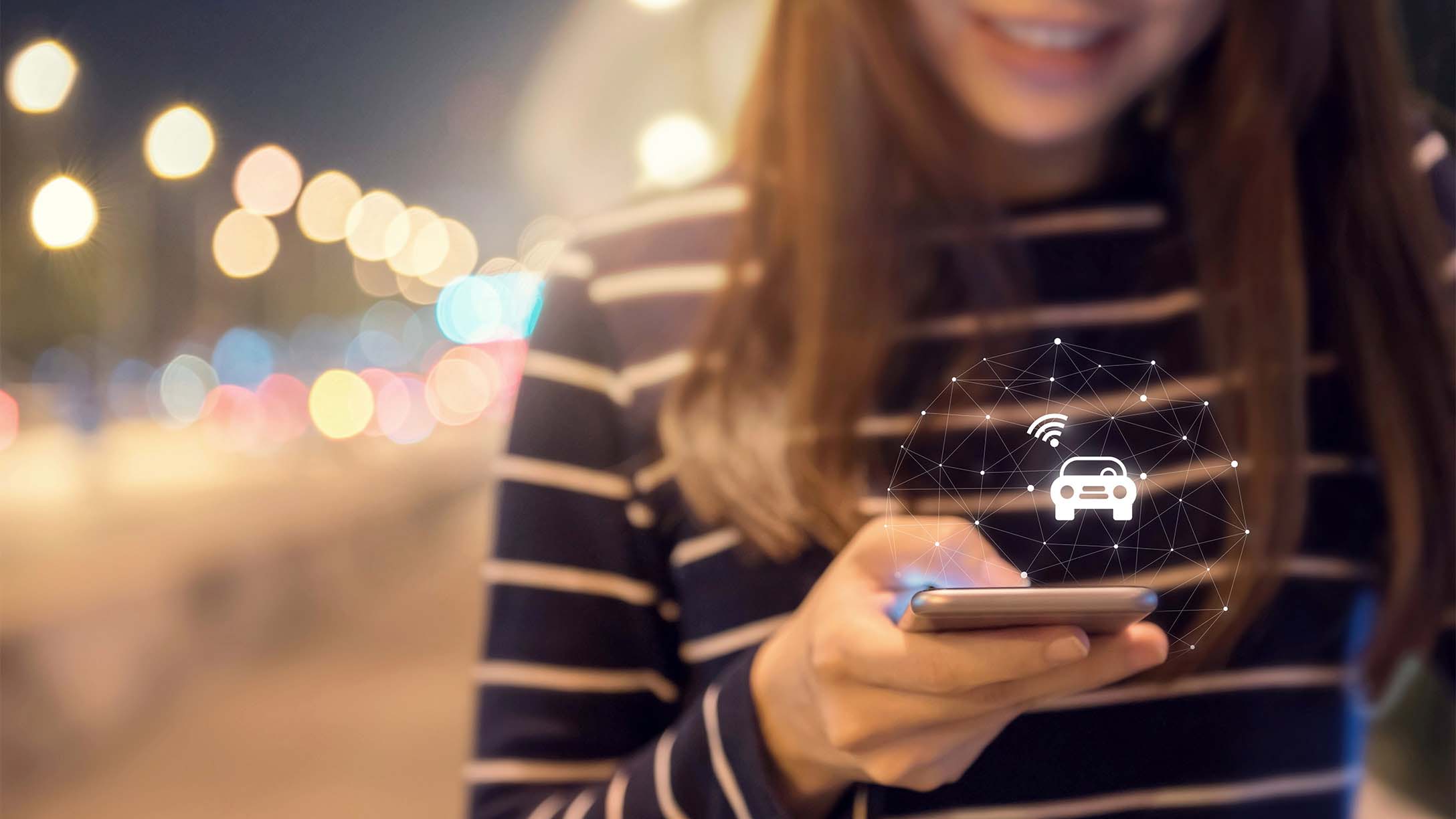 Ridesharing and carsharing are growing in Latin America
---
The carsharing and ridesharing industry in LatAm is worth $925 million. Learn more about the dynamics that shape the region's mobility marketplace.
Latin America is the world's second-largest market for shared mobility. This popularity explains why companies have invested in ridesharing in the region. Carsharing and ridesharing in Latin America (LatAm) have grown into an industry worth an estimated $925 million. In this article, we take a look at the dynamics shaping the region's mobility marketplace today.
What is the difference between carsharing and ridesharing?
Carsharing is a type of car rental in which people use an app to rent cars for short periods of time, usually by the hour.
Ridesharing is a model in which people also use an app to travel in a vehicle driven by another person. Both forms of mobility are in demand today, freeing the user from having to pay taxes, gasoline, insurance, maintenance and other vehicle ownership costs.
See also: The impact of vehicle data on corporate carsharing
Explosive urban growth
LatAm has undergone rapid urbanization in recent decades, with 85% of the population now living in cities. Unfortunately, this increase has not been accompanied by growth in road infrastructure. For this reason, an effective solution to major mobility problems has not yet been found. The situation is aggravated by the fact that public transportation has not been able to meet the growing demand.
According to an analysis by Expert Market, the three worst commutes in the world are in Latin American cities. In Mexico City alone, about 10% of the city's subways are in need of replacement parts. Carsharing has worked to fill this gap in service and is becoming an integral part of LatAm's mobility landscape.
Traffic jams in Bogota, Colombia.
New paradigms of vehicle use
Millennials account for a quarter of the Latin American population and are increasingly embracing access over ownership. In recent years, the trend of carsharing has been adopted in several Latin America cities. According to the Carsharing Association (CSA), carsharing has great impacts for cities, such as the reduction of vehicles in circulation and congestion, as well as the decrease of emissions, among others.
For example, it is estimated that a shared car is capable of replacing between 9 and 13 private cars. In addition, each user would produce between 34% and 41% less greenhouse effect emissions.
Better safety
Unlicensed taxis are a known hazard in Latin America and some locals are turning to ridesharing for safety reasons. Ridesharing services have several features that appeal to customers. Paying in advance means riders do not have to worry about fee scams. As well, their route can be tracked on GPS for extra assurance.
Safety is an especially important concern for women in Latin America. Women-only ridesharing programs enjoy strong popularity in cities such as Sao Paulo, Brazil. Against this backdrop, rideshare providers engage in numerous measures to promote the safety of their services, such as performing background checks on drivers who want to offer peer-to-peer rideshares.
Telematics can support carsharing and ridesharing providers
Urbanization, companies leveraging their local knowledge, and the desire for rider safety are some of the driving forces behind LatAm's shared mobility marketplace.
Carshare and rideshare companies can leverage telematics for the following benefits:
Improve vehicle uptime — Vehicle uptime and proactive maintenance are the keys to running an efficient fleet and reducing unnecessary repair costs. With engine data and recurring maintenance reminders, Geotab can help fleets keep vehicles on the road and productive. A real-time view of diagnostic fault codes supports proactive maintenance planning.
EV fleet management — Geotab also makes it possible to monitor electric vehicles and deliver information and reports such as energy consumption, electric range or charge reports.
Improve productivity and customer service — Geotab allows you to optimize asset utilization as it can not only be used to automatically classify vehicle usage patterns, but also makes it easier for companies to perform tasks such as seeing vehicles that are not for rent on the map, having instantaneous data on fuel and mileage when customers return vehicles, or monitoring the activities of vehicles that are not in shared mode.
Improve fleet safety — In MyGeotab, fleet managers can create exceptions that alert them when drivers engage in risky driving behaviors, move outside designated zones, or break other customizable rules. A Driver Safety Scorecard can identify drivers in need of additional coaching to further promote road safety.
See also:
---
If you liked this post, let us know!
---
Disclaimer
Geotab's blog posts are intended to provide information and encourage discussion on topics of interest to the telematics community at large. Geotab is not providing technical, professional or legal advice through these blog posts. While every effort has been made to ensure the information in this blog post is timely and accurate, errors and omissions may occur, and the information presented here may become out-of-date with the passage of time.
Get industry tips and insights
Sign up for monthly news and tips from our award-winning fleet management blog. You can unsubscribe at any time.
Republish this article for free
Other posts you might like