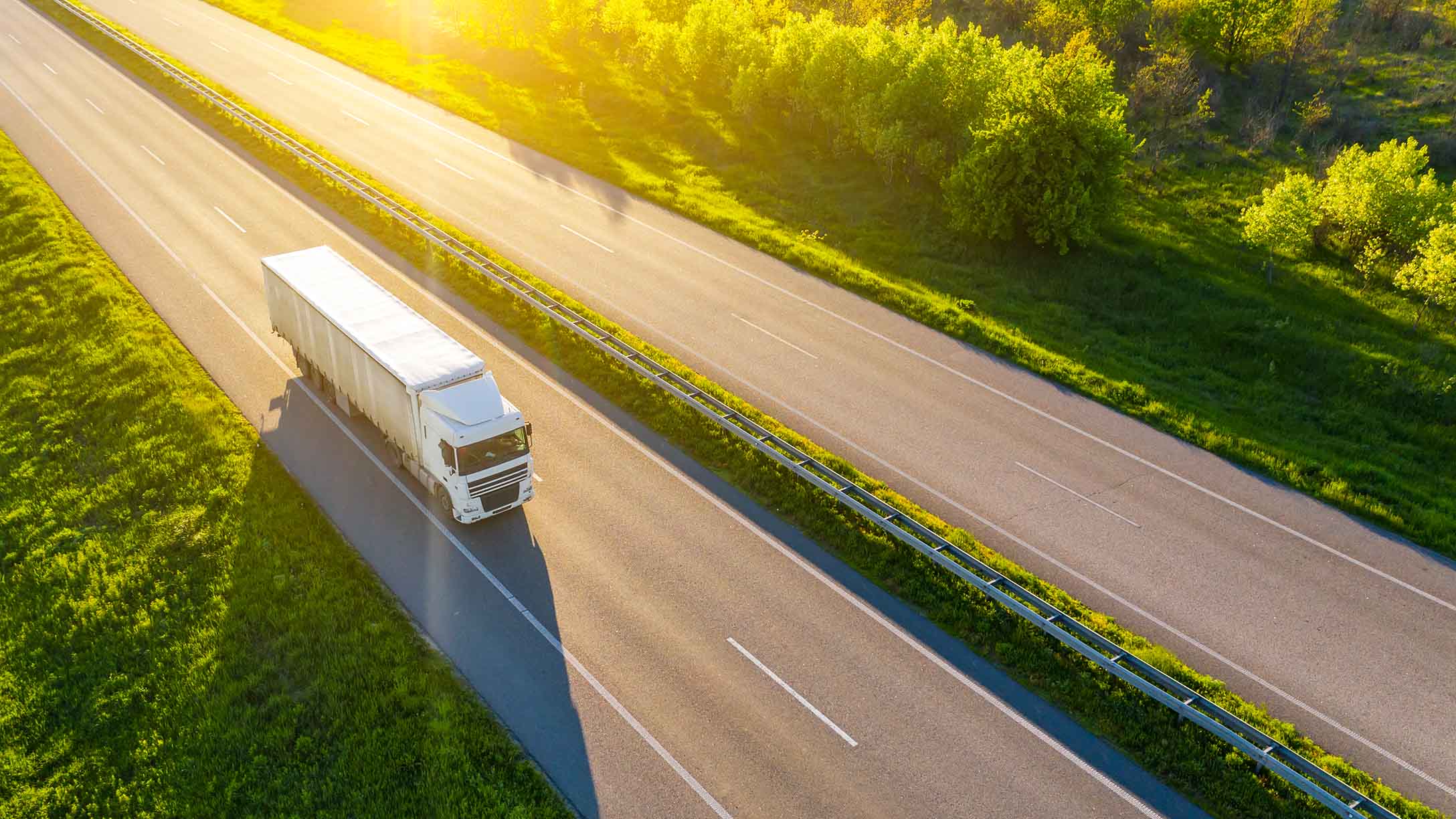 Tips to prepare for the CVSA Roadcheck 2022
---
Here are some helpful tips to avoid the most frequent violations on the road during the Commercial Vehicle Safety Alliance (CVSA) Roadcheck.
It's roadcheck time again and the CVSA event to promote roadside safety is scheduled for May 17-19, 2022 across Canada, the U.S. and Mexico.
This year, the focus is on wheel ends and inspectors will look at vehicles and drivers at various weigh stations, inspection stations and on roving patrols.
Let's look at what the CVSA Roadcheck is, how you can prepare for it and how telematics can help.
What is the CVSA Roadcheck?
The CVSA Roadcheck is an annual event that promotes roadside safety for commercial vehicles.
Inspectors follow the most comprehensive level of review, the North American Standard Level I Inspection procedures, which examine critical elements of both driver and vehicle regulations. The goal is to enforce regulations and increase safety and compliance awareness.
Each year, the CVSA chooses an area of focus. This year, the focus is on wheel end compliance, which helps maintain stability and control, and supports the braking and heavy loads of commercial vehicles.
According to the CVSA, wheel end violations account for about one quarter of the vehicle out-of-service violations discovered during the roadcheck.
What did last year's inspection look like?
In 2021, the focus of the event was on lighting and Hours of Service (HOS) compliance. Here are a few details from last year's event:
40,000 commercial vehicles were inspected
16.5% of inspected vehicles were placed out of service (OOS)
5.3% of all drivers inspected were placed OOS
41.5% of all OOS drivers occurred because of Hours of Service (HOS) violations
26.5% of all vehicle OOS violations were a result of braking systems
More information on the 2021 report can be found here.
The CVSA plays an important role to keep safety and compliance top-of-mind. With the amount of inspections that happen in a year, how can you prepare?
How to prepare for a CVSA vehicle check
To best prepare for a CVSA inspection, you'll want to do two things: Have your drivers conduct preliminary checks and make sure drivers have all the paperwork they need during an inspection.
Since the focus of this year's blitz will be wheel ends, pay close attention to items such as:
Loose, broken, missing or damaged wheel fasteners and elongated stud holes
Bent, cracked or broken rims
Cracks or unseated locking rings, studs or clamps
Proper tread wear on all tires
Lubricant leaks, missing caps or plugs
Proper inflation, cuts and bulges on all tires
For a more comprehensive list, the CVSA has put together an International Roadcheck Checklist for wheel ends. Once you've completed the first check, you should look for standard roadside inspections items as well:
Brakes
Lighting
Securement of cargo
Steering
Coupling devices
Suspension
Fuel and exhaust systems
Frame, van and open-top trailers
Next, get your papers ready! Paperwork is a necessary part of any roadside inspection. For a CVSA Roadcheck, consider having the following paperwork ready:
Driver's license
Skill Performance Evaluation certificate
Medical examiners certificate
Motor carrier registration
Driver's HOS information
Evidence of periodic inspection
Vehicle inspection reports
Shipping papers or bills of lading
Driver's daily vehicle inspection report (DVIR)
Telematics can also support your efforts and help you reduce violations.
How telematics can help
When it comes to reducing violations, telematics can help in a few key areas.
Predictive Maintenance
Avoid common vehicle violations with preventative maintenance. Adopting a predictive maintenance program can help you identify vehicle or truck failures before they occur, preventing expensive surprise repairs and potential vehicle violations.
Learn more about boosting your fleet's efficiency with predictive maintenance.
Driver Vehicle Inspection Report
Create streamlined FMCSA-compliant electronic reports using Geotab's electronic DVIR solution. You will reduce downtime with digital notifications of defects, flag vehicles that have missed inspection reports, and reduce the risk of compliance violations — all while strengthening fleet safety.
Coach your drivers on common violations
With HOS violations accounting for 41.5% of all driver violations, Geotab helps by simplifying compliance with alerts for drivers when they're low on HOS, and reminders to log in and out with real-time availability. Learn more about the top HOS violations and how to avoid them with the help of Geotab Drive.
Since it is crucial for drivers to have proof of their paperwork for the CVSA inspections, with the ELD Information Add-In and the ELD Settings Validator Add-In, drivers will always have a backup of all documentation.
Now, you're ready for CVSA Roadcheck in May!
Road safety is everyone's concern. With these tips — and the help of Geotab telematics — you and your drivers will have a safe, smooth CVSA Roadcheck in 2022. Learn more about Geotab's ELD Compliance Solution.
---
If you liked this post, let us know!
---
Disclaimer
Geotab's blog posts are intended to provide information and encourage discussion on topics of interest to the telematics community at large. Geotab is not providing technical, professional or legal advice through these blog posts. While every effort has been made to ensure the information in this blog post is timely and accurate, errors and omissions may occur, and the information presented here may become out-of-date with the passage of time.
Get industry tips and insights
Sign up for monthly news and tips from our award-winning fleet management blog. You can unsubscribe at any time.
Republish this article for free
Other posts you might like