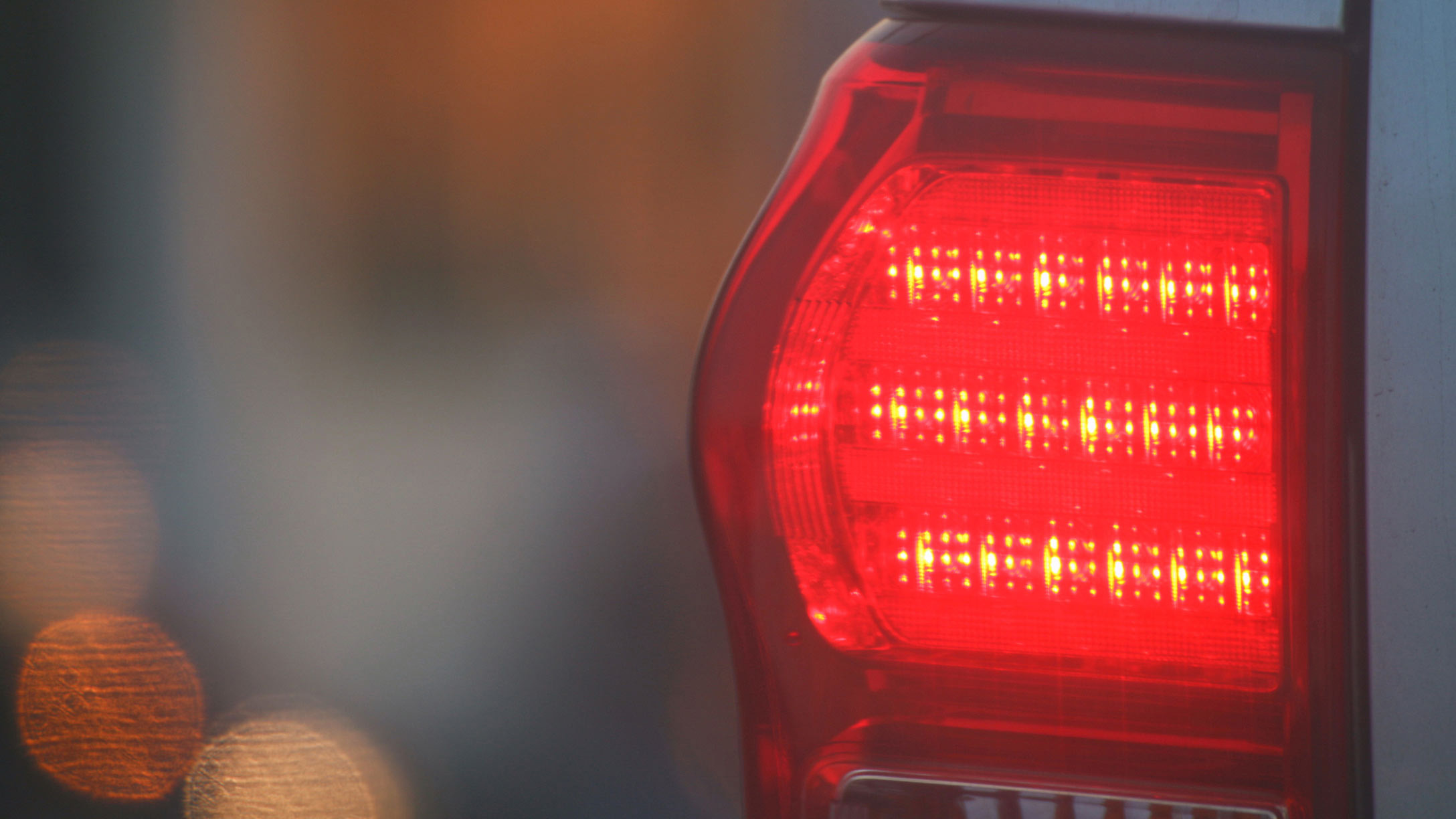 Halt harsh braking to improve fleet safety
---
Reduce risk, liability and collisions by targeting harsh braking.
Harsh braking, one of the different types of aggressive driving, can put your drivers or others on the road at risk. By monitoring and reducing harsh braking, you may lower the risk of rear-end collisions and the liability and costs associated with these types of incidents. Knowing your level of risk can help you provide significant improvements to driver behavior.
See also: What is g-force and how is it related to harsh driving?
What is harsh braking?
Harsh braking occurs when a driver uses more force than necessary to stop the vehicle. The presence of harsh braking often indicates aggressive or distracted driving and can lead to costly claims, as well as increased maintenance issues.
It is important to note that harsh braking does not always mean your driver is being unsafe or aggressive while operating. Often, these same types of harsh braking events occur to avoid collisions from happening. Reviewing such events with your drivers is a valuable exercise.
Benefits of monitoring harsh braking
Reducing harsh braking can increase the overall safety of your drivers and the general public. It can also provide continuous savings to your fleet operations.
The benefits of monitoring harsh braking include:
Reduced rear end collisions
Prevention of aggressive driving behaviors
Improved safety of drivers and public
Reduced maintenance costs
Reduced brake issues
How to monitor and reduce harsh braking events
If you're not already using a telematics solution, implementing telematics into your safety program will offer major improvements. You can expect significant improvements to the performance and behavior of your drivers, as well as a reduction in collisions and related costs within your fleet.
By installing a Geotab GO device in your fleet vehicles, you can receive reports and real-time alerts for aggressive driving and hard braking events. In addition, Geotab offers live in-cab coaching through buzzers in GO TALK with spoken feedback to drivers.
When you can't be with your mobile workers in their vehicles, having a telematics system that allows you to be the virtual supervisor with real time alerts and corrections will have ongoing benefits to your fleet by reducing collisions, maintenance and ultimately your overall costs.
Introducing harsh brake detection on Base and Regulatory plans
Geotab has recently launched a new harsh brake detection feature in MyGeotab. By providing greater insight into fleet activity, this feature can help deter unsafe driving behaviors and improve road safety.
Other key fleet benefits include:
Improvement in driving behaviors
Lower maintenance costs
Reduce vehicle wear and tear
Increase overall road safety
The new harsh braking feature is now available for Base and Regulatory plan users. Additional features, like beeping, driver feedback and other accelerometer data alerts, require an upgrade to the Pro or ProPlus plans.
For more information on Geotab's software plans and their included features, visit our Software Packages page.
---
If you liked this post, let us know!
---
Disclaimer
Geotab's blog posts are intended to provide information and encourage discussion on topics of interest to the telematics community at large. Geotab is not providing technical, professional or legal advice through these blog posts. While every effort has been made to ensure the information in this blog post is timely and accurate, errors and omissions may occur, and the information presented here may become out-of-date with the passage of time.
Get industry tips and insights
Sign up for monthly news and tips from our award-winning fleet management blog. You can unsubscribe at any time.
Republish this article for free
Other posts you might like