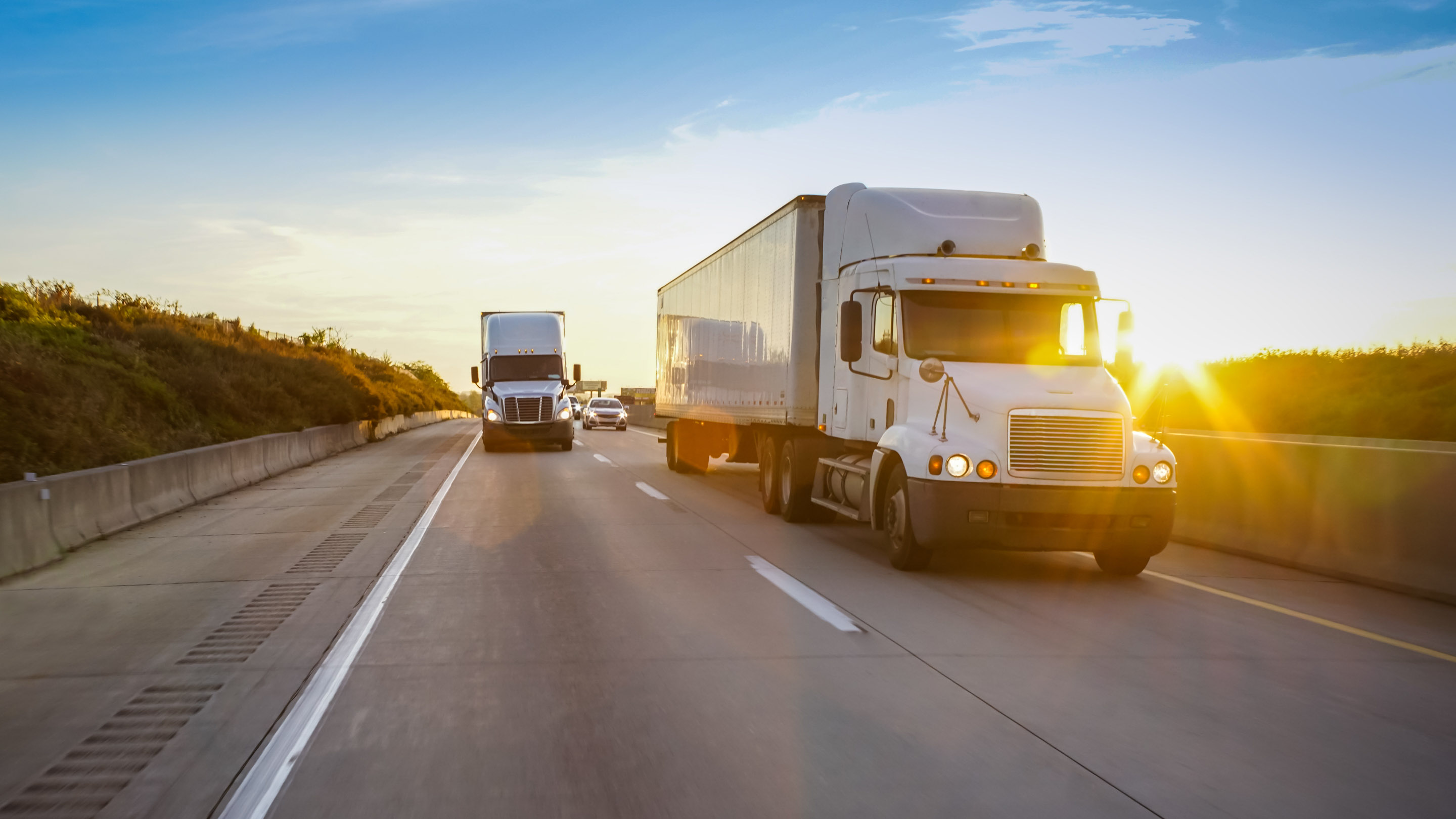 Quick guide to the FMCSA's ELD mandate
What is the ELD mandate? How does it affect your fleet? Download this quick guide to electronic logging devices (ELDs).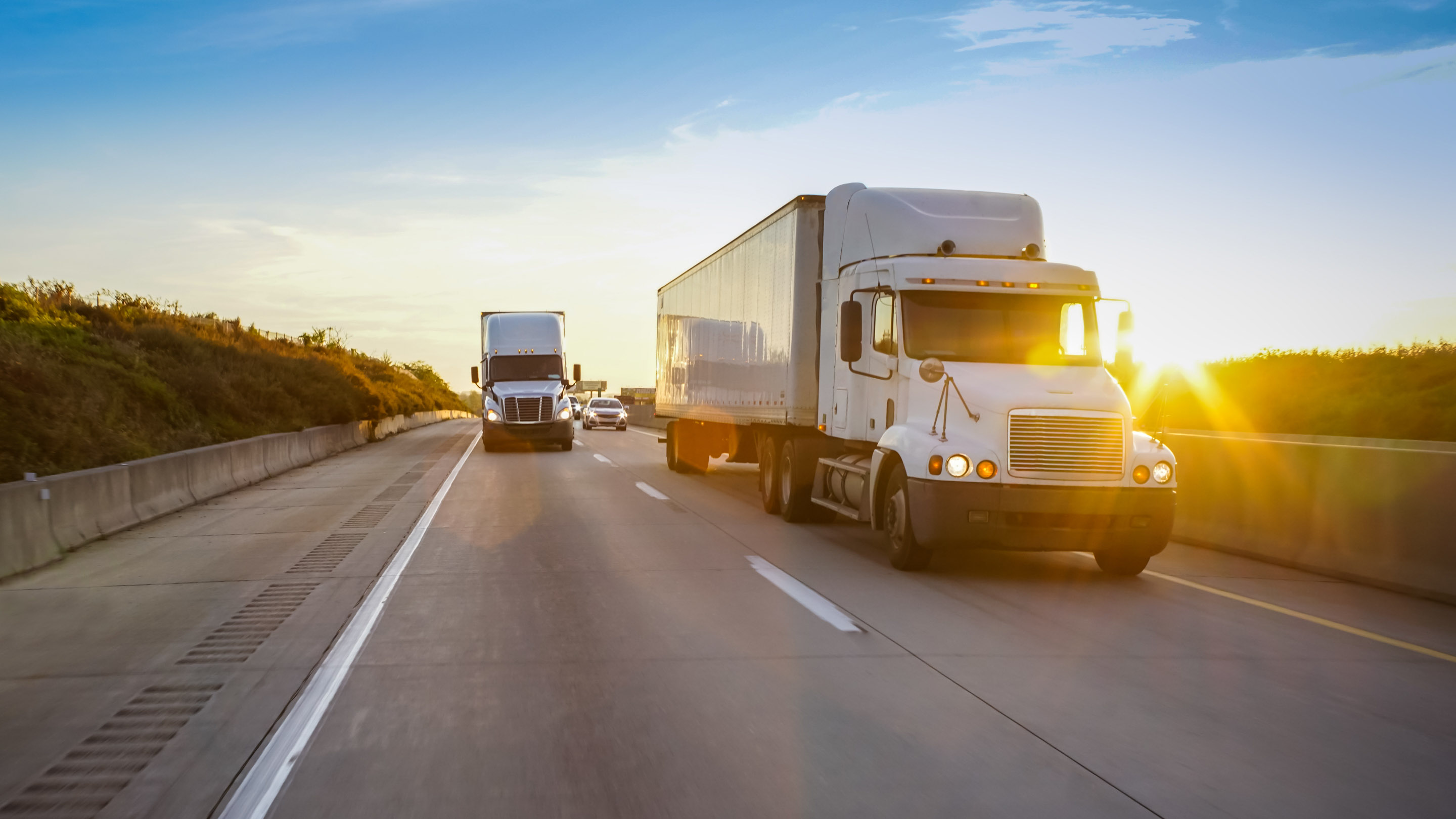 By now it should be no surprise that the final compliance deadline for the electronic logging device (ELD) regulations put forth by the Federal Motor Carrier Safety Administration (FMCSA) is rapidly approaching. Here is what you need to know to make sure you are in compliance with the mandate.

There are already 3 million ELDs and automatic onboard recording devices (AOBRDs) in service, an estimated in C.J. Driscoll & Associates' 2019-20 U.S. Mobile Resource Management Systems Market Study, released in January 2019. Of those 3 million ELDs and telematics systems, Driscoll estimated that nearly half of those are AOBRDs. And it appears that most fleets are waiting until the last minute to switch, according to industry experts.

See also: FMCSA revises Hours of Service Final Rule: What you need to know

Making the switch
For some fleets to be in compliance, a simple software update could do the trick. However, many trucks will require completely new ELD systems, which will integrate with electronic engine controls.

Switching now — rather than in October, November or December — will help you make a seamless transition. FMCSA Administrator Ray Martinez urged motor carriers to switch sooner rather than later at the SMC3 Connections 2019 Conference on June 26.

Martinez said that early adoption of the ELD technology will provide motor carriers with many benefits, including time to build a company-wide program, adopting new company policies and giving drivers access to the new technology so they can get a handle on it before they are up against a wall at compliance deadline time.

Here is a quick recap of the ELD mandate:

What is the ELD Rule?
The ELD mandate, released back in December 2015 requires the use of electronic logging devices (ELDs) for the commercial truck and bus industries. The ELD regulations mandate the use of ELDs for records of duty status (RODS) rather than traditional paper log books.

An electronic logging device (also called an ELD) automatically records HOS, driving time and monitors information such as location, engine hours, vehicle movement, and miles driven. The ELD collects these critical pieces of data by attaching to a commercial motor vehicle (CMV) and synchronizing with the engine.

Keep in mind that an ELD is different from an AOBRD device. Only self-certified, registered ELDs will be accepted after the final compliance deadline. Read more about the differences between ELDs and AOBRDs in this blog post.

ELDs for safer roads and greater efficiency
According to the FMCSA's official announcement, the ELD rule will "improve roadway safety by employing technology to strengthen commercial truck and bus drivers' with hours of service regulations that prevent fatigue." ELDs will benefit the trucking industry in many ways, by saving time and costs associated with paper logs, increasing the efficiency of record-keeping and inspections, and most importantly, by preventing accidents and saving lives.

Key advantages of using ELDs over paper logs:

Saves time — More time for driving and taking care of business!
Saves money — Less money spent on paper logs and administration.
Reduces risk of error.
Makes compliance easier.
Keeps dispatchers informed of driver status in real-time, allowing them to better plan for loads in conjunction with HOS compliance.
ELD Rule history and timeline for compliance
March 2014 — FMCSA released a notice of proposed rulemaking that outlined amendments to its safety regulations to establish the ELD mandate, and comments to the proposed rulemaking were due by May 2014.

December 2015 — FMCSA published the ELD mandate final ruling. The official announcement of the rule stated that it would "improve roadway safety by employing technology to strengthen commercial truck and bus drivers with hours of service regulations that prevent fatigue."

To phase-in the use of ELDs, the FMCSA set two specific implementation deadlines.

Fleets had until December 2017 to implement certified ELD devices in order to be in compliance with phase one of the mandate.
Fleets already equipped with AOBRDs before the December 2017 deadline have until December 16, 2019 to comply with the regulation that requires use of ELDs only.

Transport Canada ELD mandate
The Canadian transport ministry has also announced official new regulations for electronic logging. The Transport Canada ELD mandate for commercial drivers is aimed at improving road safety and goes into effect in June 2021.

Although similar in many ways to the U.S. rule, one significant difference of the Canadian ELD rule is third-party certification. The certification process is not currently set up yet. Read more about the Transport Canada mandate here.

Do I need an ELD?
All CMV carriers that operate across state lines will be impacted. Any driver who maintains eight or more days worth of duty status logs, out of 30 days, will require an ELD.
The FMCSA does allow exemptions for drivers who are not required to keeps RODS, as well as:

Drivers who use RODS for not more than eight days during any 30-day period.
Drivers of vehicles older than model year 2000.
Driveaway-towaway drivers, as long as the vehicle driven is part of the shipment.
To verify if your fleet is affected by the ELD Rule, consult the FMCSA website.

Where do you stand with compliance?
Motor carriers already should have begun the transition to ELDs in order to be ready for the upcoming December 16 deadline.

If you haven't yet begun to implement ELDs, don't waste any more time — there are less than five months left to get compliant. In order to be in compliance with the mandate:

Choose the ELD device that you will be using in your vehicles.
Install the chosen devices in your vehicles.
Train your drivers on use of the ELD devices.
Choosing an ELD solution
Choosing the right electronic logging device is critical. By making the right decision, you can simplify compliance, increase safety, and boost efficiency. However, make the wrong decision and you could end up with unreliable technology, added costs or unexpected fees, and the possibility of starting the process all over again.

Phase one of the mandate required AOBRDs or ELDs by December 2017, though the Commercial Vehicle Safety Alliance (CVSA) did not begin placing trucks out of service for ELD violations until April 1, 2018. This gap was intended to allow motor carriers to adjust to the new requirement without significantly affecting freight movement.

After the April 1 deadline, vehicles in violation were placed out of service for 10 hours, and issued a citation. After the 10 hours expired, the driver was allowed to travel to his final destination, so long as he had proper paper log documentation. These ELD violations counted against the motor carrier's CSA score.

It is not yet known how CVSA will address violations after the December 2019 deadline.

ELD resources for fleets
Selecting an ELD can be a complex process. Review these resources to learn more about the ELD mandate and get tips on choosing the best solution and roll it out.

Waiting until the last minute opens the door to issues such as suppliers not having enough ELD equipment to meet the demand, or not enough time for training.

To ensure a smooth transition to full compliance, develop your strategy now, make sure ELD administrators are up to speed and start your driver training. All these measures support your compliance status, your fleet's safety level and CSA scores.

Geotab solutions for HOS/DVIR compliance

Geotab Drive is Geotab's FMCSA compliant solution for Hours of Service, Driver Vehicle Inspection Reporting, and driver identification. The smart driver app syncs data between the Geotab GO device and a tablet to provide numerous functions, such as automatic duty status changes, violation alerts, among others, and complete end-to-end inspection workflow. Geotab Drive is compatible with the Geotab GO device; IOX-USB; and Android or iOS.

Learn more about simplifying compliance at Geotab.com/ELD

While Geotab recognizes our place as a self-registered ELD manufacturer and provider and we will answer questions regarding those Hours of Service (HOS) ruleset options we provide, neither Geotab nor any of its employees, officers or agents can offer legal advice to any resellers or customers concerning which HOS ruleset(s) or exemption(s) may apply to any particular situation. Please contact your local DOT department or refer to the FMCSA website at https://www.fmcsa.dot.gov/ for questions Geotab is unable to answer.

Originally published March 8, 2016. Updated February 10, 2020.

---
If you liked this post, let us know!
---
Disclaimer
Geotab's blog posts are intended to provide information and encourage discussion on topics of interest to the telematics community at large. Geotab is not providing technical, professional or legal advice through these blog posts. While every effort has been made to ensure the information in this blog post is timely and accurate, errors and omissions may occur, and the information presented here may become out-of-date with the passage of time.
Subscribe to
Geotab | Blog
Sign up for monthly news and tips from our award-winning fleet management blog. You can unsubscribe at any time.
Other posts you might like